Travel toys save my sanity in the car. We make a fairly regular 6-hour drive to visit grandparents and we've been doing that for 4+ years now. So I have tried a number of different travel toys to entertain toddlers, preschoolers, and now a kindergartener.
Some of our favorite travel toys have been in the airport, but most are selected with hours-long road trips in mind. That's not to say that these travel toys wouldn't also be great for a plane trip, just that I don't have as much experience there!
Road Trip Car Tips for Travel Toys
We keep a few simple travel toys in the backseat all the time and then we do a toy rotation right before any big trip. My preferred storage for travel toys is a back-of-the-seat organizer and I like to keep smaller toys and sets of items in these zipper pouches. In addition to those items for organization, I also keep cookie sheets in the car. That may seem like an odd inclusion but hear me out. They serve as a lap desk for play, they have edges to keep things from rolling off, they are easily washable for things like slime and playdough and as a bonus feature, they are metal, thus great for magnetic play!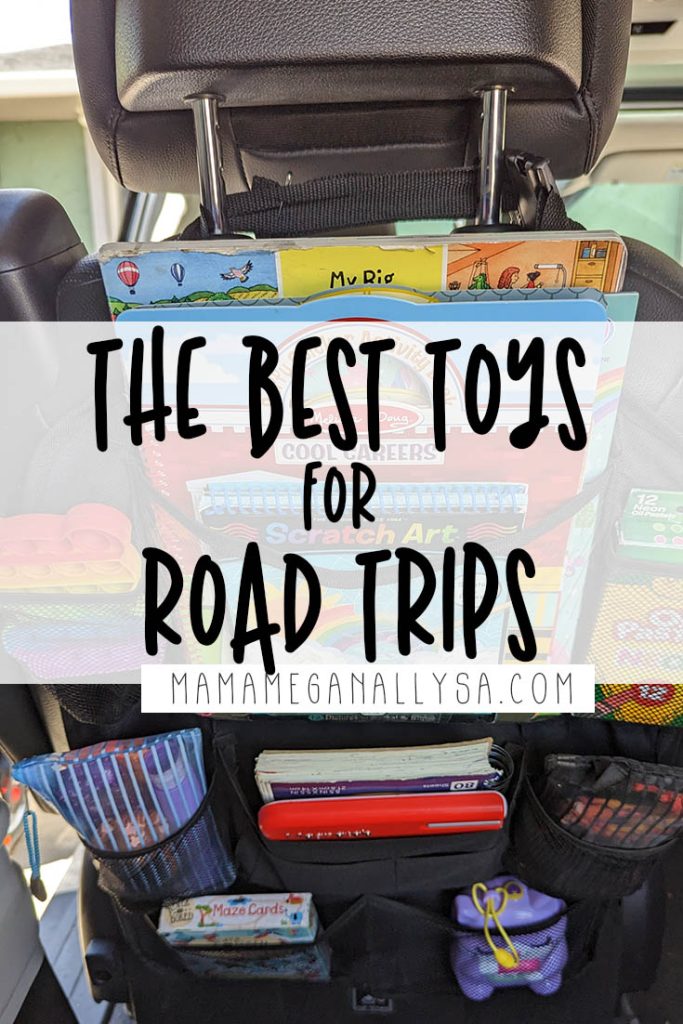 Disclamer
This post contains some affiliate links. As an Amazon Associate, I earn from qualifying purchases. I may receive a small commission from if you follow and decide to purchase. There would be no additional cost to you!
Fidgets
Art & Sensory
Any of these sensory doughs are good on their own but are even better with some figures to play with. Toob animals, bluey figures, little people; anything your kids are interested in is a safe bet!
Activity Books
Playtime
Building
Books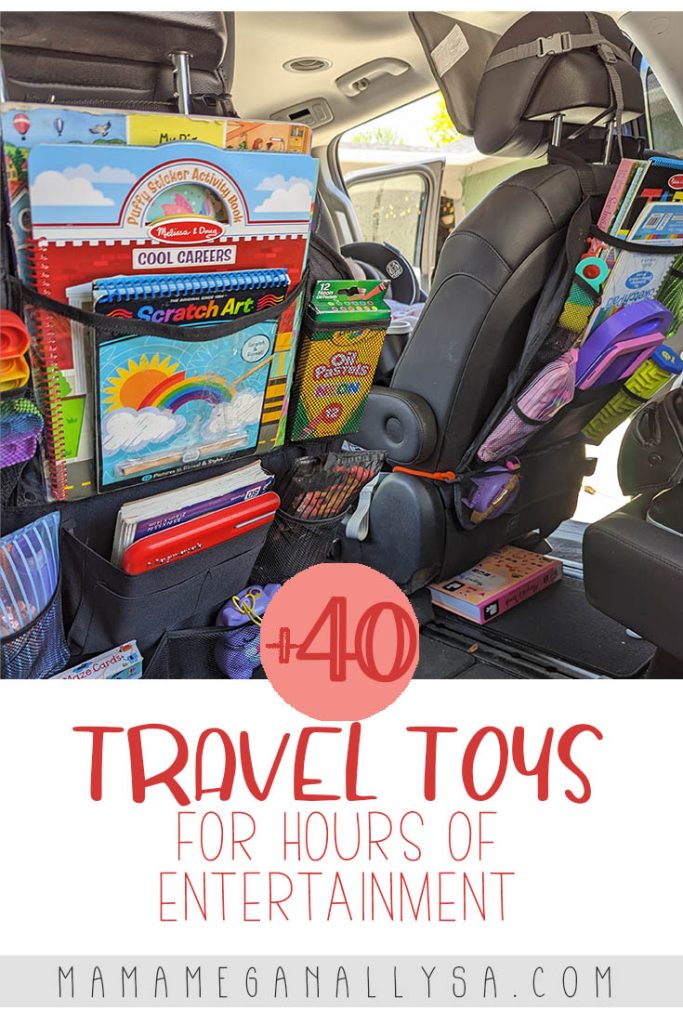 Travel Toys Grow and Change with Your Family
I stand by the travel toys that I have listed above both of my girls have loved and still play with them regularly!
Depending on your kid's personal preference and your family's preference (can you tolerate a talking toy in the back seat for hours on end?) you will find some travel toys that you love and use for years and some that you love for a while and then you outgrow them. Both types of travel toys have their merits and when it comes to a road trip and keeping everyone sane in the car I say use whatever works!