I wanted to find a way to help make the newborn haze a little simpler, enter my big sibling busy basket! Full of ideas to help your big kid feel special and loved, and to keep their big hands busy while you are busy with little hands!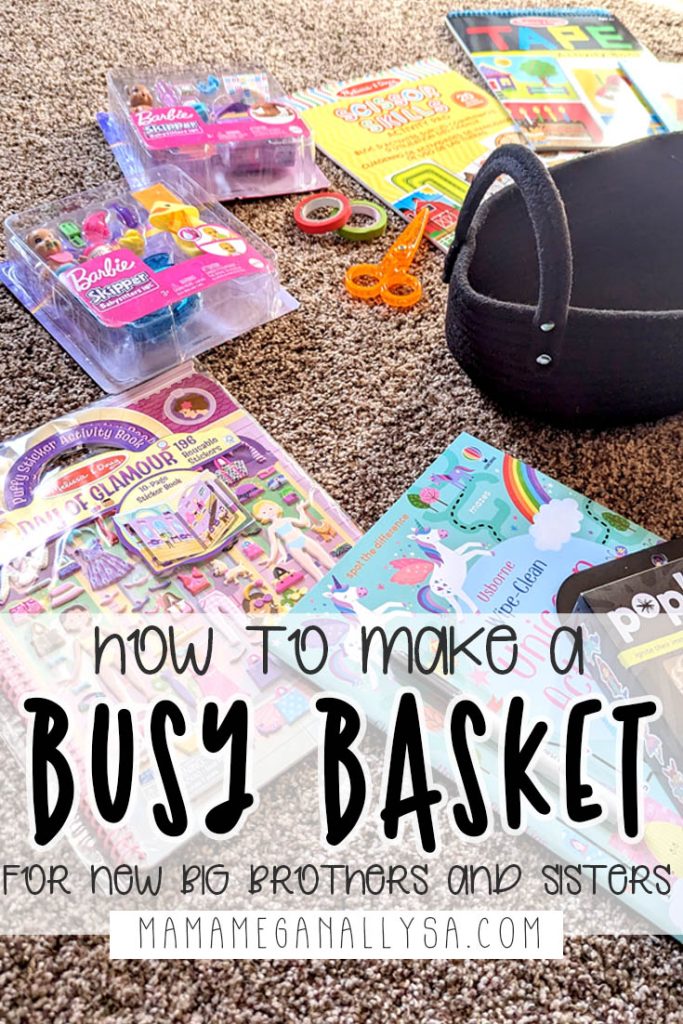 Preplan and Prepare Big Sister Busy Baskets
I am a huge fan of putting in the work once in advance and not having to think about it later. So the idea of a big sister busy basket was born. Not quite a big sister present, though there are new things in the basket, and not quite a quiet time bin, though that kind of independent play is what I am after.
How will the Big Sister Busy Basket work!?
Our baskets will serve as a collection of activities that are limited access and well-loved items that will allow my big girls something fun and new to do while we are busy with the baby. The girls won't be able to access these baskets at their leisure, the big sister busy baskets will serve as a single location with a selection of items that I can pull out when they are bored or the baby is really fussy and I need them to be distracted so that I can be distracted.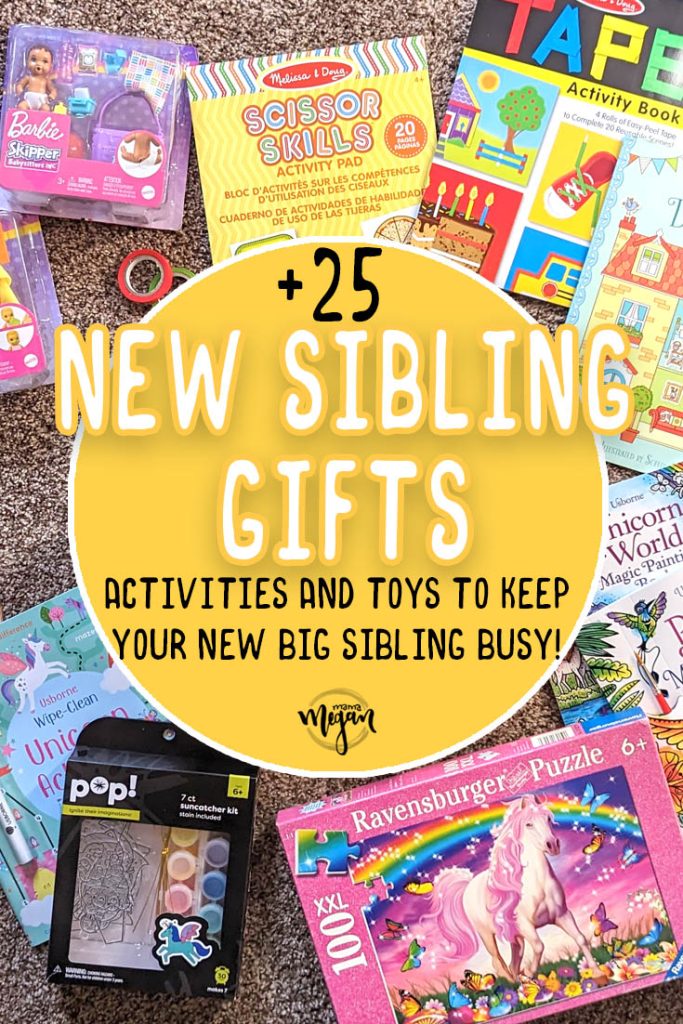 Disclamer
This post contains some affiliate links. As an Amazon Associate, I earn from qualifying purchases. I may receive a small commission from if you follow and decide to purchase. There would be no additional cost to you!
Baby Care
This is a wonderful time to introduce some accessories for your big kids' baby dolls or some other role-play toys that will foster their nurturing side. These items are a bit more on the big sibling gift side of things, but don't underestimate the distraction that role play can add to your day!
Arts and Crafts
My girls love to create. The good news is that this can keep them busy for quite some time too! So I am gathering some low prep low mess art and craft activities that I can pull out when they are getting bored!
Independent Playtime
When I need a few minutes because the baby is fussy or I need to eat or who knows what else I wanted to have a couple of new toys that I know will keep them busy and playing on their own.
Books, Always More Books
I never miss an opportunity to bring new books into the house and at a time when I cannot guarantee that we will be making it to the library super regularly I want to make sure we have some new reads! Granted these will require a bit more parental involvement, but like I said…I can't resist new books!
Make the Bis Sister Busy Basket work for you!
If you choose to implement your own big sibling busy basket you will have to think about how best it serves you and your kids. Maybe it's during breastfeeding times, maybe it is more like a quiet time bin during nap, or maybe it's that early morning invitation or witching hour distraction. Make the big sibling busy basket work for you however you need it most!
Other Posts you may like