A quick refresher on quiet time.
Quiet time is a set amount of time that you expect your toddler/preschooler to quietly entertain themselves allowing for downtime for you both to recharge.
Depending on the age of your quiet time participant, this will look a little different.
For younger kids, you'll want to keep things very low-key because you're probably still hoping they nap. A good place for quiet time is their room where there's plenty of loveies and books and a soft space to rest, even if they don't sleep
For older kids, they could partake in quiet time in the same room as you or in the family room.
If you want more details on how to actually start quiet time, go check out my other post about quiet time bins for 3-year-olds. I gave some tips on the practicalities of starting quiet time
How quiet time has changed
Previously, Bitty had quiet time in the guest room, both as a way to encourage independence and to keep her on task. By limiting her options she was more engaged with the bins instead of coming to me saying she was bored after 5 minutes.
As of now, Bitty has her quiet time out in the living room which is in the main living space and I tend to work in the dining room. So I'm available if she needs help with something, but she understands that it is quiet time and she is expected to entertain herself. I still provide the bins but she now has the option to play with anything in the living room playroom or from the craft baskets.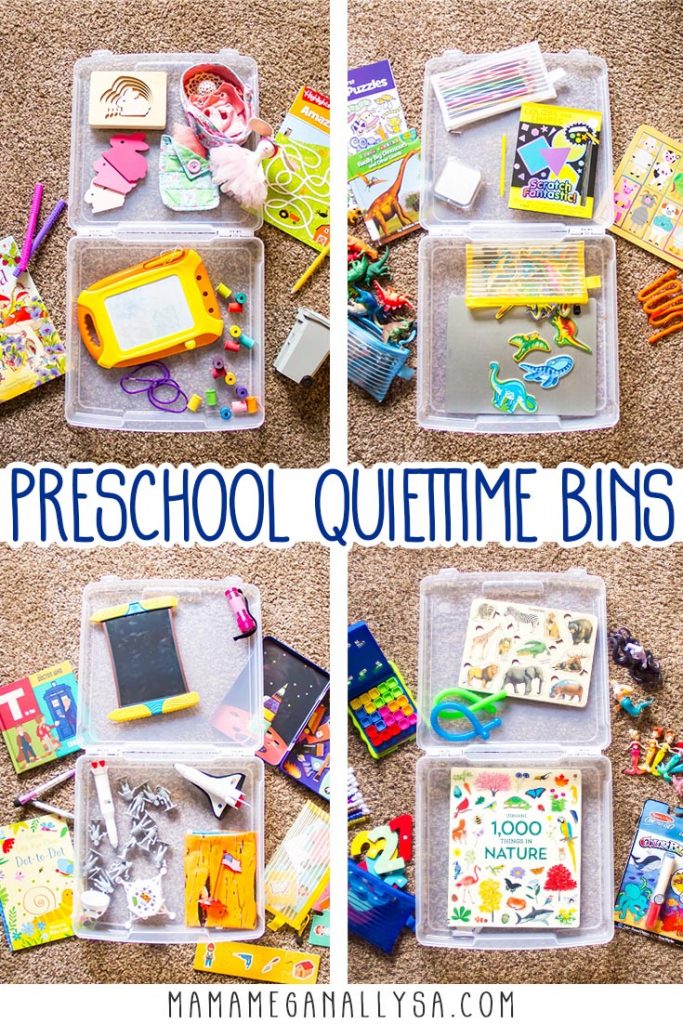 This post contains some affiliate links. As an Amazon Associate, I earn from qualifying purchases. I may receive a small commission from if you follow and decide to purchase. There would be no additional cost to you!
Gotta keep those quiet time bins organized!
My favorite mom hack that has made our quiet time bins so easy to use is by utilizing a scrapbook paper storage box tower! 
The boxes are big enough to hold almost anything I would put out for a quiet time, whether that be something big and flat like a workbook or something chunkier like a nesting doll.
The shallower bigger size of the box also allowed for easier access to the things in the box! You didn't have to take everything out to get to the bottom of the bin you can just sort of shuffle around the contents inside of the quiet time bin.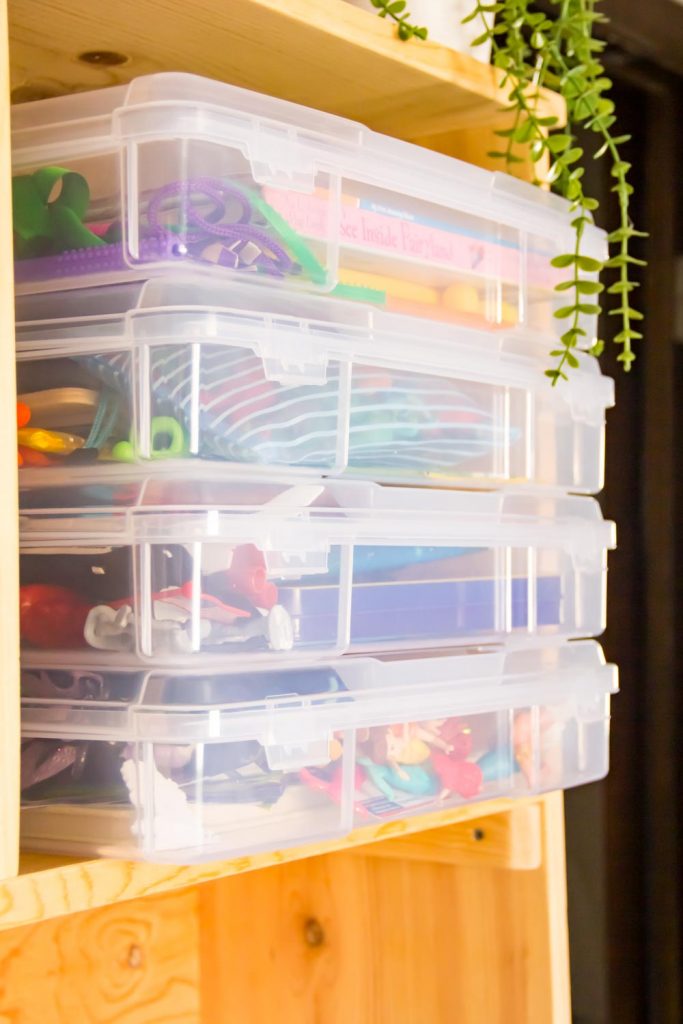 One of the other reasons that I liked the scrapbook box system was that this came in a tower that allowed you to pull a box out without having to unstack the rest of the boxes. This allows for easier access, which I'm all for making my life easier while also keeping it highly organized!
If you know me I am a big fan of all things organization! So within each of the scrapbook boxes, a lot of the toys are further sorted into small zipper pouches to keep pieces of activity together.
Quiet time bin ideas for a Preschooler
Below I am going to list everything that we currently have in our quiet time bins and link as many as I can! I hope that this helps give you some ideas when you are creating your own quiet time bins and even if we are putting everything in a bin I encourage you to think outside the box!
quiet time bin 1
Quiet time Bin 2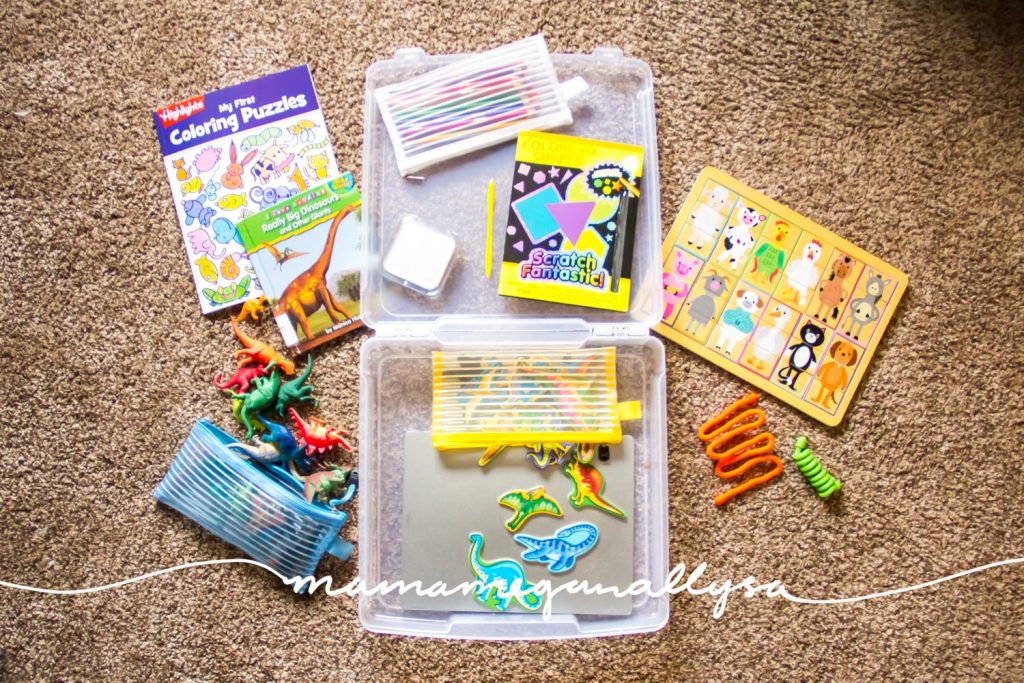 Quiet time bin 3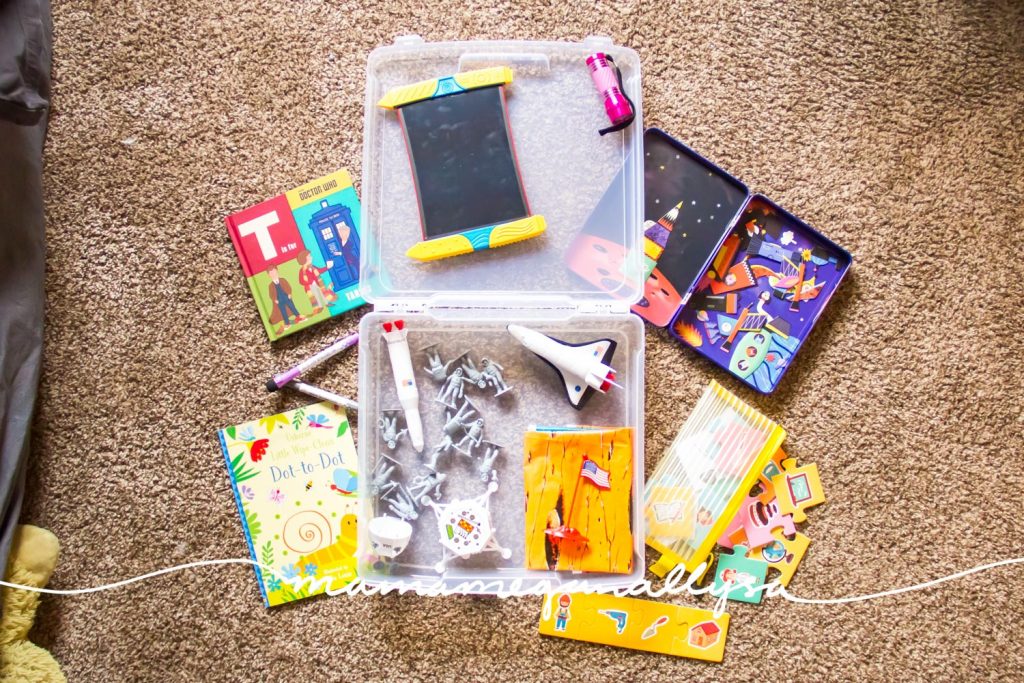 Quiet time bin 4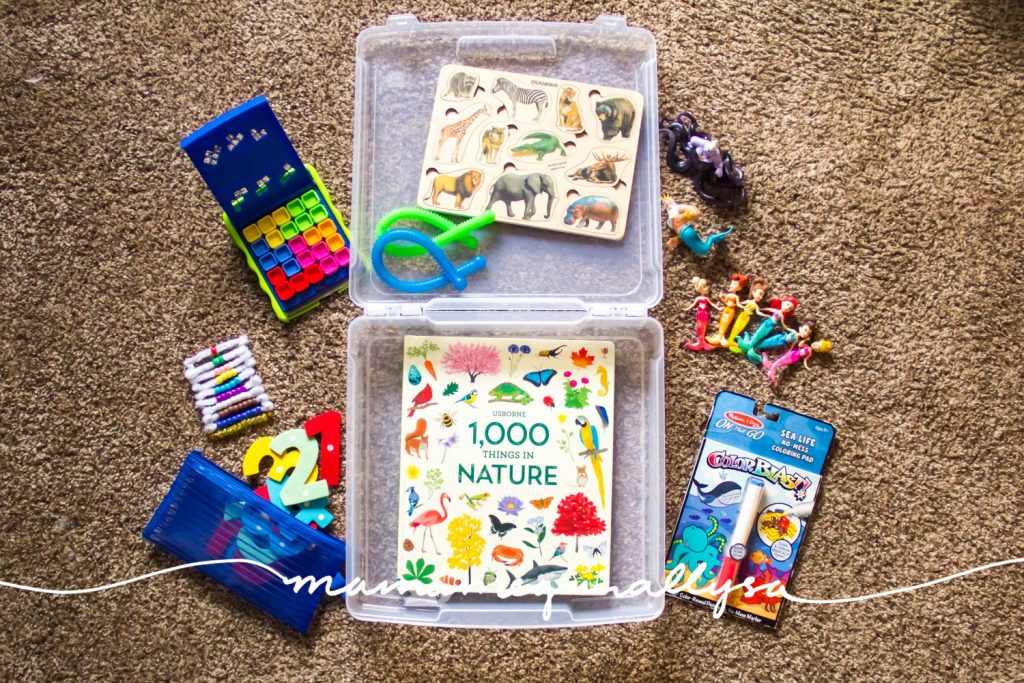 Quiet time bins can be pure magic! 
Having quiet time can help reset their day just as much as a nap can and it still gives you that much-needed alone time in the middle of the day to reset, rest, and charge your own batteries!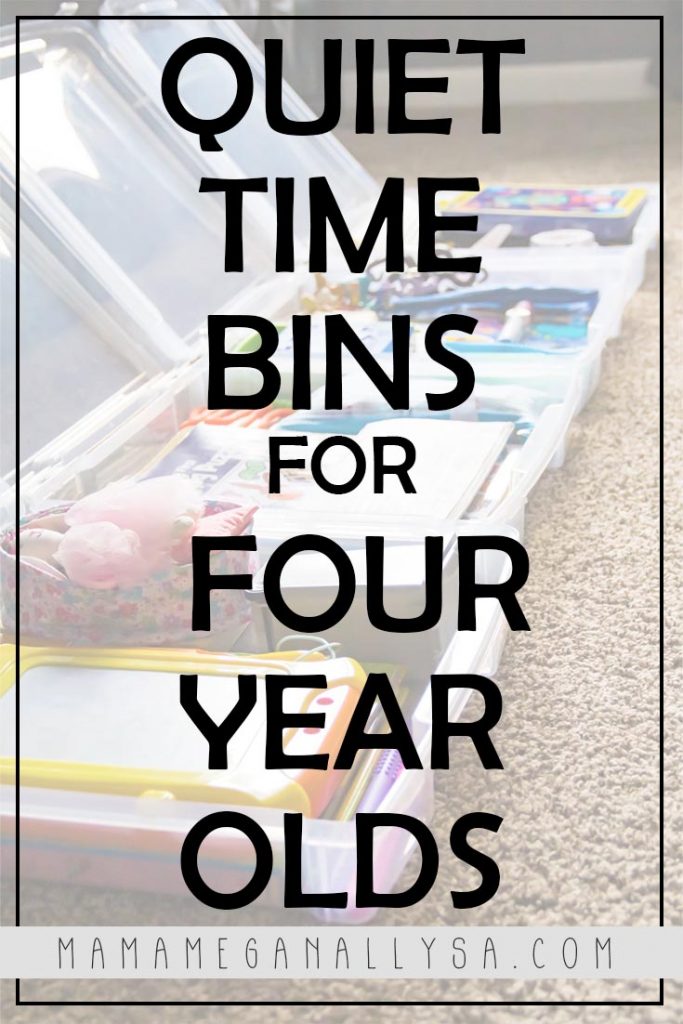 I challenge you to build your own quiet time bins.
I would love to know what you end up putting in your quiet time bins! We have been using these for a few months now and I think we are nearing a refresh and rotation of materials! Leave a comment below or message me on Instagram so we can chat!
Other Posts you may like