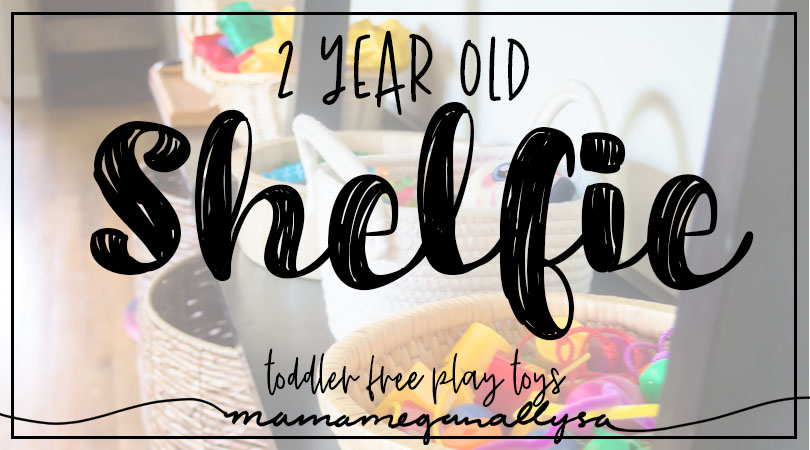 Now that Bitty is starting to show more interest in her toys and is engaging with them more. I will be slowing down our toy rotations. Our 2-year-old toy rotations will be once a month with a small refresh mid-month if I feel that she is getting bored with certain items. With that said we will probably also have more items out during a given rotation to offer more options.
My hope is that slowing down our 2-year-old toy rotations will allow for deeper and more engaged in play. As well as taking a load off my plate with the new baby coming I have other things that need to get done!
This post contains some affiliate links. As an Amazon Associate, I earn from qualifying purchases. I may receive a small commission from if you follow and decide to purchase. There would be no additional cost to you!
Main play space
I love having her play space be in the living room, it allows us all to be together and enjoy each other while still being in a space that everyone is comfortable in. The only change we would make would be a more comfortable couch; it's a bucket list goal for us. Lol isn't being a grown-up so exciting?!
Most of Bittys toys are kept on the big bookshelves in the living room. These are the things that get rotated the most. With the exception of the larger baskets on the bottom shelf.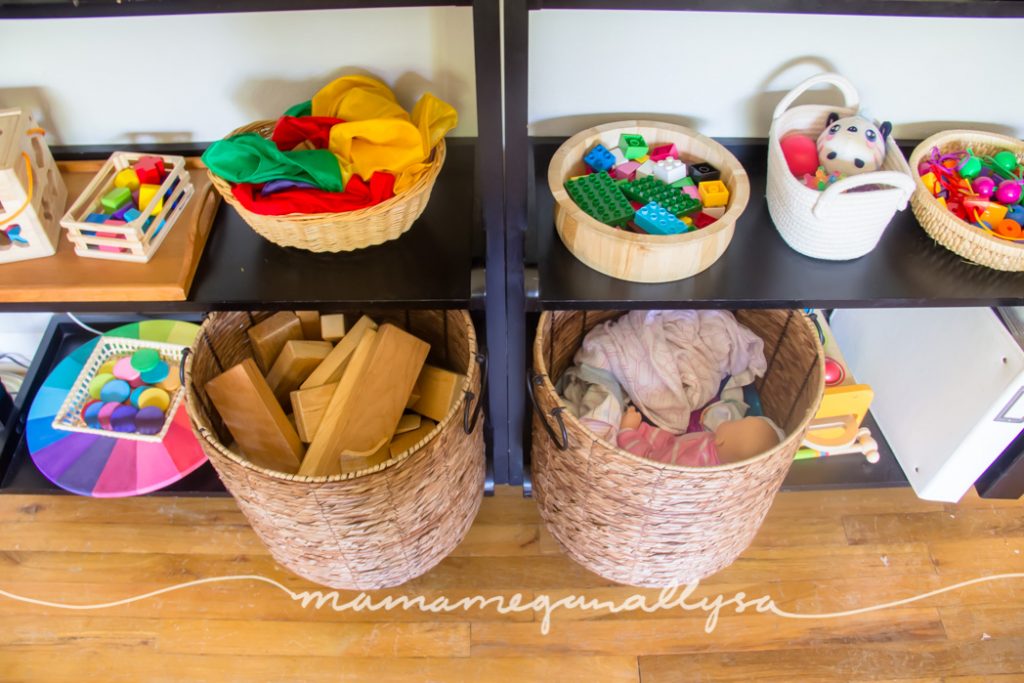 The big baskets hardly ever get rotated. In there we keep her big building blocks and her baby dolls.
We also have a few zones throughout the room. These are not typically part of the 2-year-old toy rotation but do often get moved around to keep things interesting!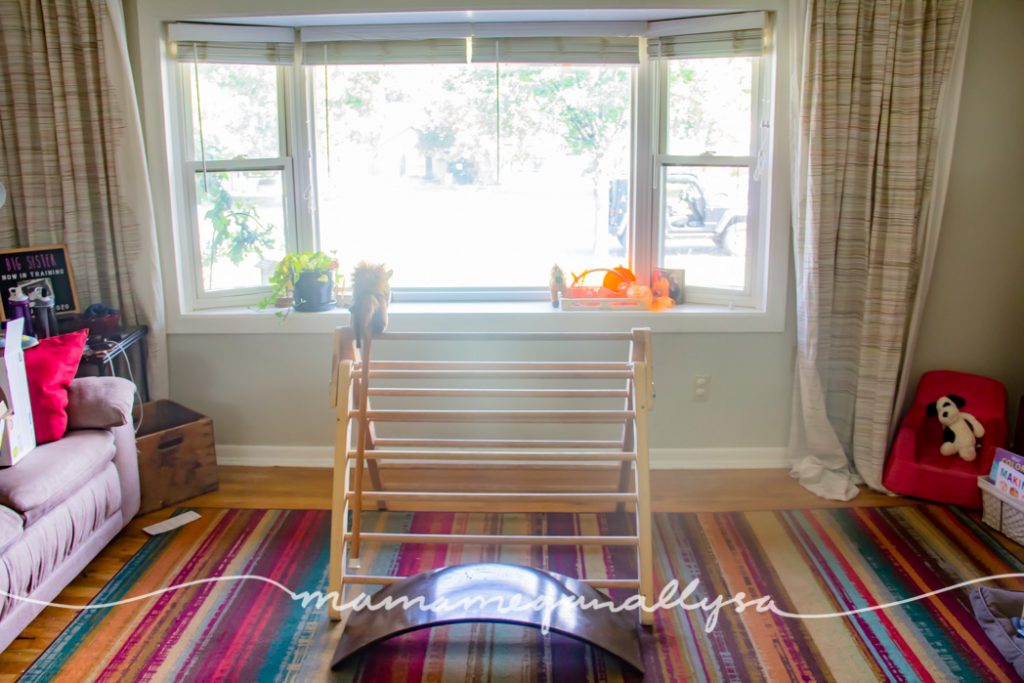 We have a reading corner with a basket for library books, a puzzle table that also doubles as her sensory table, her wobble board and her Pikler triangle. We also have her kitchen set up behind the couch. I won't be sharing a picture of that because Little Miss needs to do some dishes. 😉 These are all items that are always out.
Puzzle Toy Rotations
The puzzle table is the one exception I think I will have with our toy rotations. She is not one to want to repeat work very much and I don't want her to get bored doing the same puzzle over and over so I think that I will probably change this out at least once a week or after I have noticed her stop playing with it.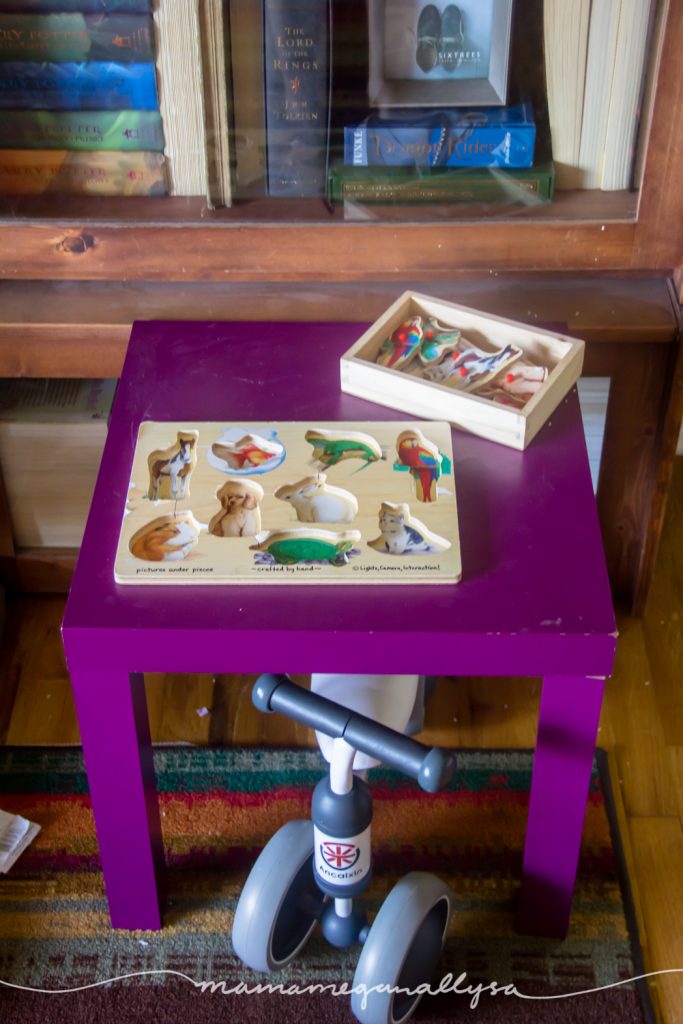 We have a pets peg puzzle out this week. She surprised me with the very first day and was able to do nearly every piece all on her own! I think we need to add some more jigsaw style puzzles to the mix as the peg style seems to be getting too easy. If you have any suggestions on jigsaw style toddler puzzles leave them down below!
Moving toys around can spark new interest
The big change in the room this week is the dollhouse. (I can't find the exact same house, I think this must be an older model but they are very similar.) We have had this house in the office for many months and it was really starting to get some playtime recently. While we love having it in there for her to play along side us, it is also the room that Mr. works from home in so she can't really be in there too much.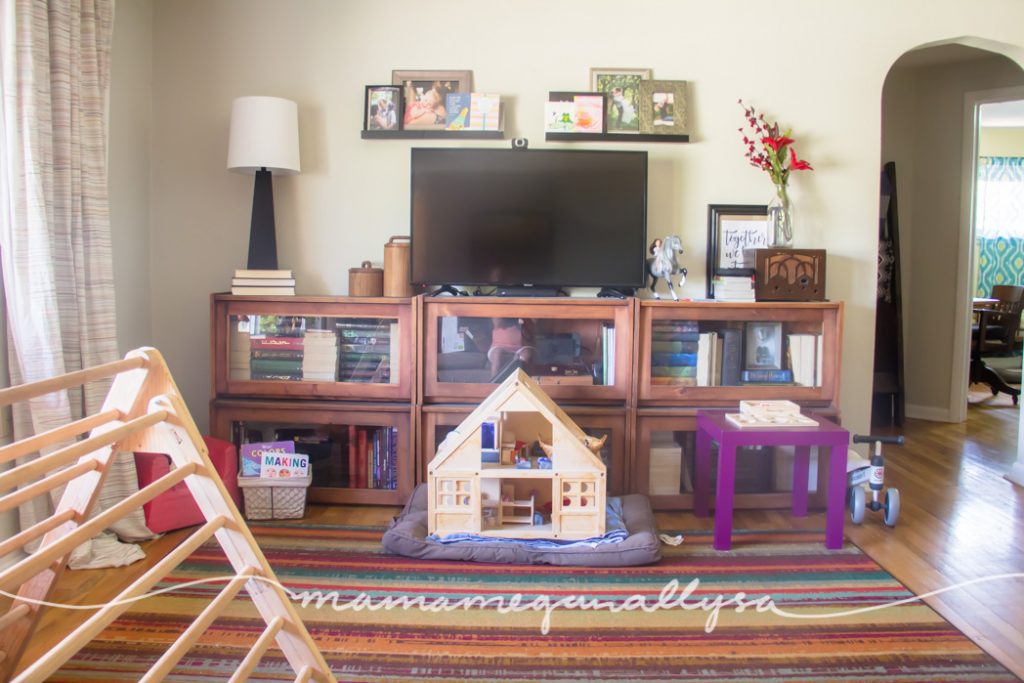 To encourage even more play with the dollhouse I pulled it out to the living room and included the new dolls that she got for her birthday. I had a fisher price dollhouse when I was young and I would love to find some of the dolls and furniture from that era. No luck yet but I'm on the hunt!
I can say without a doubt that the house and dolls have gotten more independent focused play than I have ever seen from her. So I have no plans to move it back any time soon! As part of her new 2-year-old toy rotation, I plan on having one of her bigger toys out as a focal point. We'll do the dollhouse for now and see where that takes us!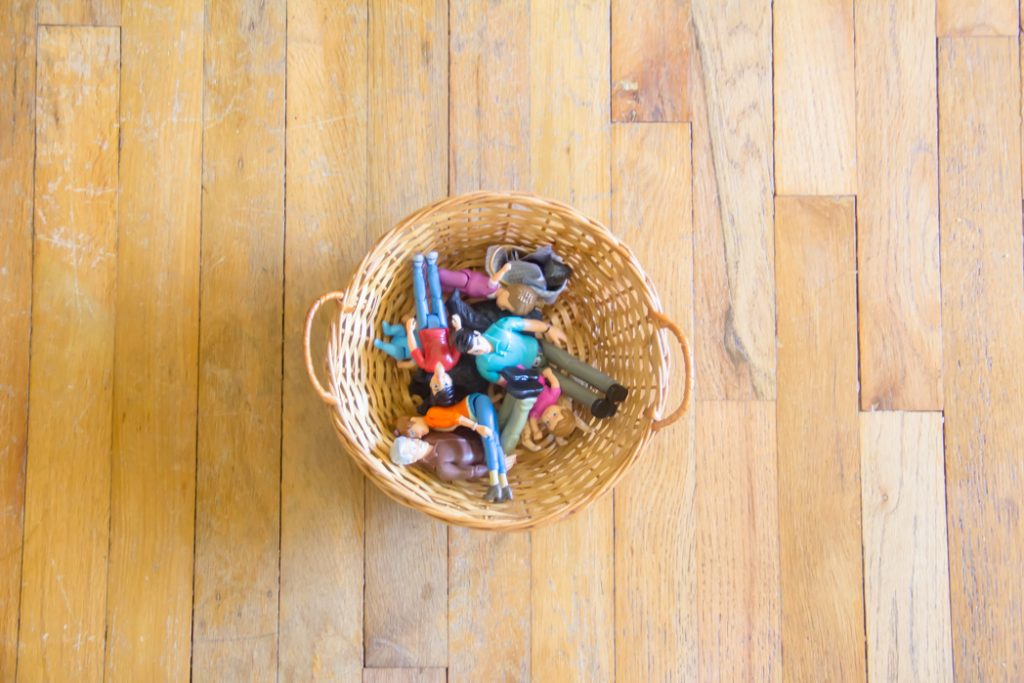 The Main Even in our 2-year-old Toy Rotation
Color wheel and Coins – I made this color wheel from scratch (if you want to know more check out this post) and we haven't really found a good use for it yet…but boy is it pretty! Now that she knows most of the basic colors I thought this might be fun to try color matching with. Or she can just put stuff on it and spin to watch them rotate that's good too.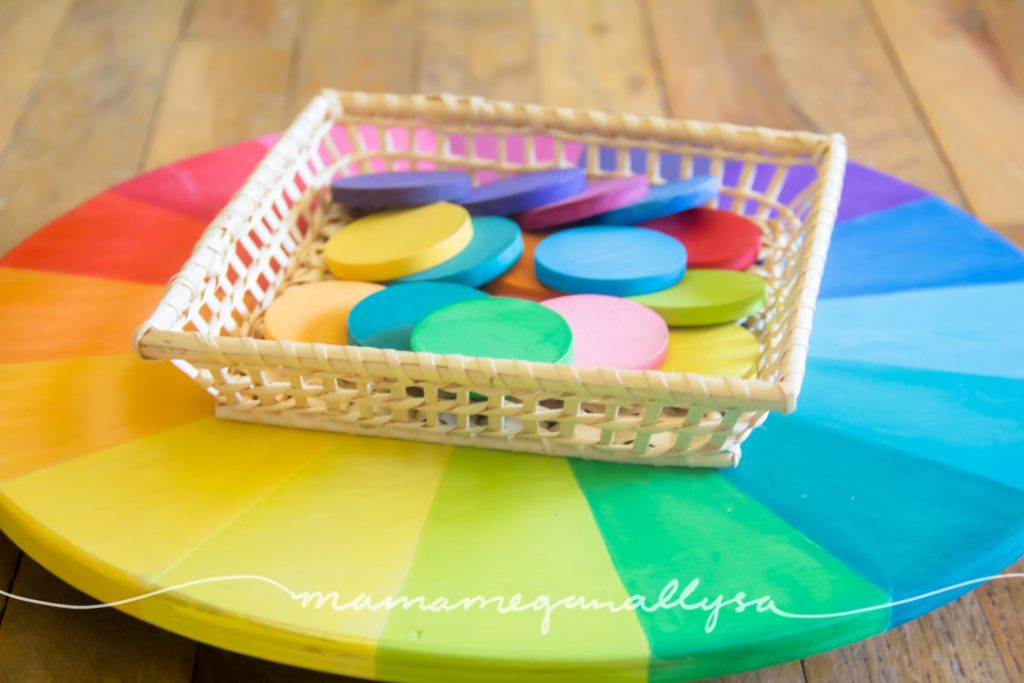 Building Blocks – these are actually the mega blok version of legos duplos. I need to get her daddy to sit down with her and really show her how to build with them because right now I don't think she understands them much.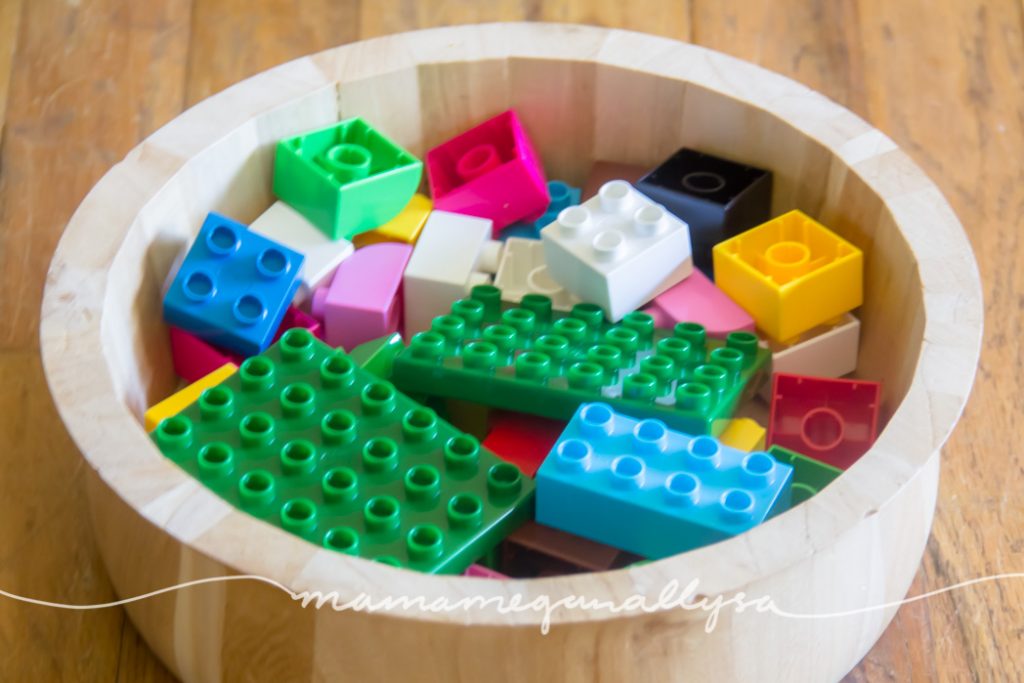 Lacing Beads – She is still working the fine motor skills to actually be able to lace these herself, but currently, she tries and then brings them to me to make a necklace.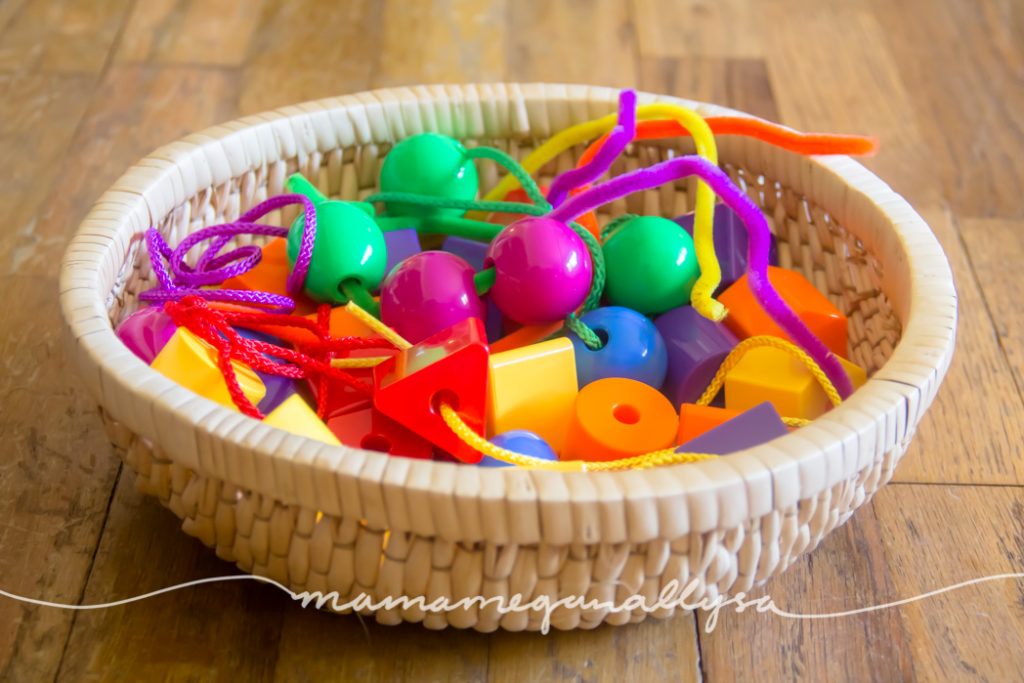 Shape Sorter – she actually pulled this off the bookshelf in her room last week so I decided to leave it out for her right now. We will probably change this up for something else at our mid-month refresh as she often gets frustrated with it. She can physically get the shapes in the holes but will often try the wrong hole or orientation and then give up. Any suggestions you have for that let me know!
Play silks – We have our collection of play silks out as well as the play clips. She most often uses these to wrap her babies or wears them herself.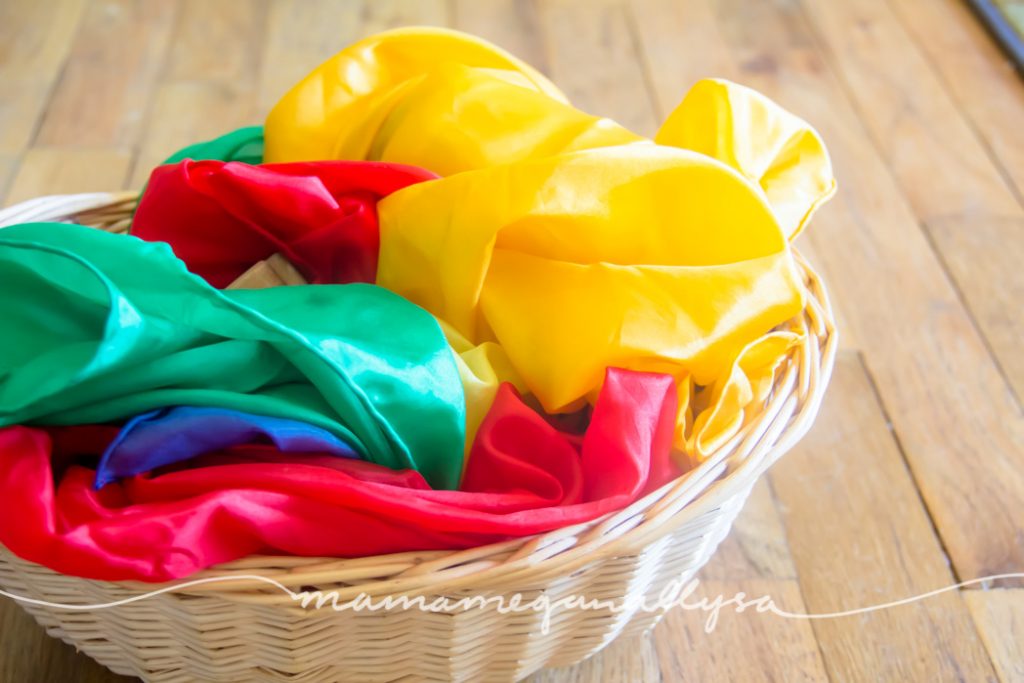 Balls – a random selection of balls that have no real rhyme or reason to them. Some bounce, some light up, others are just fun to squeeze.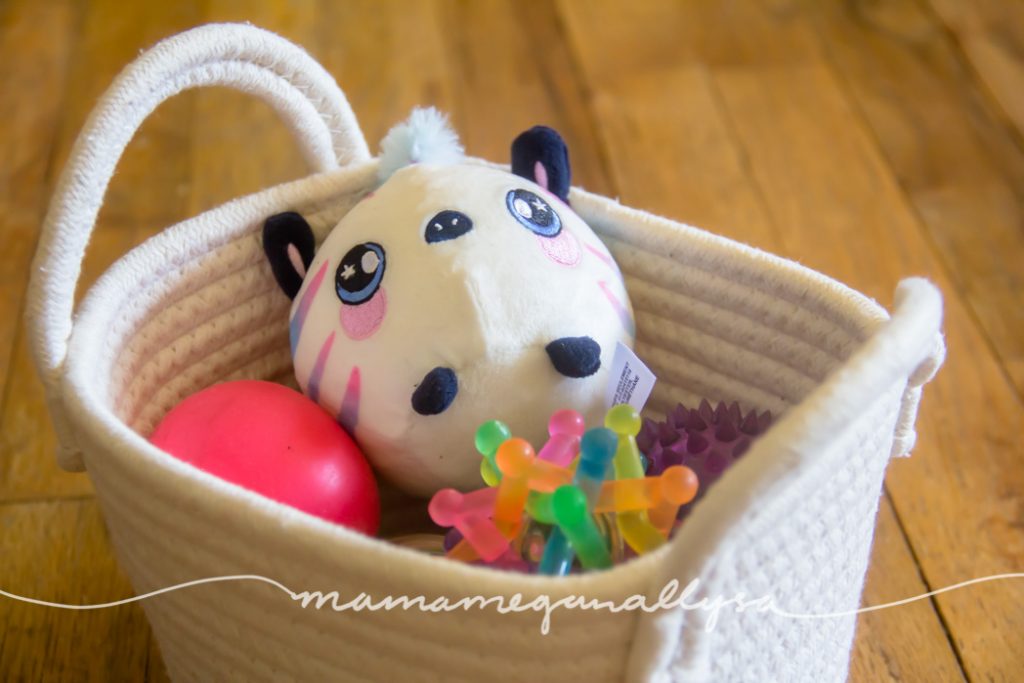 Hammer Bench – this has never been as big a hit as I expected but she is always excited to get it out. She does play with the xylophone part a fair amount!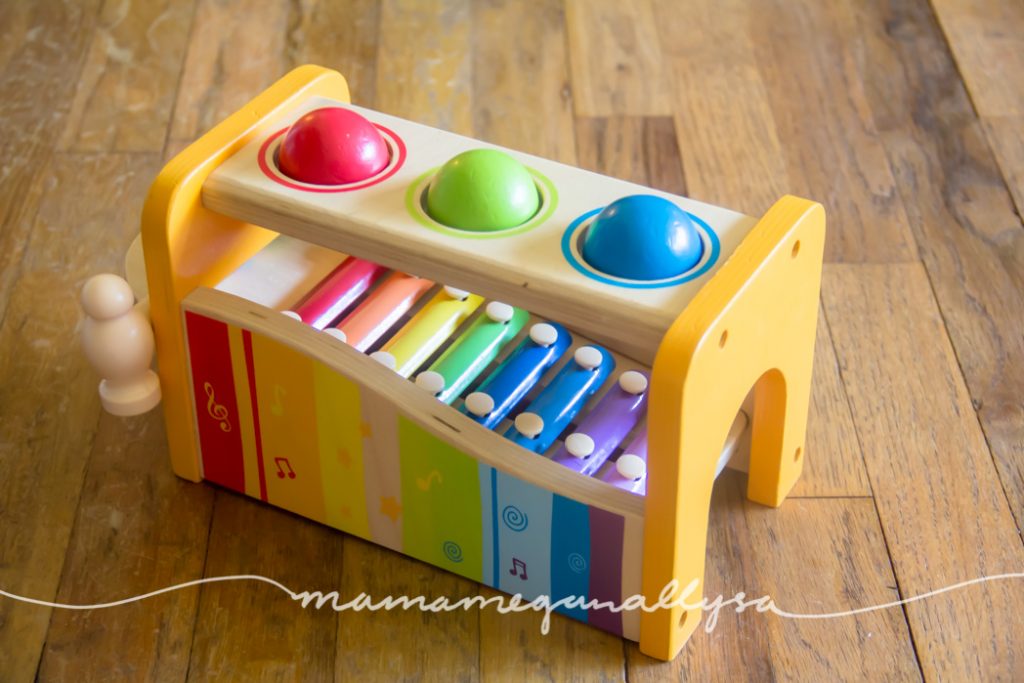 What do your 2-year-old toy rotations look like?
The change in our rotation system is a classic case of as the child grows and changes the environment has to change too. I'm sure this won't be the last change we make…When was the last chance you had to make to your child's environment? Was it a big one or a little one?!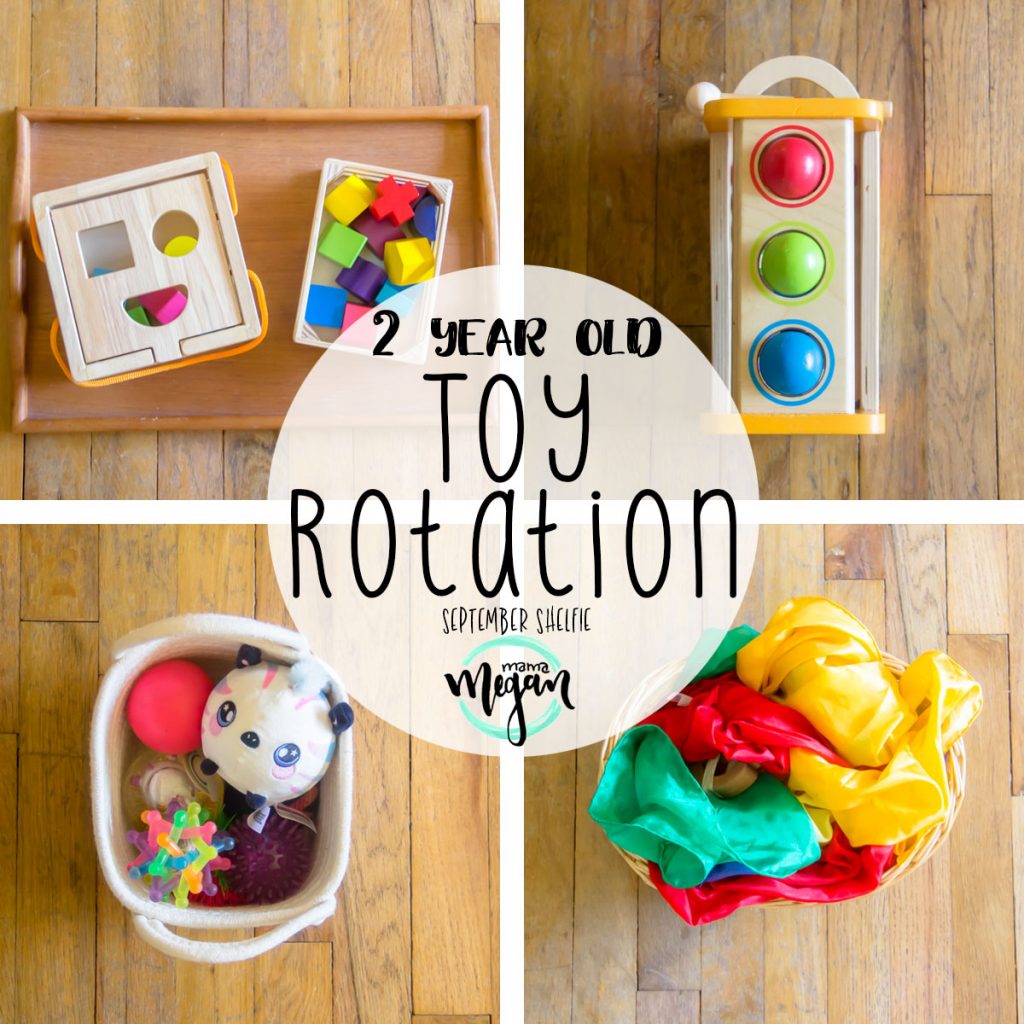 We have a lot of changes in the works right now. Between potty training on the horizon, moving to a big girl bed, and then, of course, the new baby. I'm sure the change of her 2-year-old toy rotation won't even register for her but still, it appears to be a season of change for Bitty.
If you want to know about toy rotations and see her playing with any of it make sure and follow me on Instagram.  I also usually do a quick tour the day of rotation as well as our daily life over there!
Other Posts you may like