I wanted to share my 1st trimester update as a way to chronicle this pregnancy because I'll be honest if I don't make note of it now it's not going to happen at all and then I am going to forget things!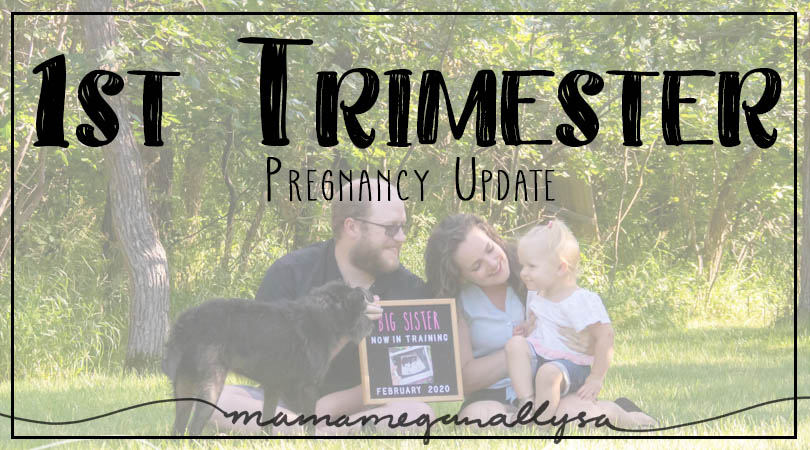 I have always known that I wanted more kids. Even when Bitty was tiny I knew we were having more. That said we were not in any hurry. We knew the timing that we wanted and as luck would have it we managed to conceive the first go around. Don't ask me how I have NO idea. Bitty was much harder to come by and we are so thankful that this was an easier process!
13 Week Bumpdate
I am a worrier by nature. So all I can say is I spend the 1st trimester mostly trying not to think about the pregnancy, on the off chance that something goes wrong. Thankfully, nothing did and I can now look back on it!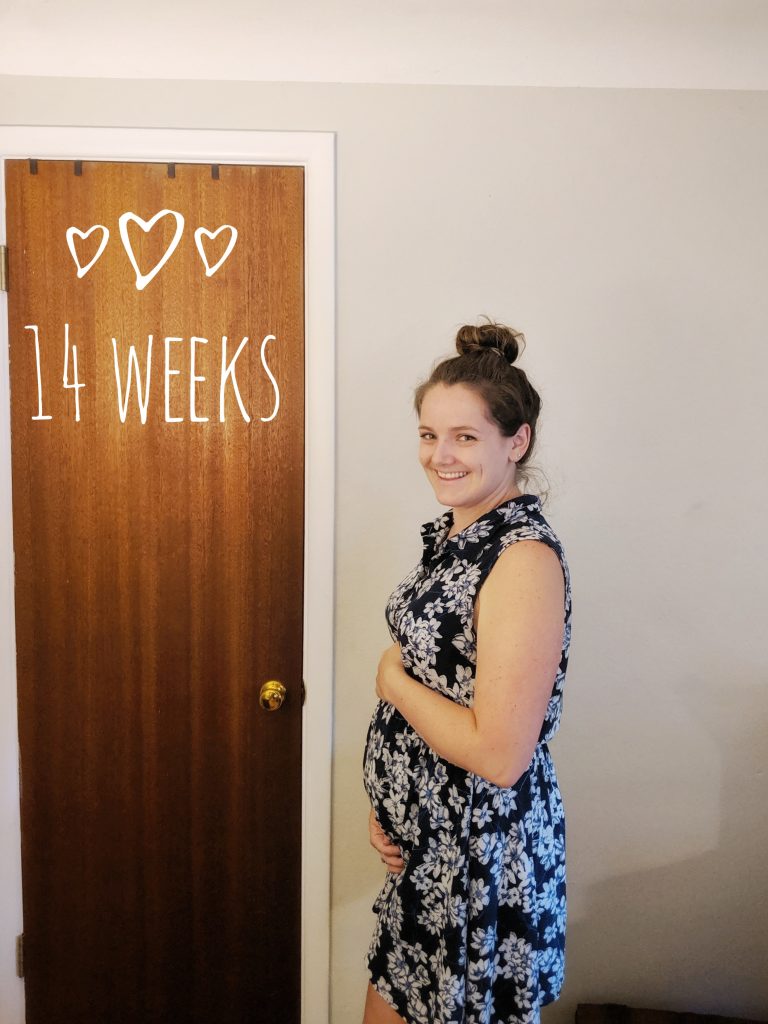 I don't actually have a bumpdate picture from any time in the 1st trimester…theres nothing really to see… This is the closest I could get and that dress makes my bump look huge, I swear I wasn't that big already.
1st trimester thoughts
Size – about the size of a lemon. I LOVE the bump so I am anxious for it to really show up!
Baby Movements – no movements yet but all those gas bubbles I get sure make you think about it!
Name – We started calling it Bean simply because it sounded fun with Bitty's nickname! Bitty and Bean sound like a sitcom and that makes me think of all the hijinx they will get into one day.
Gender thoughts – we are constantly referring to it as a boy. Mr. is firmly team boy and he was right last time…but when I really think about it I have no gut instinct one way or the other.
Morning sickness – I have been one of the lucky ones! There were a couple of close calls and I definitely needed to make sure that I never got too hungry. Overall it was rather easy and I am so thankful!
Cravings – Salty snacks like Chex mix and plain Lay's potato chips. I am normally a sweets kinda person so wanting these snacks is definitely noticeable.
Aversions – Hot beverages. I was firmly in the camp of 'a cup of coffee in the morning' and maybe even follow that by a pot of tea. Very early on I noticed that I would make my coffee and MAYBE have half the cup and then just never go back to it. I tried switching to tea and the same thing happened. If you know me you know I LIVE on hot tea; year-round, all day long. So this was a real hard time for me let me tell you! lol
What I am wearing – Everything still fit for now. I do have a preference for shorts with a little more stretch in them and looser fitting tops. So most days I wouldn't have any issues at all.
Sleep – around weeks 7-10 I get absolutely EXHAUSTED. I would spend the evening watching the clock waiting for it to be an expectable time to go to bed. I may or may not have even dozed off in the bath once…
Weight gain – More than I care to admit, but I have not been watching my diet for many months prior to getting pregnant so there's that.
Physical Changes – Can I just say I wish pregnancy boobs were my always boobs. Mr. agrees with me. Otherwise not much is changing yet.
Workouts – I did yoga quite religiously with Bitty, this time I am not quite as dedicated. I do try and get at least 1 quick session in a week. I would love to go to a class but see above about sleep. That ranks higher.
How have I been feeling – I tend to get hormonal headaches so that's super fun. Bloating as well as gas are major symptoms for me in the first trimester. I also was more worn down this time around. I don't know if it's because this time around I am chasing a toddler all day or if Bean is just different.
What I've been loving – I don't have anything for this section just yet, as I mentioned earlier I spend the 1st trimester attempting not to think about it. There really isn't much upkeep yet so…
What we are planning – How we are going to update Bitty's room into the nursery. Also what we need to get new for the baby this time around.
Pregnancy updates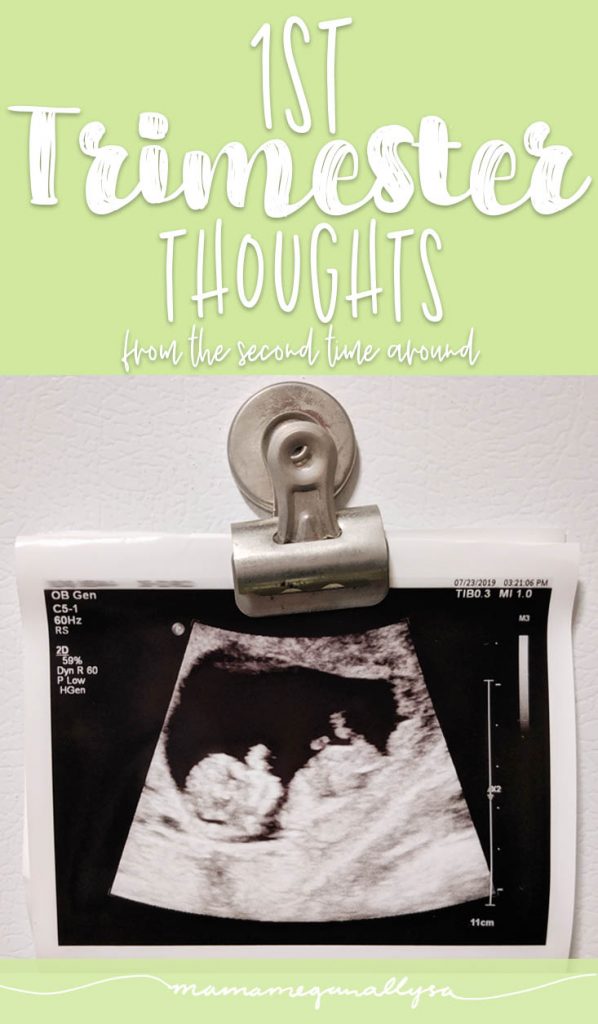 I hope that you are excited to join in the journey with us. If you want more regular updates, make sure and follow my Instagram where I am bound to share more about our sweet little Bean!
Get excited because the next big update will be the gender reveal and we are so excited to share!
Other posts you may like