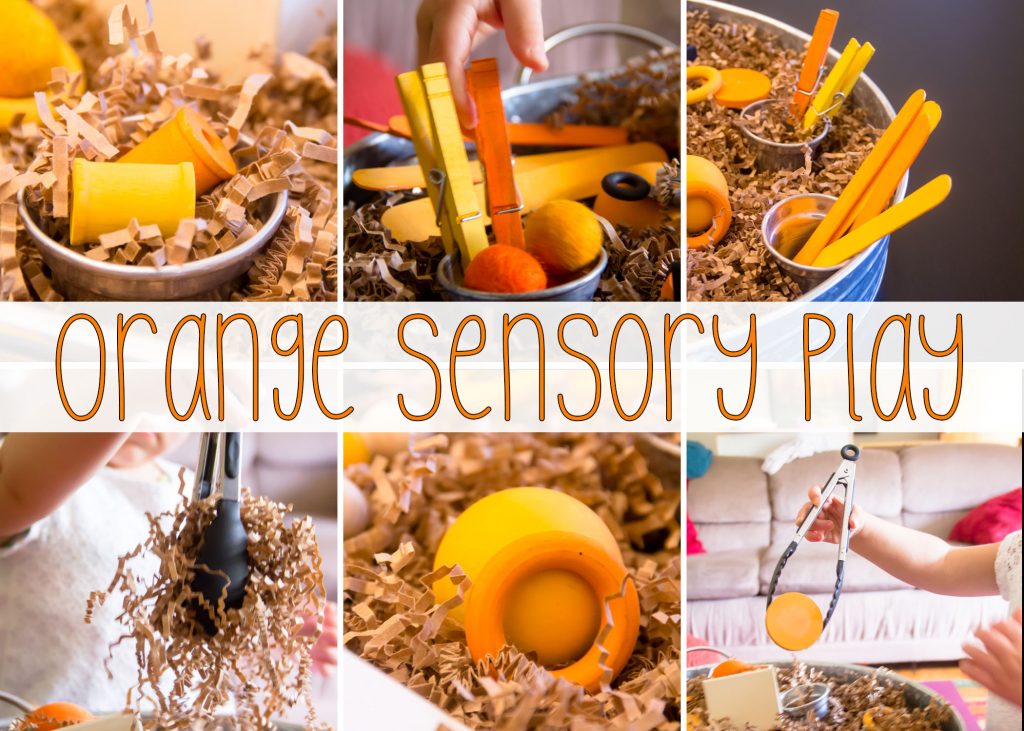 Our orange loose parts sensory bin is a simple invitation to explore with some paper grass, our orange loose parts, and some tongs. While it may be simple don't be misled, it offers some great fine motor practice and plenty of fun!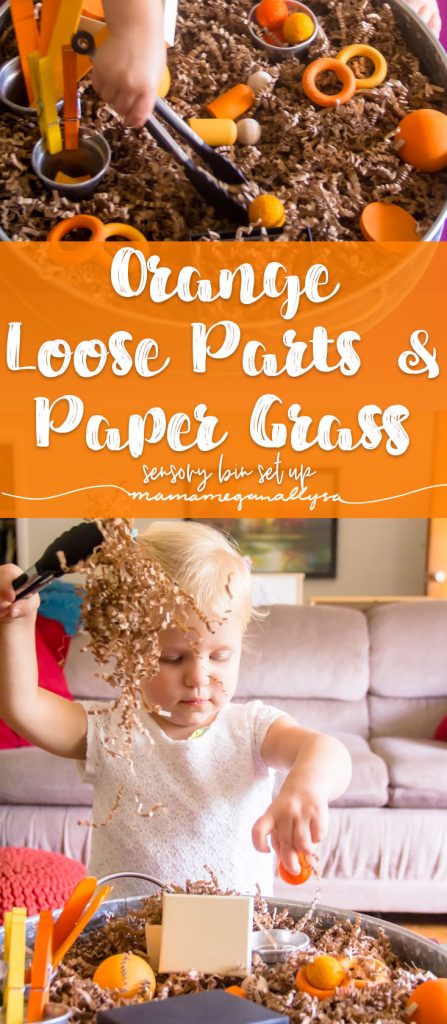 Orange Loose parts Sensory bin supplies
Paper grass
Small boxes
Small cups
Tongs
Orange Loose parts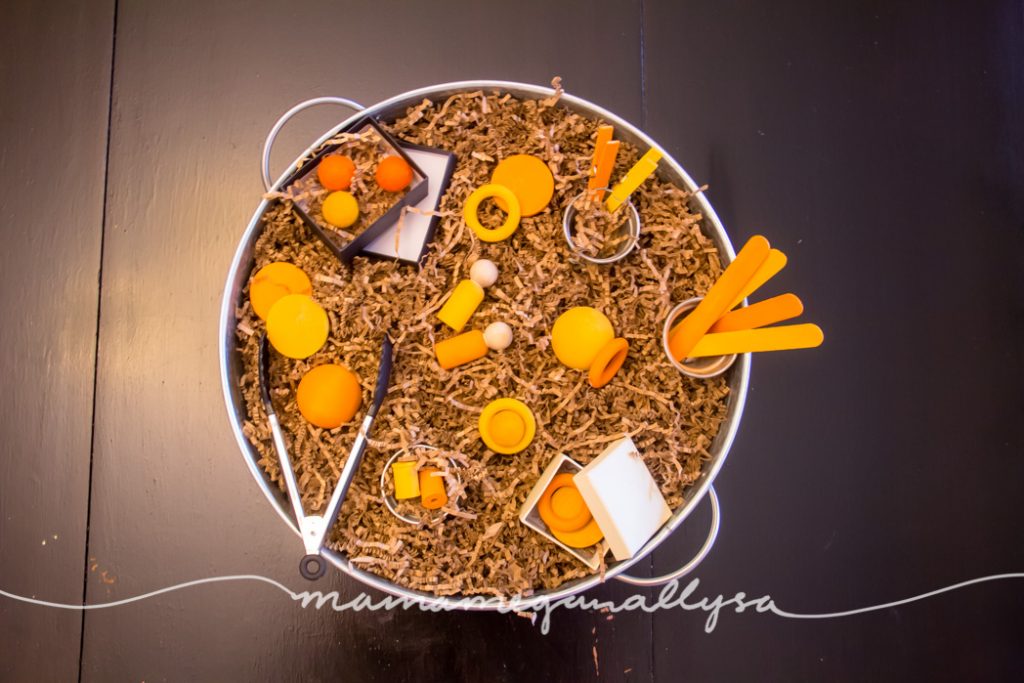 Nontraditional sensory filler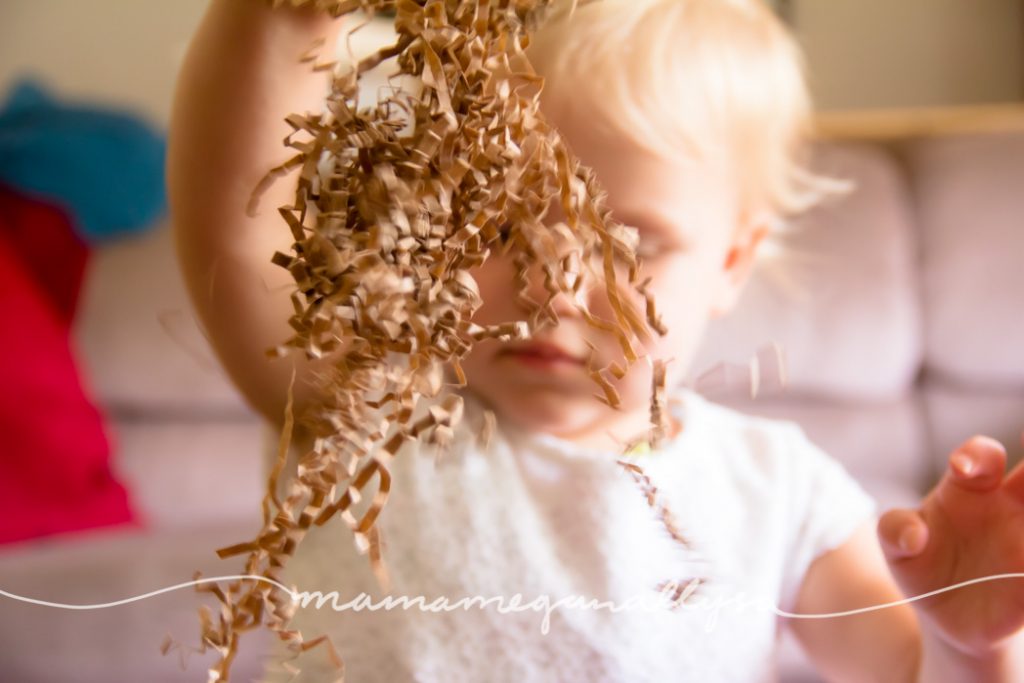 This paper straw has been sitting in my drawer for months now waiting for me to come up with a use for it.  It's not a traditional sensory filler. It doesn't scoop or pour well but it is still fun to play with all the same.
I expected her to basically ignore the grass and see it as more of a nuisance but it ended up being her favorite part and I had to encourage her to explore the loose parts!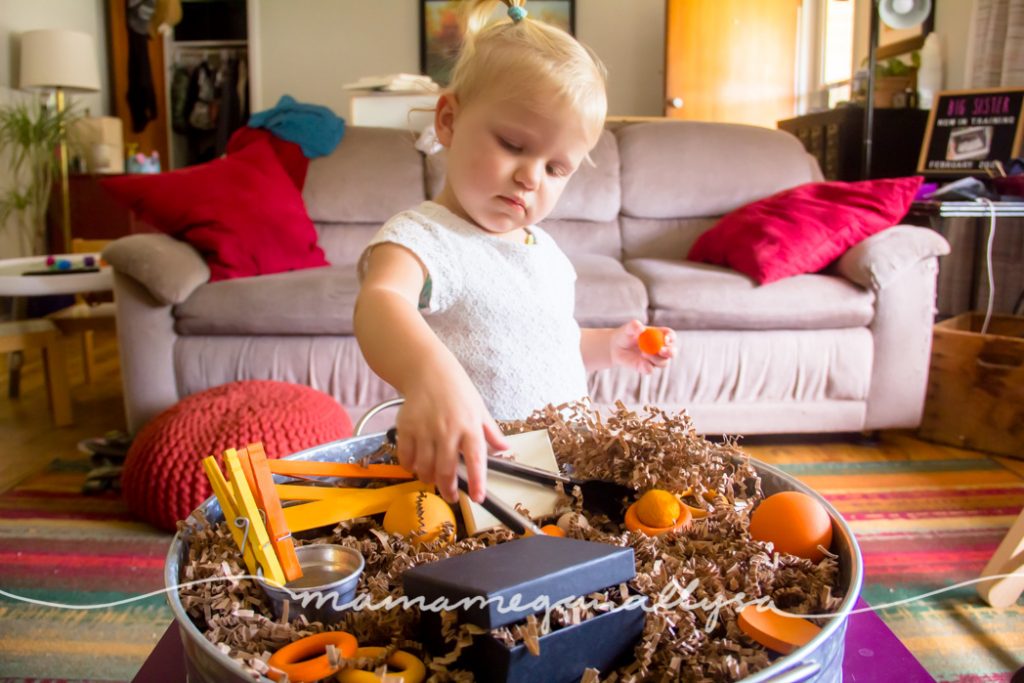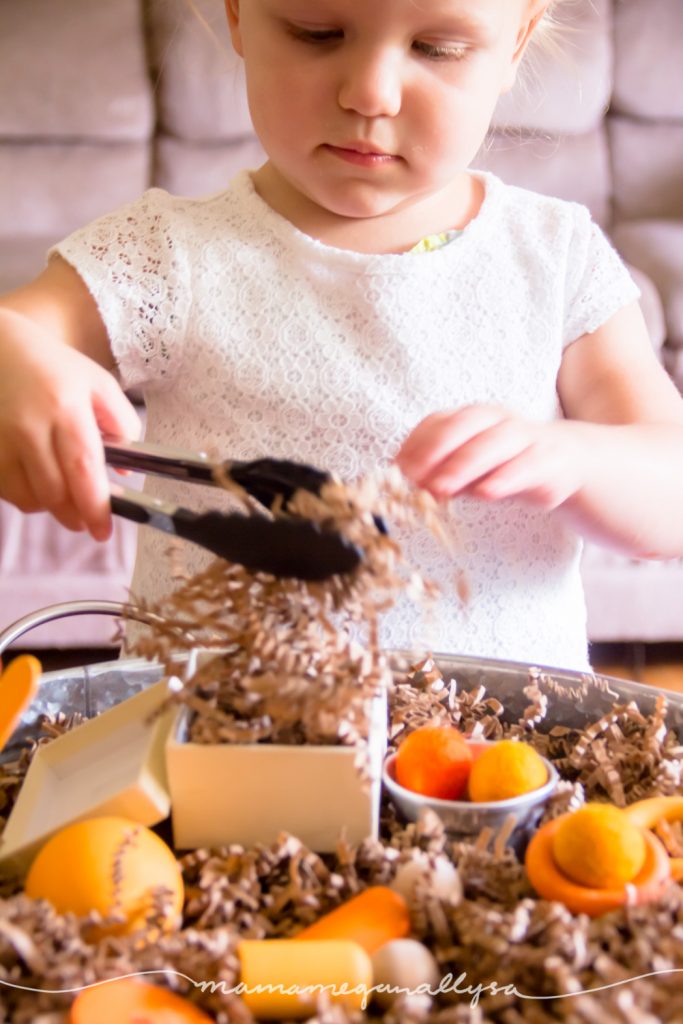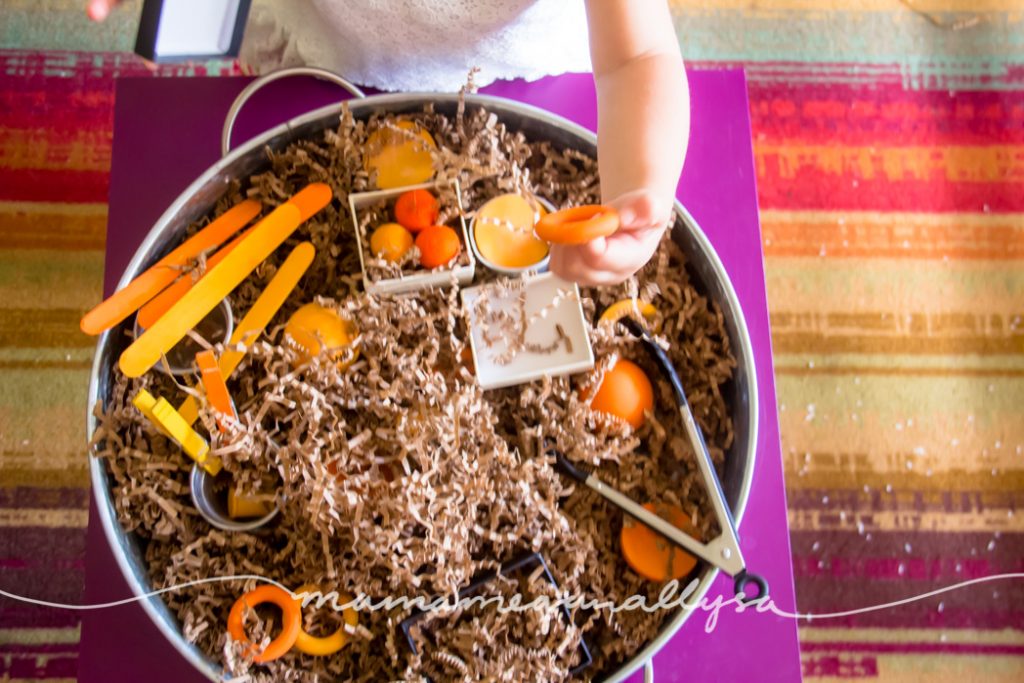 Fine Motor Skills are starting to show up!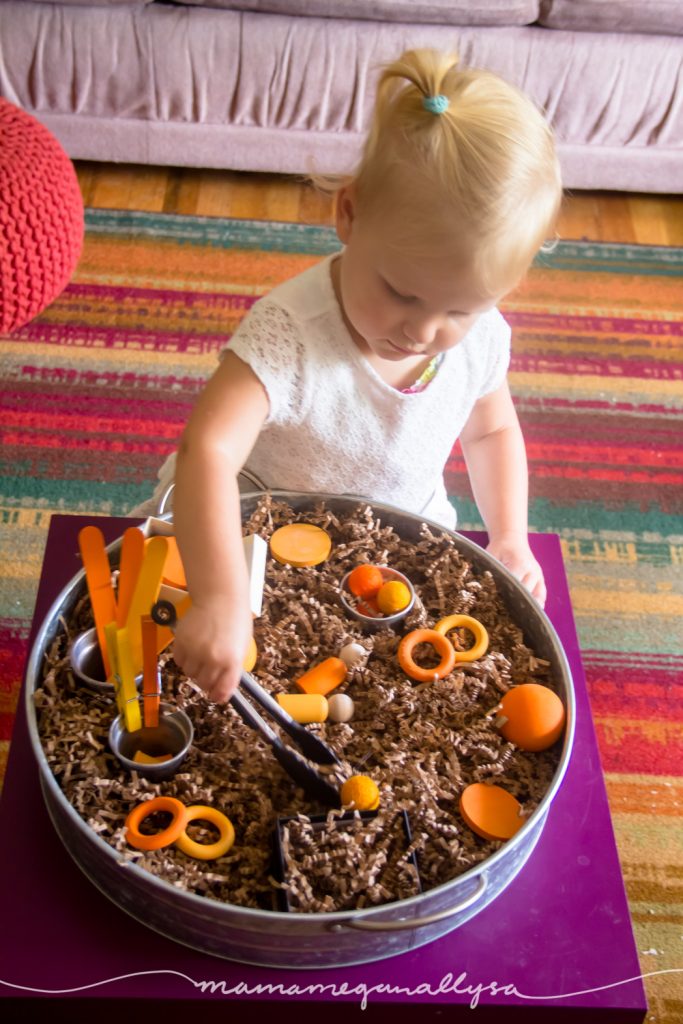 We have finally reached a point in her fine motor that tongs are not impossible to use! After a quick demonstration on where to hold them to make them work she is a pro. She really enjoyed using the tongs to grab the grass, probably because it was lighter and required basically no aiming. She could just blindly reach in and always come away with some grass between the tongs.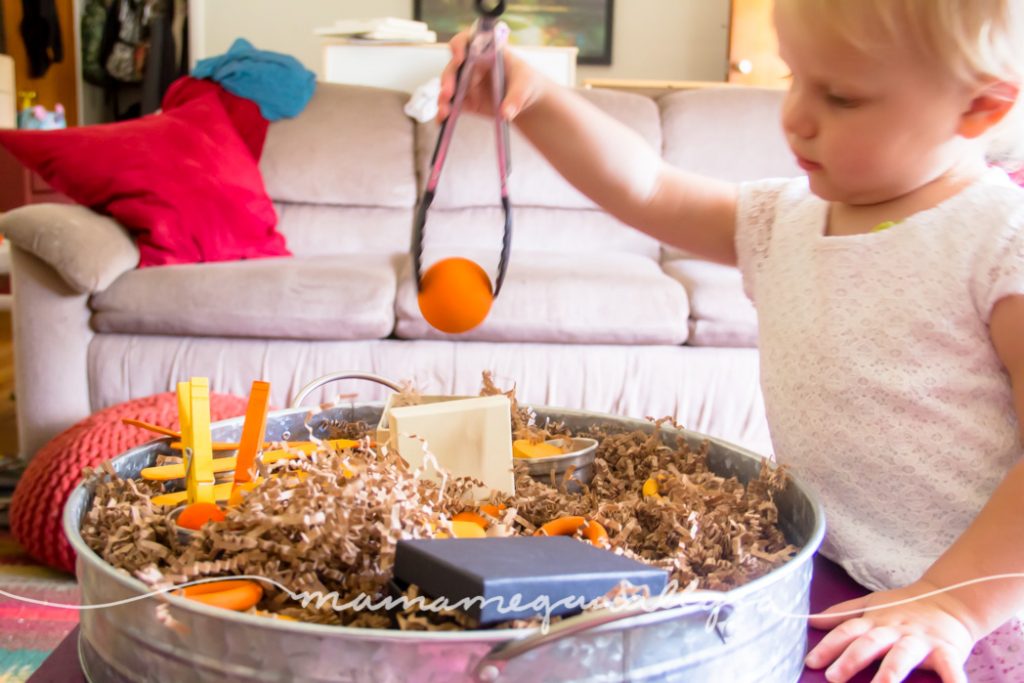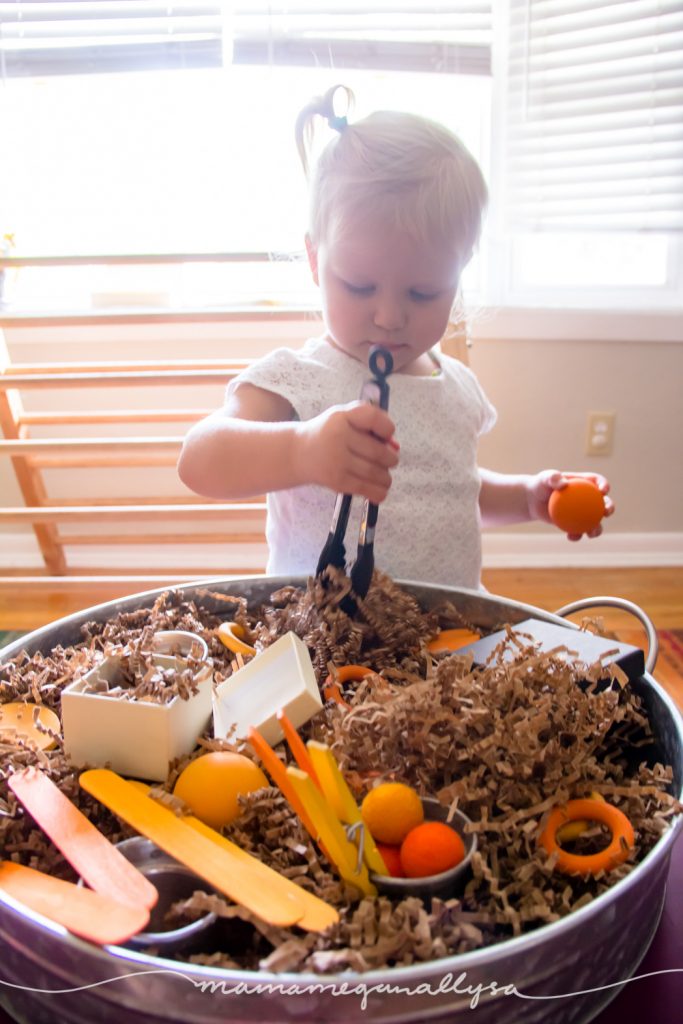 Share your Orange Loose Parts sensory bins with me!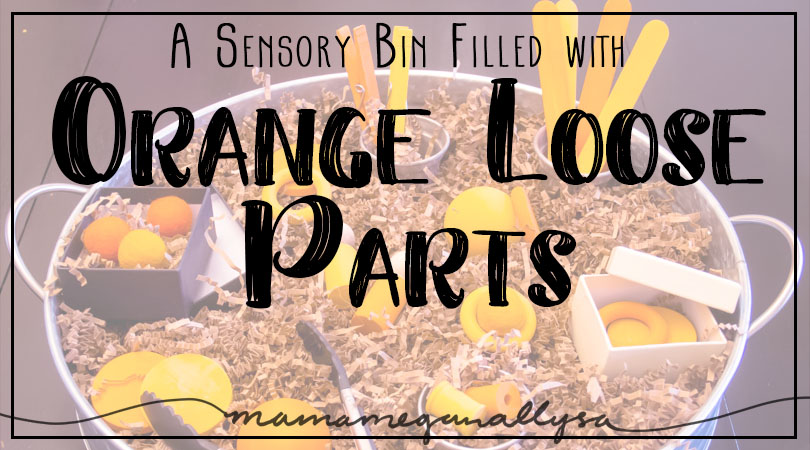 The great part about loose parts sensory bins is that it is so easy for others to join in the fun! You don't have to have the same kind, just pull together what you have, add them to a filler, throw in some tools and TADA! A thematic sensory bin anyone can do!
You can see lots of other sensory bin ideas on my Pinterest page if you'r looking for a fun theme to try out too! Make sure and tag me on Instagram if you give a loose parts sensory bin a try, I would love to see them!
Other Posts you may Like