I love loose parts. and I love lists. It was only a matter of time before I combined everything into a loose parts list! I've been collecting for years and now have a lot of the basics stashed away for play and learning. That being said I am ALWAYS on the lookout for a new treasure to add to my loose parts lists. In case you are like me, I have compiled a loose parts list for all the best finds…and the list will continue to grow as I find more!
Need More Info on Loose Parts?!
If you want to know more about the what why and how of loose parts check out these posts where I continue to rant and rave about my love of loose parts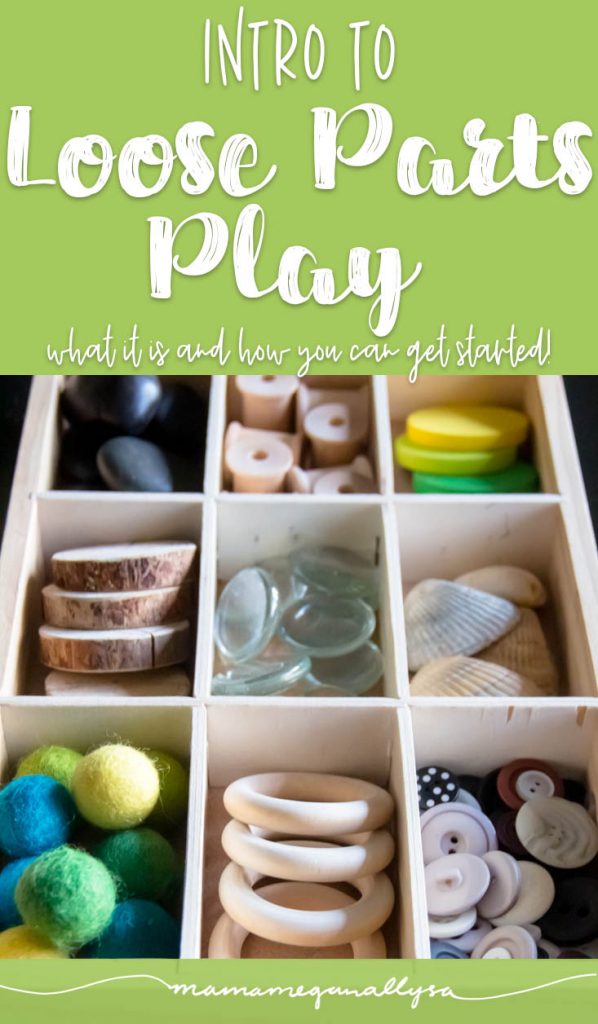 Loose Parts Manipulatives vs Maker Space Loose Parts
As I said above I love loose parts. Particularly small loose parts manipulatives. There are plenty of loose parts that are larger and lean more makers space or small world-building in their uses so for the sake of not having a truly ridiculously long loose parts list I will focus on the smaller manipulative-sized loose parts.
* Please note- Many of the items on my loose parts list are of a choking hazard size. and are thus recommended for ages 3+ and with adult supervision.
Where to Look for Loose Parts
Lots of loose parts are easy to round up around your house or to find for cheap at the dollar store and craft store but I will link some specific loose parts that I can find to give you specific ideas for your own loose parts list!
Disclamer
This post contains some affiliate links. As an Amazon Associate, I earn from qualifying purchases. I may receive a small commission from if you follow and decide to purchase. There would be no additional cost to you!
Wooden Loose Parts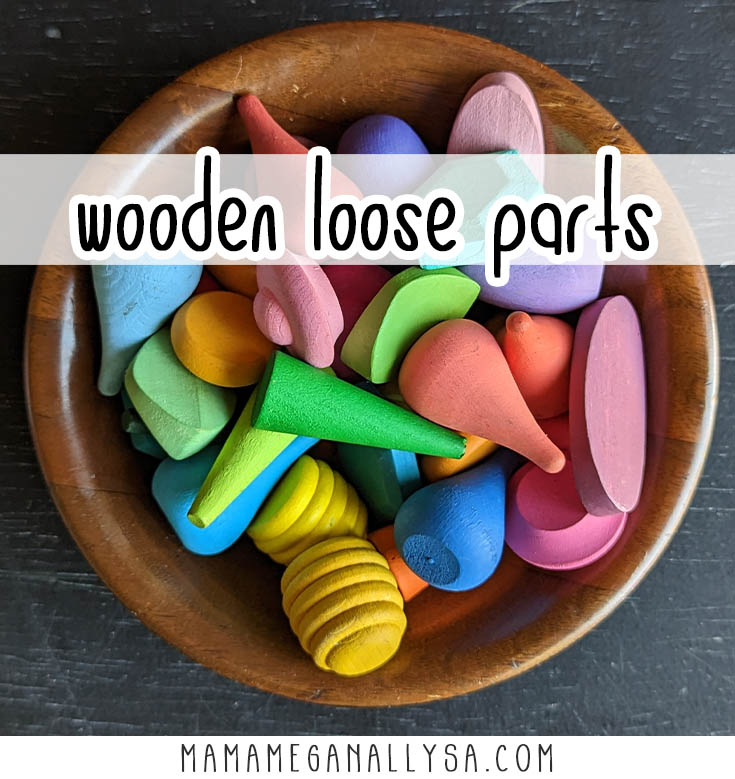 Acrylic and Plastic Loose Parts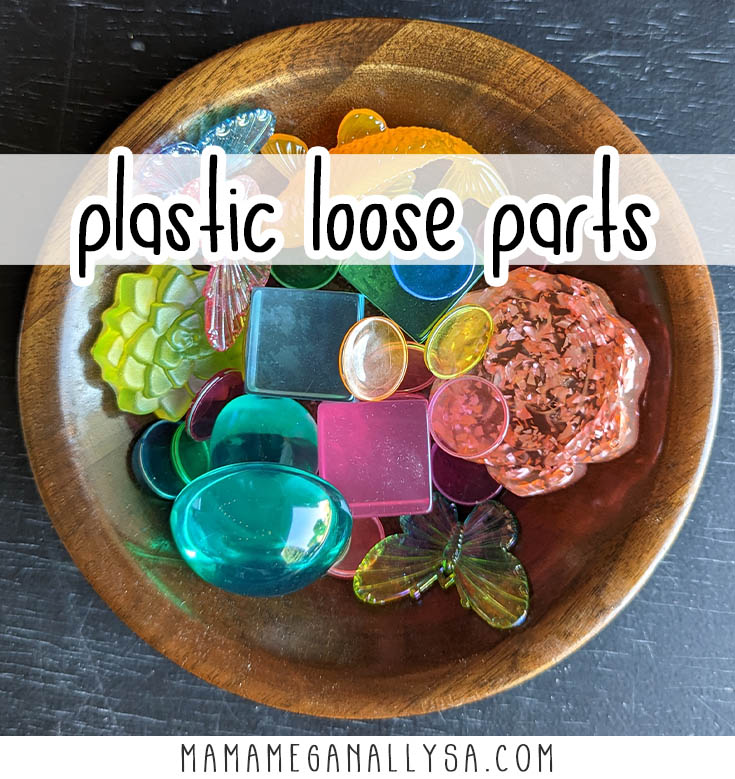 Breakable Loose Parts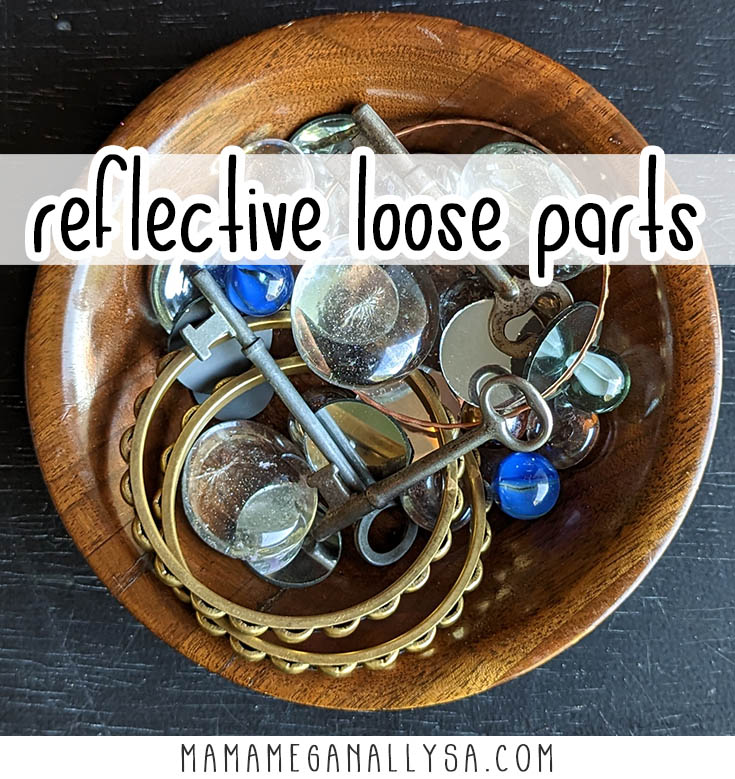 Craft Supply Loose Parts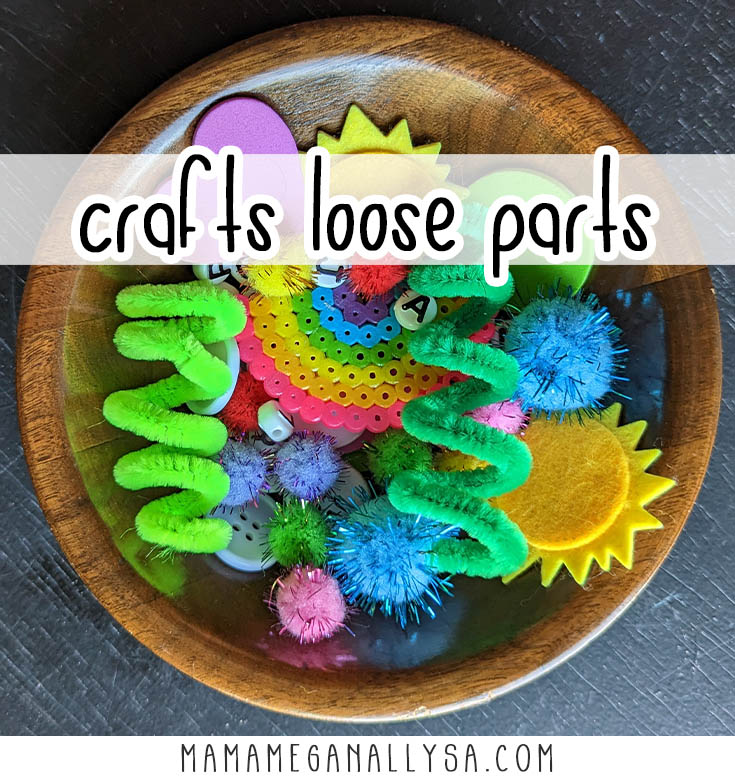 Household Good Loose Parts
Nature Loose Parts
Download a Free Printable Loose Parts Lists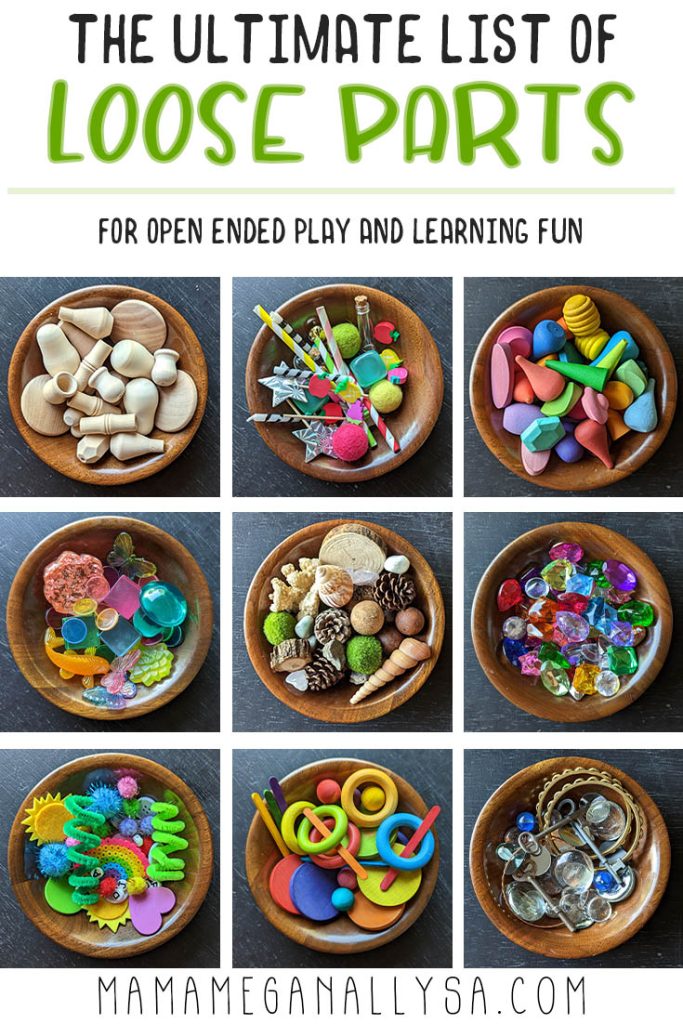 My Ever-Growing Loose Parts Collection
This is not an exhaustive list of loose parts, BUT it will be a routinely updated list of loose parts. As I find new and exciting things I will add them to the list! What are your kid's favorite loose parts? Did I forget anything?!
Other Posts You May Like