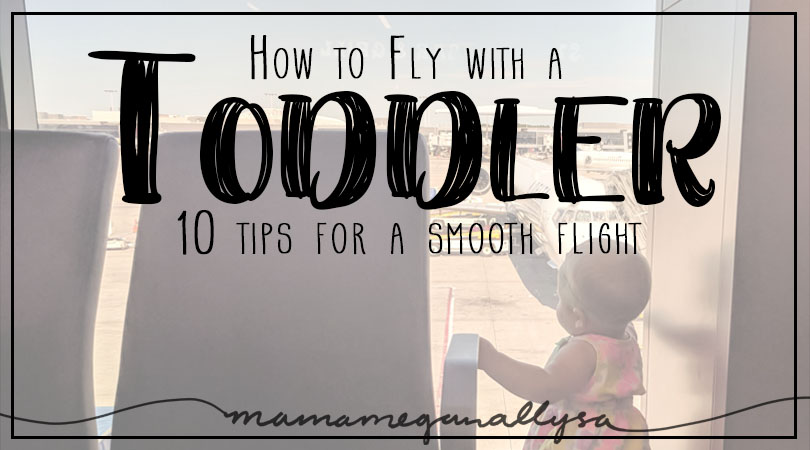 I haven't flown a TON with Bitty but we have been through the airport before and thankfully she is a pretty good flier. I attribute that to luck and of course some planning.
Honestly, I am an excessive planner and before our first flight, I researched a ton on toddler airline travel. Between that research and my experience now I want to share my top 10 tips for toddler airline travel!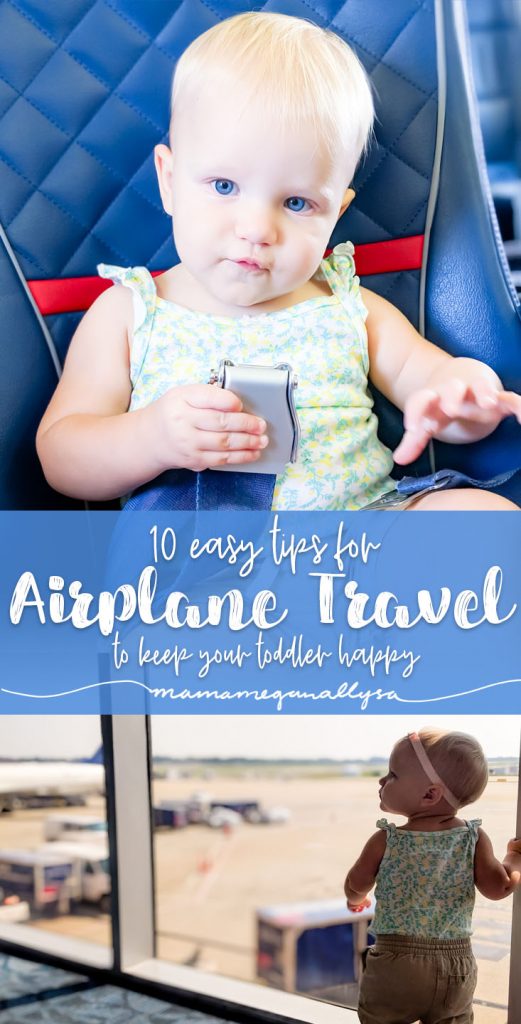 This post contains some affiliate links. As an Amazon Associate, I earn from qualifying purchases. I may receive a small commission if you follow and decide to purchase. There would be no additional cost to you!
My 10 Tips for Toddler Airline Travel
Big Disclaimer – I have no idea what the current restrictions/alterations are as concerns to flying in the new state of the world. That said, a lot of my toddler airline travel tips should still stand!
1. Be as hands-free as possible
Either have an umbrella stroller or a soft-sided carrier with you. What you pick will depend on what your personal preference is.

We use our Ergo carrier for total hands-free mode. Bitty is more than content to be strapped on and she is still small enough to do so(Don't get me wrong the kid gets heavy but for the short walks around the airport it's totally worth it!) An umbrella stroller would be a fine option as well but isn't as hands-free if you have carry on bags to deal with.
2. Always bring snacks for toddler airline travel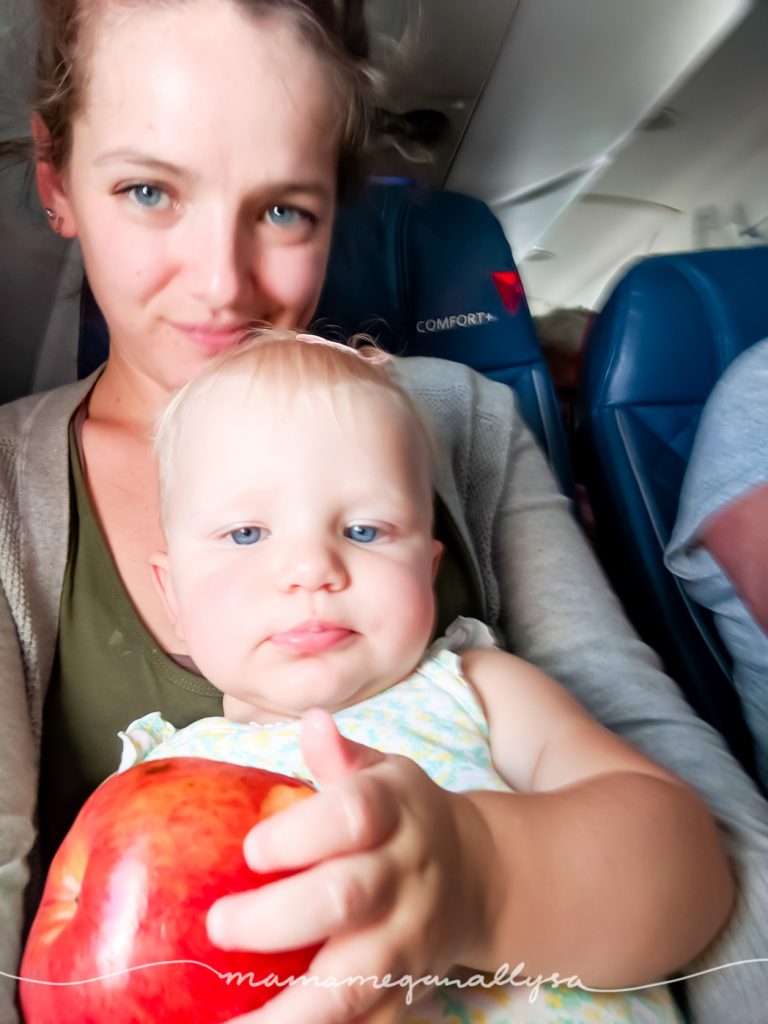 If you have a toddler then you know without a doubt that they are happiest with a snack in hand. I recommend something that takes a while to eat, thus prolonged happiness!
You are also going to want to bring a couple of "treats" something special they don't get all the time. But keep those babies hidden and save them for when you really need them!
3. Bring an empty water bottle/sippy cup
You can't bring liquids through security, everyone knows that. But you don't have to pay an arm and a leg for a bottle of water once in the airport. Bring your little's favorite water cup and fill it up at the water fountains or bathrooms after security. Most airports have really easy dispenser fountains anymore, making life just a little bit easier!
We use kids Camelbak and occasionally they pressurize on the plane but it's an easy problem to fix! Just unscrew the lid a bit to release the pressure and all is good!
4. Keep them moving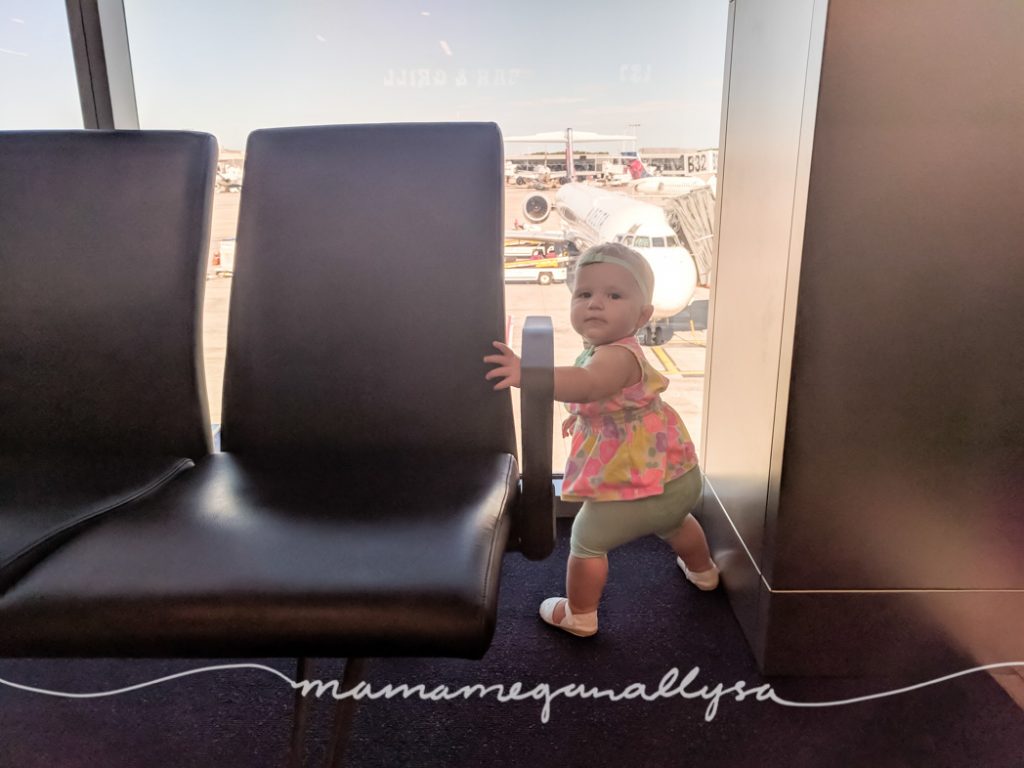 Once you find your gate and are all settled in waiting for your flight don't you dare break into those precious distractions. The airport is full of interesting things and people to look at! Once you board that airplane you are stuck in your seat for the most part, but while you're in the airport you have so much space to get that toddler moving!
Let them run in laps around the chairs. Take walks down the hallways. Visit the stores nearby. Honestly just get them moving, any way you can!
5. Don't board early
Most airlines offer the chances for families traveling with young children ( i.e. strollers and car seats) to board early. If you can help it DON'T board early! That's just more time that you will be stuck in your seats. Offer to have the larger items taken down the jetway so that they can be stowed properly, but if you and the toddler can wait, do it!
6. Snag a window seat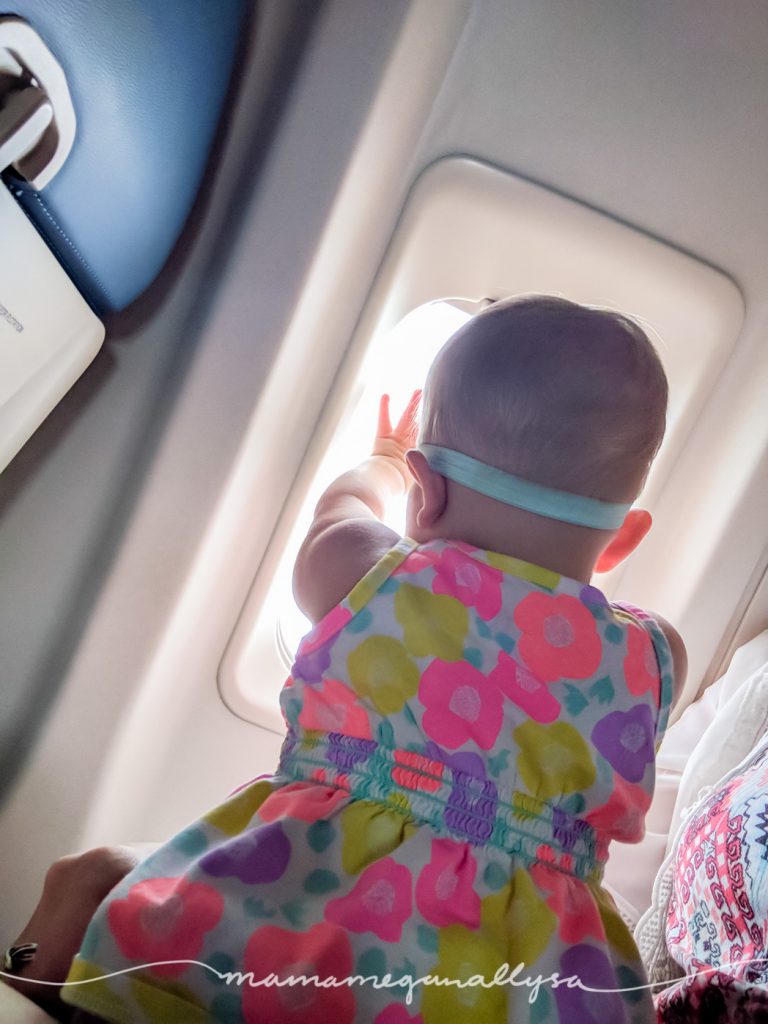 This is something we try and do with every flight. It allows just a tiny bit more room the little to spread out in. It also offers all the distractions that happen outside a window! Sometimes we are unable to book the window seat but I would wager that most people are not overly attached to their seat assignment so try asking if you can switch. What can it hurt?!
Sidenote : if you are in the throws of potty training nix this advice and go for an isle seat if you can! Significantly easier to access the bathroom this way 😉
7. Simple distractions work the best for for toddler airline travel
A pad of post-it notes, your empty cups after the trolly has passed, a notepad and pen, some stickers, your wallet. For a toddler on the younger side, these simple distractions are often the best and they don't require you to pack a whole bunch of stuff!
Bitty often tries to unpack my wallet so I'm sure that she will be thrilled when I let her at it once we get on the plane! lol
8. Bring something new and exciting
I try and always bring a new toy or two as well as a couple of new books for every flight. These can be as easy as some dollar store toys or hand me downs they haven't seen yet.
I often use the flight as an excuse to pick up something that we were planning on getting already. We picked up a couple of Squigz and this dimple popper for our trip this summer. By having some things new to play with it's bound to keep their interest a little more.
Bonus tip. If you're up for the mess you can wrap each little toy or book. Unwrapping is something all kids like and the surprise and the act of unwrapping is part of the distraction!
9. Technology is not the enemy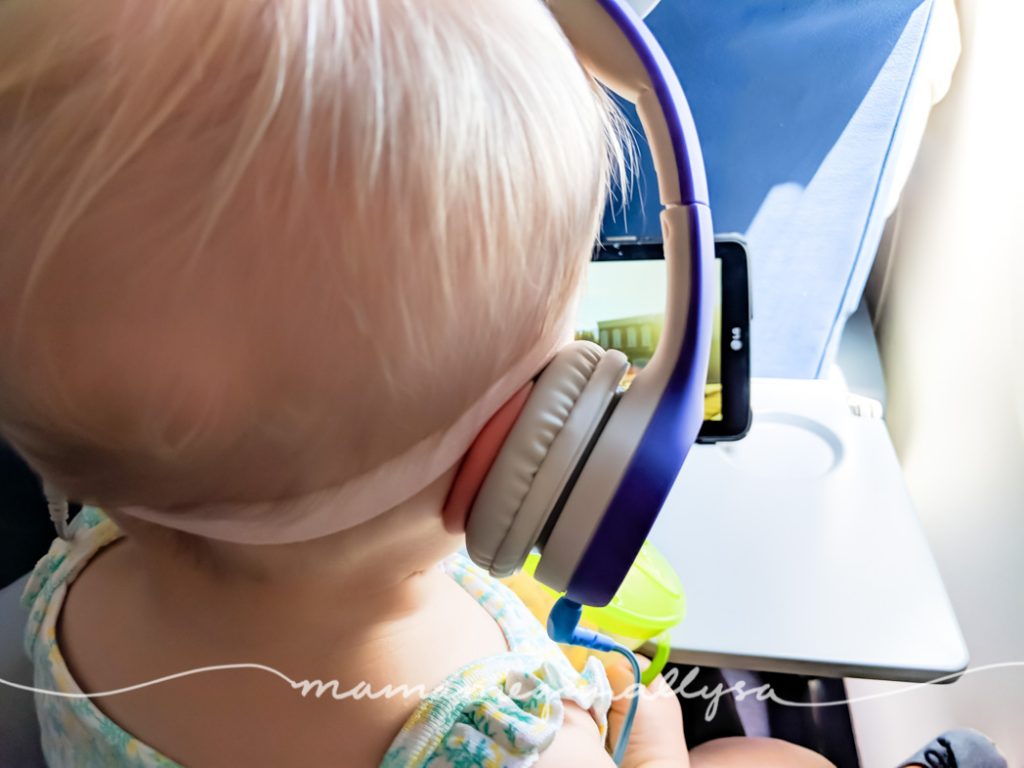 I feel like we hear so much about how bad screen time is for kids, and while I get it there are also times and places that it works magic. We limit screen time as much as we can at home but when we are traveling we bust out the Kindle when needs arise. We use these headphones so she can listen without disturbing neighbors. So far these have been great and fit her no problem!
We always have a couple of her favorite shows for fussy moments and a movie that she hasn't seen to catch her interest for longer periods. I highly recommend super simple songs and baby signing time for this age!

I don't rely on tech as our main source of entertainment but I have it there as an option to make the travel a little less stressful for everyone.
10. You Got This!
Everyone has bad days. If your toddler's bad day happens to land on a travel day. Just try your best. Most people are not as judgmental and mean as you think and as long as you are clearly making an effort to appease and calm your child, they will understand and may even offer to help!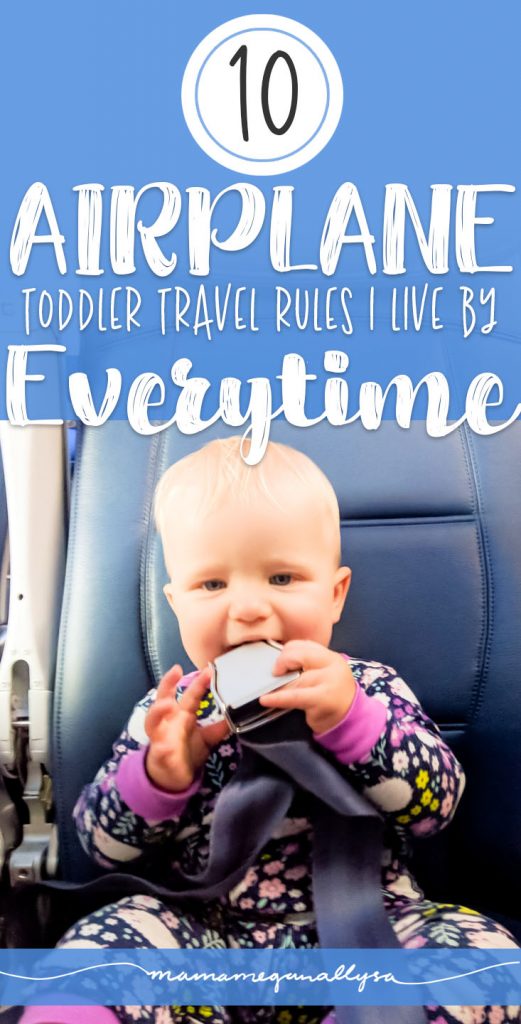 Join in the fun!
Have you ever flown with a toddler before what were your favorite tips and hacks when you traveled? If you were to make your own list of tips for toddler airline travel what would you include? I think my favorite is just letting her run and burn all that energy! If we're really lucky she might fall asleep for part of the flight!
If you wanna see how this flight goes make sure to follow me on Instagram where I am sure I will be posting about our upcoming flights!
Other Posts you may like