July is a big month for us! We will be going back to Alabama to visit the grandparents for two whole weeks so our July Tot school is definitely trimmed back a bit.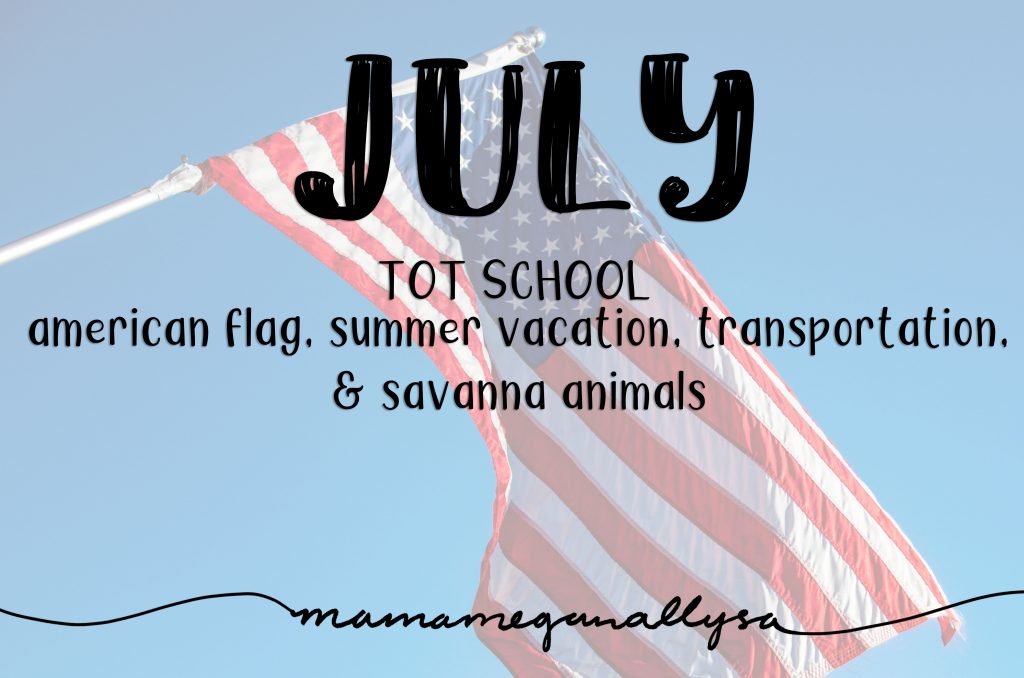 Between packing and cleaning before we go, the 4th of July and family in town, to lots of playtime while we are in AL to the exhaustion of returning from vacation I just didn't want to have much on the agenda. Call this our "summer break" but I did still pull together some lesson plans so that I have some thing to fall back to if we do need an idea!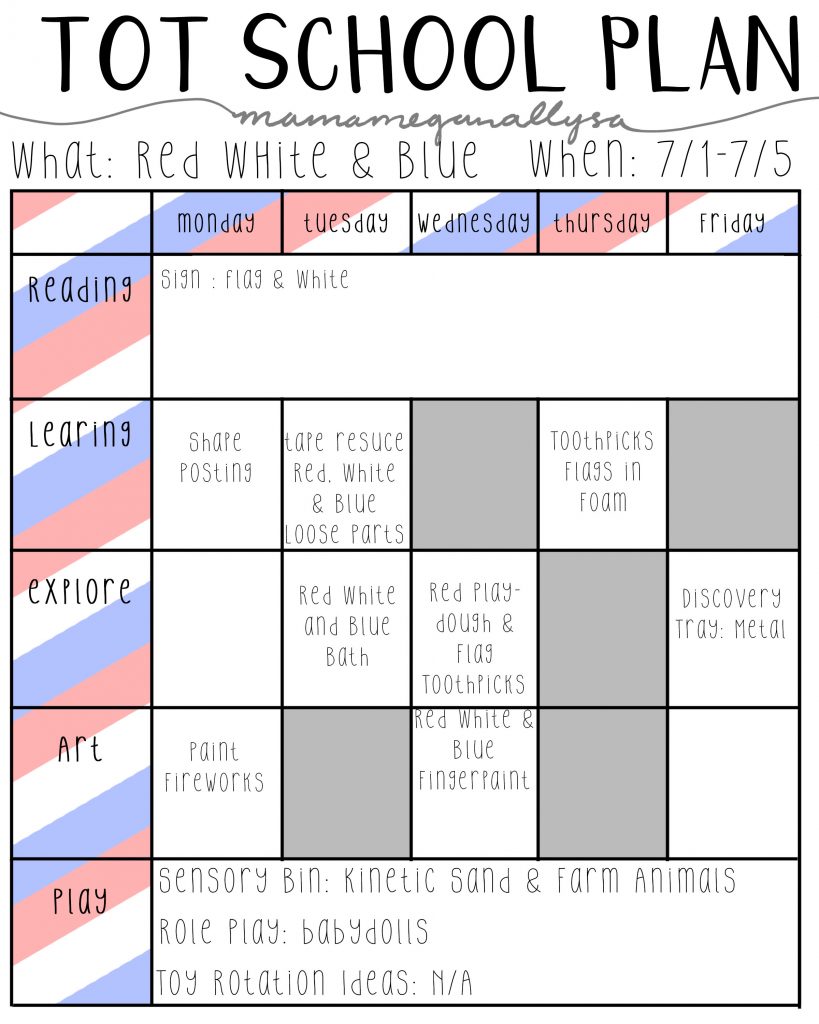 July Tot School : Red White & Blue
Bitty is still a little young to really partake in much 4th of July fun but I figured we would do what we can with lots of Red White and Blue. This is going to be a crazy week between the holiday, family and packing to leave. So I kept our plans fairly simple!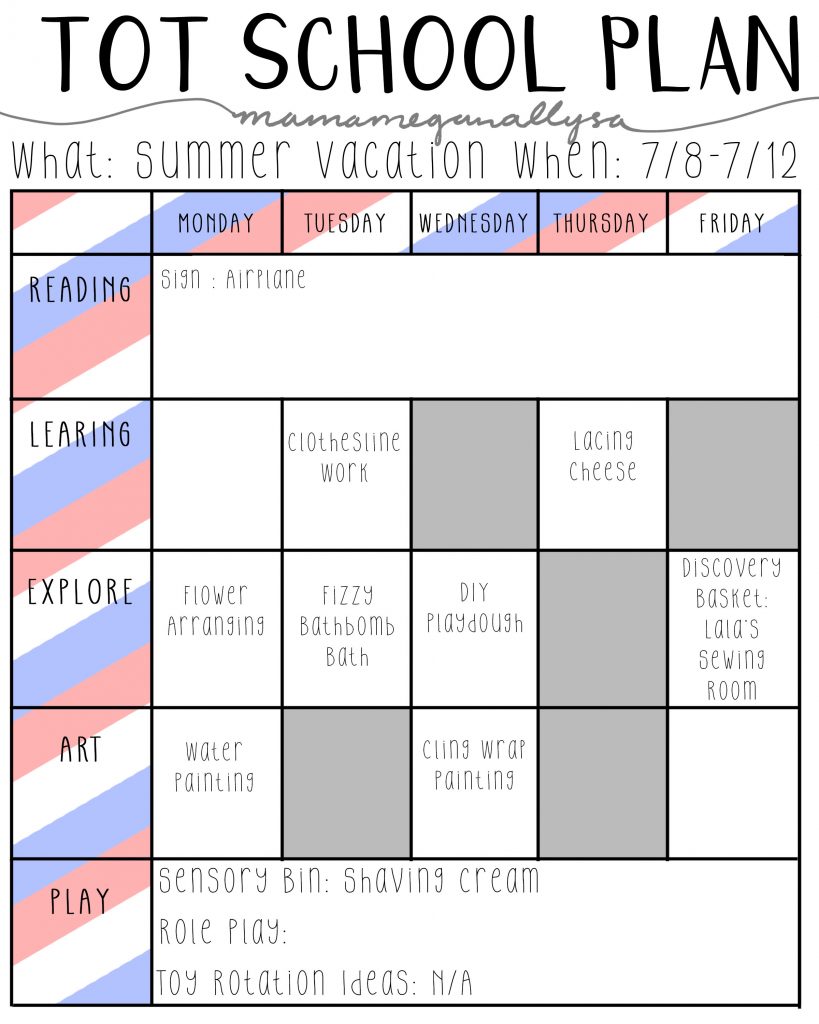 July Tot School : Summer Vacation
We will be staying with Bitty's grandparents for two weeks while we are on vacation. I'm sure that there will be no shortage of fun for her but I wanted to have some backup ideas in the case of well…toddler.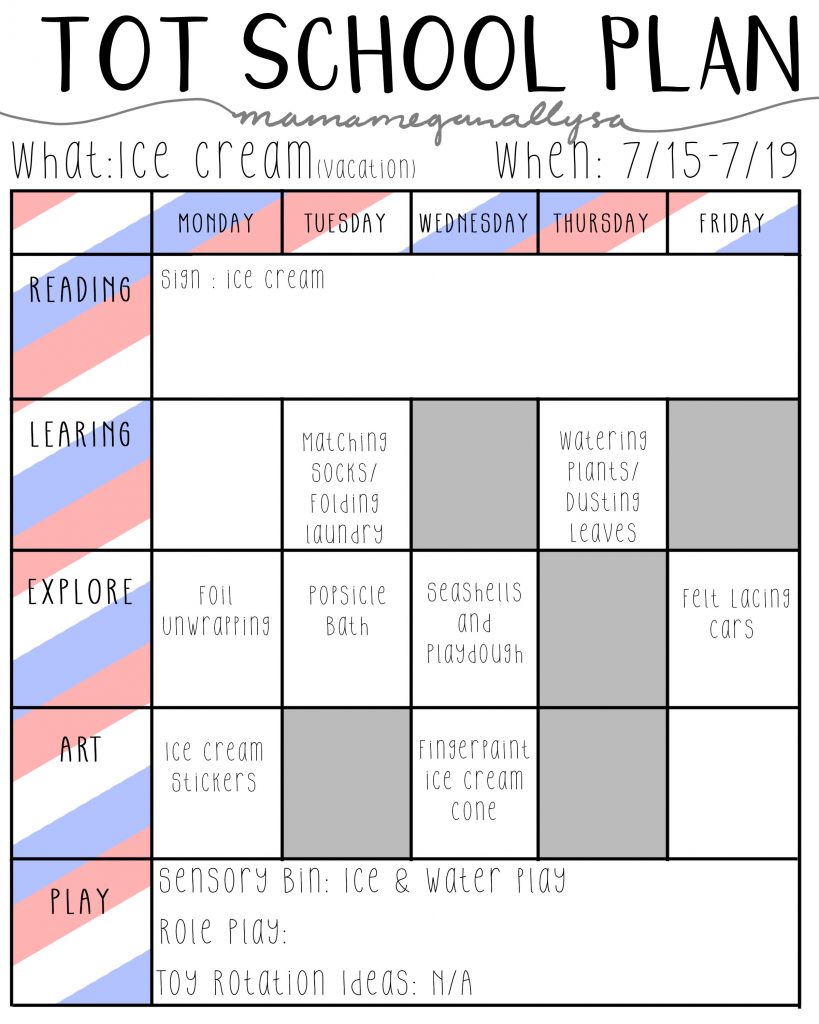 July Tot School : Ice cream
When planning ideas for these vacation weeks I tried to come up with activities that used what would already be laying around or could be easily found. I did include some lacing activities that we are bring for airplane entertainment as well.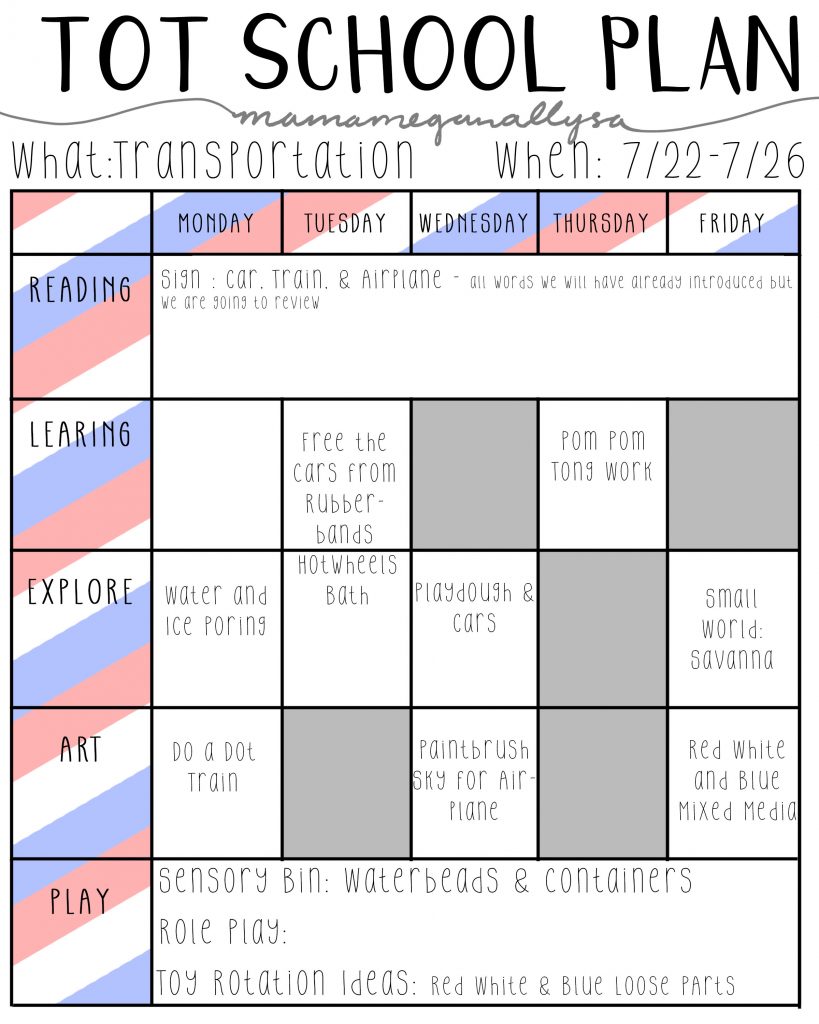 July Tot School : Transportation
While I don't catch Bitty playing with cars and trains all that much, she talks about them all the time. Pointing them out when they drive by, when they honk or beep, when the Train whistle blows, etc. I felt it was a fitting time to work in a few transportation themed activities.
July Tot School : Lions and the Savanna
This month's habitat is the African Savanna and there is probably some argument about the most iconic animal of this habitat but we went with lions. Of course, we will be talking about lots of other animals as well, but lions are a good starting point for us. We may also have to work in her first viewing of the Lion King. 😉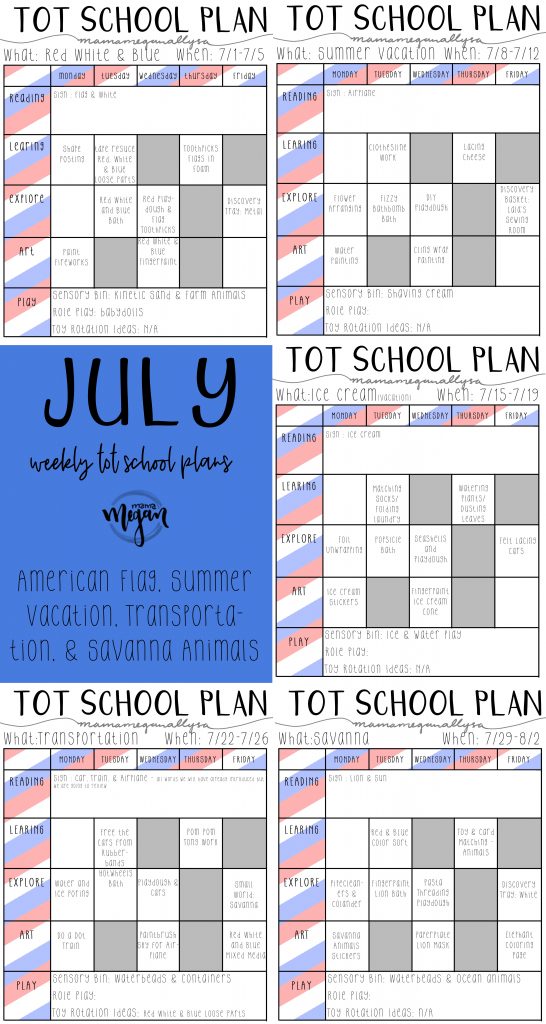 Anticipating some downtime!
I know our July Tot School plans are going to get left by the wayside some this month, and I am okay with that but I would love to hear or see if you decide to join us for this month!
Join us for some totschooling fun!
I have a free editable tot school planner that you can use if you have your own ideas on how you want to fill your week with learning fun! You can download it below and start customizing your tot school lesson plans today!
If join in make sure and tag me on Instagram! That is also where I share our tot school escapades in real time so if you want to just watch and see how these activities work you are more than welcome to follow along with us that way too!
Other posts you may like