How on Earth can it be summer already?! Our June Tot School plans are the most fleshed out for sure as we will be home most of the month. I can tell you the rest of the summer if full of a lot of travel!
STARTING OFF JUNE TOT SCHOOL WITH PURPLE!
Bitty already knows purple or at least she sort of does. She won't sign it but is attempting to say it! We are going to continue to focus on the colors but are honestly we are working on all of them all the time now.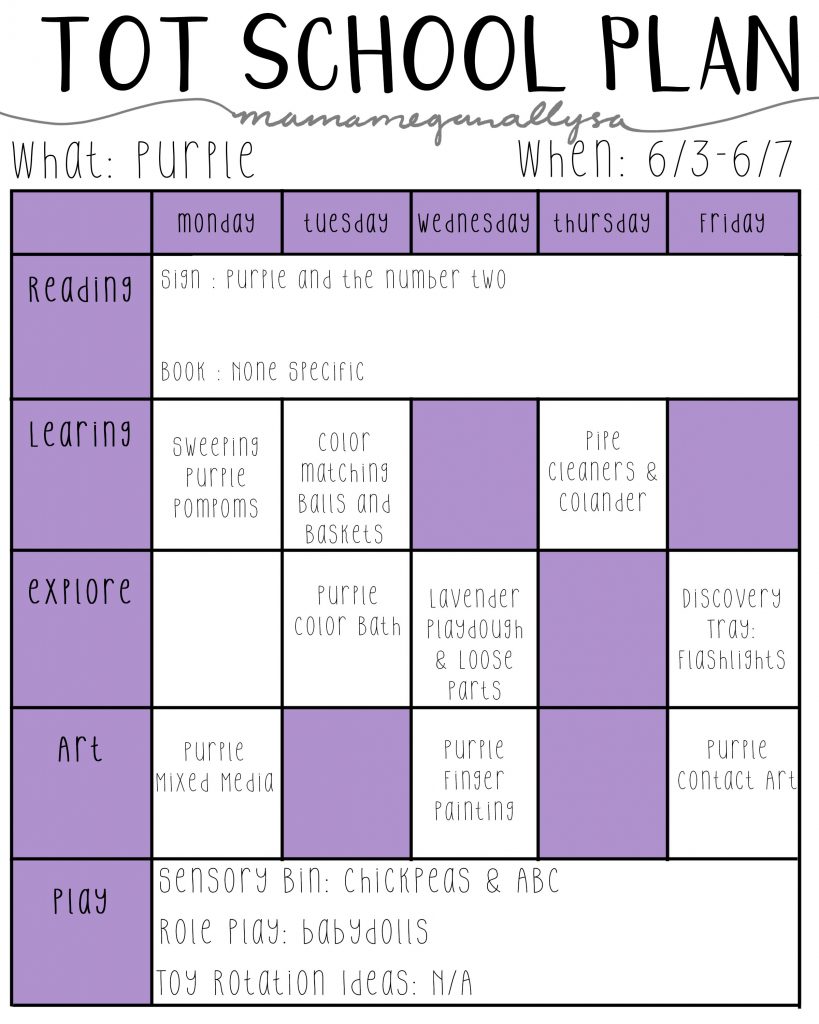 If you've been following our sign language words you'll notice that I have included our first number. We have already been exposing her to ASL counting but I wanted to focus on two so that hopefully by her birthday when we ask her how old she is she can show is. Fingers crossed!

Struggling to Sweep
If anyone has any tips or tricks for how to teach a toddler how to sweep I am all ears. We have been attempting sweeping many times and we are just not getting anywhere! She can run a Swiffer like nobody's business but I would like her to be able to sweep so she can help clean up sensory bin spills!
CAMPING AT HOME AND AWAY
FREE PRINTABLE TOT SCHOOL PLANNER SHEET
Grab your own blank editable Tot School lesson plan below and join us in lots of fun early learning! If you do make sure and tag me @mamameganallysa on Instagram!
FOCUS HABITAT FOR JUNE TOT SCHOOL
With our Tot School plans I am starting a focus habitat each month and we are starting with our most local habitat. The forest. What better forest animal to learn about than bears! At this age we really aren't "learning" about anything specific. Just talking and reading about these places and animals.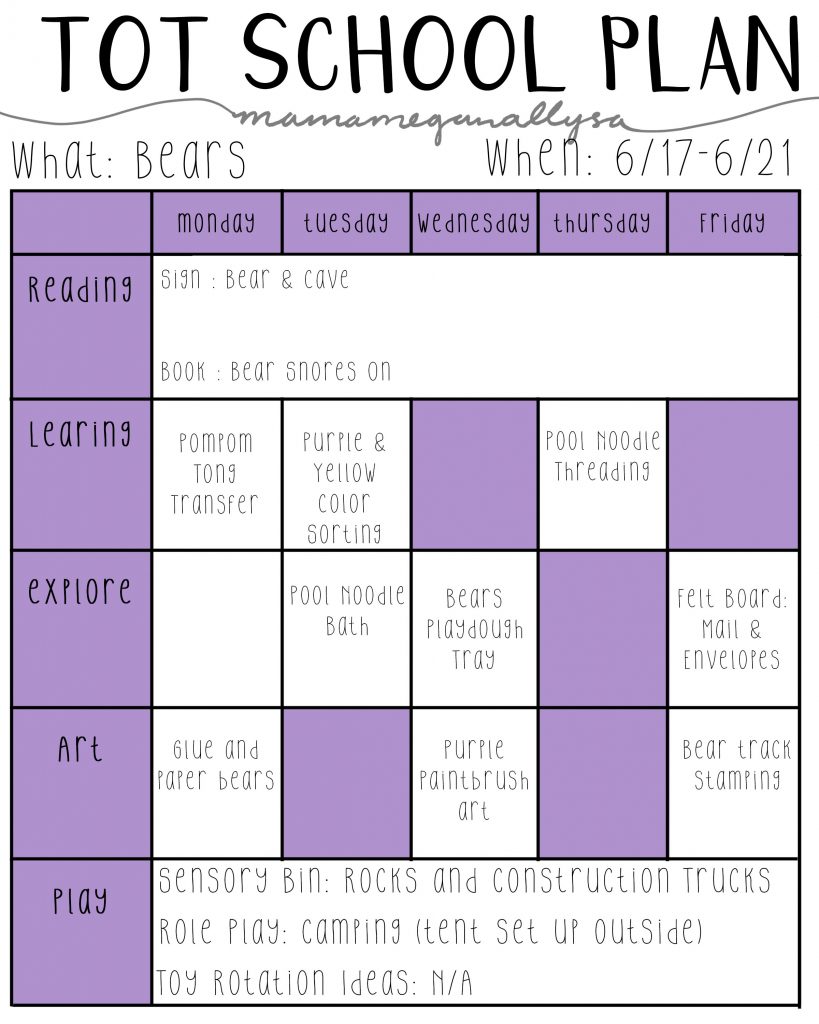 LET'S GET TO WORK
Bitty got some construction trucks for Easter and we haven't really used them yet so I wanted to take some time to play with them! She is also super interested anytime we see a big backhoe or dump truck so it seems like a good time to learn a little more about them!
I feel like once you get out of spring your themes have a little more freedom. They can be kind of be whatever you want and its fun to add in some topics that interest you as well! What kind of June Tot school plans do you have?!

JOIN US FOR JUNE TOT SCHOOL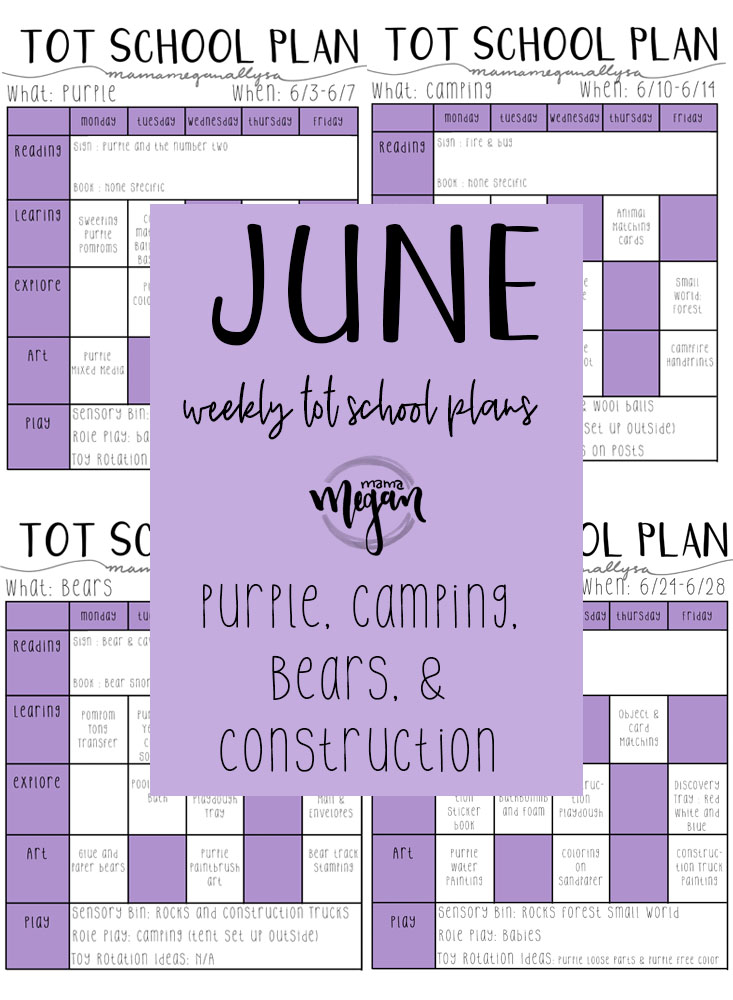 If you want to join us for June Tot School make sure and download my free editable planner! Its a super easy way to plan out what you want to do each day!
If you need even more tot school fun you should totally follow me on Pinterest. I post lots of other great ideas along with my stuff on a regular basis!  
Other Posts you may like