This was the first month so far that I have had to do five full weeks of tot school planning!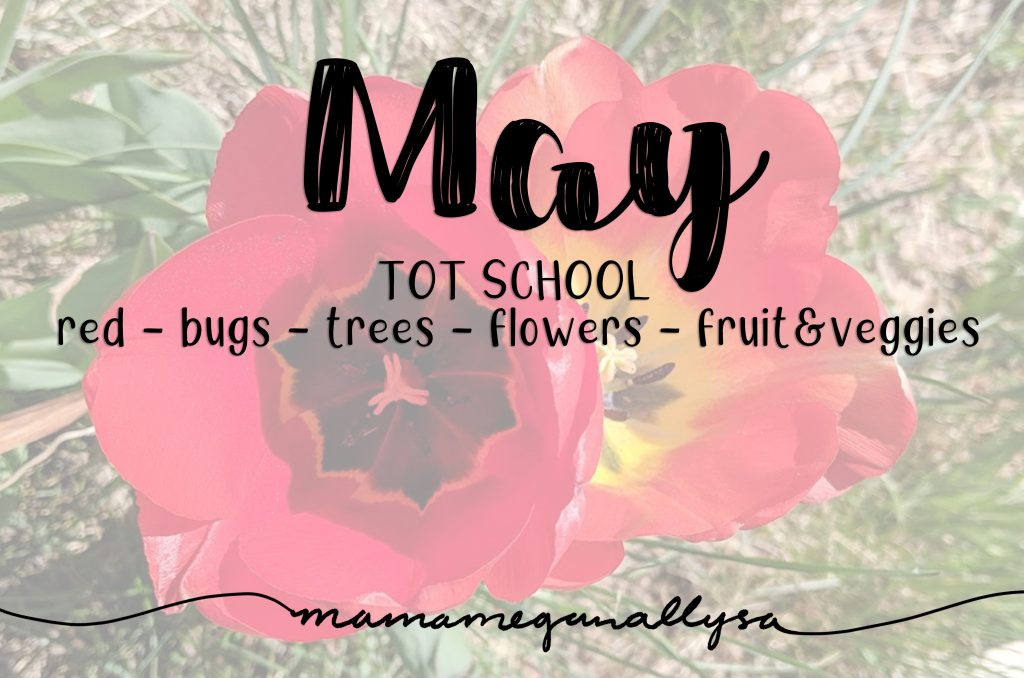 Ok time for some honesty. Planning our arts and crafts are a bit of a struggle at the moment. In the best way possible. (sounding real logical here huh?) Hear me out.
I LOVE crafts have for as long as I can remember and I have no issues with getting dirty to do so. Zak is the total opposite. He doesn't mind working with his hands and dirt isn't even the problem so much as paint and glue and so on. Bitty seems to have taken after me thank goodness! …except every time we try and do any kind of painting we end up painting our hands and making handprints. EVERY TIME. This makes coming up with interesting and unique projects difficult. I guess that I will just wait for her to outgrow this phase and in the meantime, we will just do lots of handprint art!
RED
Bitty is starting to show some actual interest in colors! She will point at things and I will say the color while showing her the sign and she then points at something else. She isn't repeating any of the words but we're getting somewhere. At least she's interested!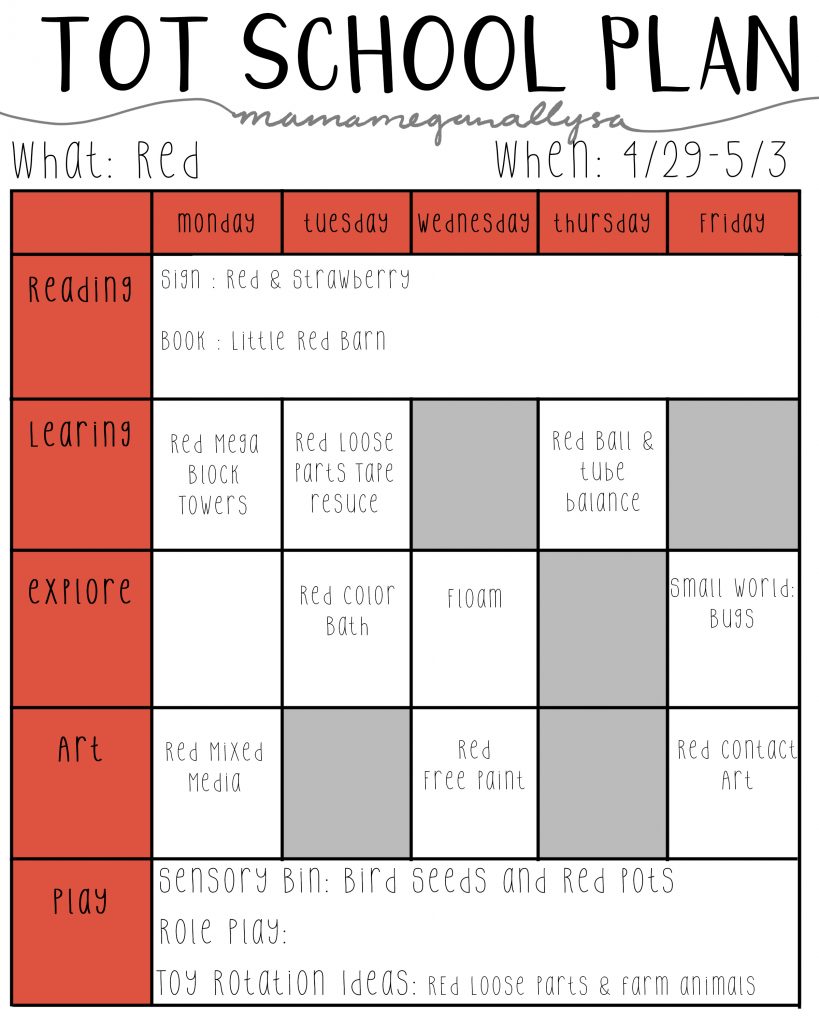 Bugs
Theres something about springtime and gardening that just makes you think bugs too. The only bug she really knows about right now are butterflies so we will definitely be exploring some other bugs to add to her knowledge!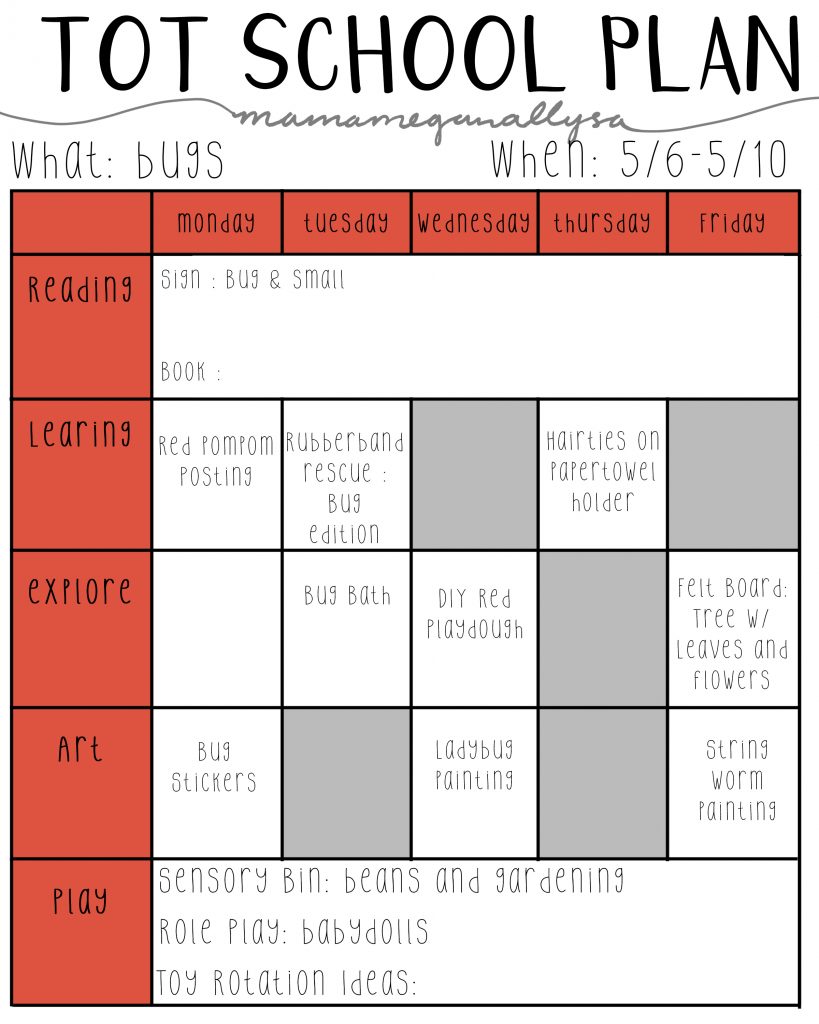 Trees
I am having a bit of a love affair with natural wood slices and logs at the moment. we have them all over the backyard. (and those are just the big ones) Spring is a great time to talk trees as all the new leaves start growing and I can not wait to see what our big tree out back looks like all leafed out!
Flowers and Gardening
Most of the activities I have planned for this week are more based around flowers but we will be working on getting our garden up and running this month so I wanted to include it somehow.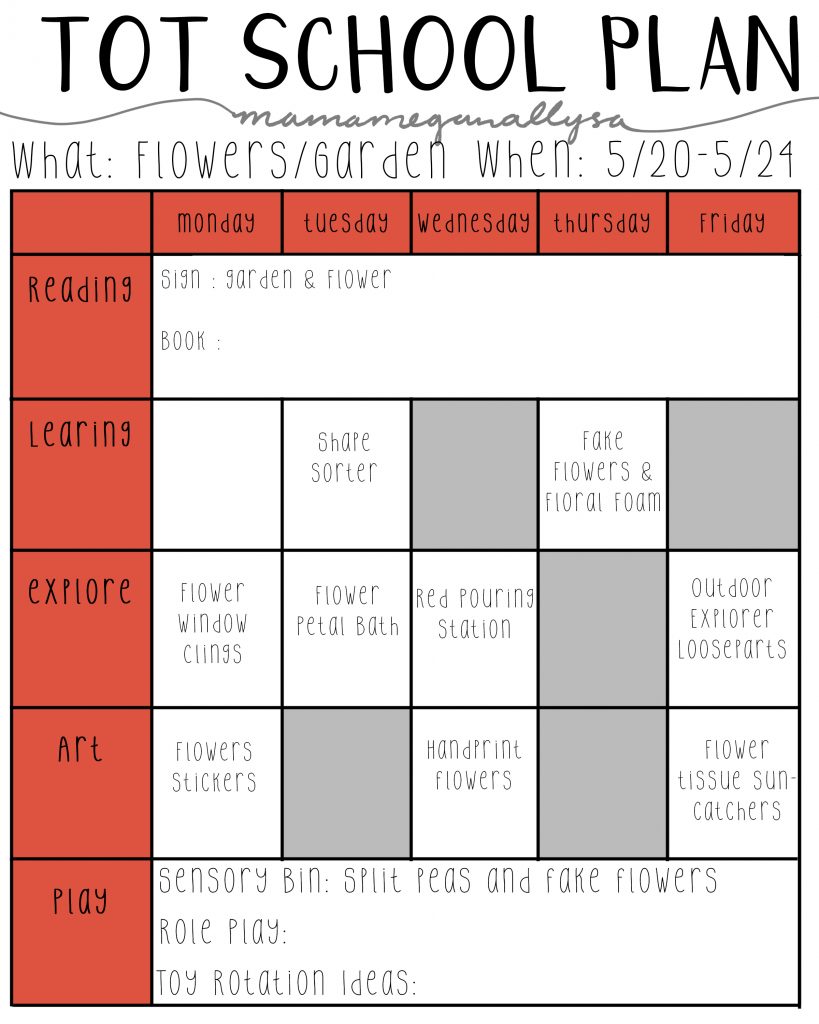 Fruits and Veggies
This was a hard week to come up with I feel like food is such a major part of her everyday life that it didn't leave a lot of room for more exploration. Thank goodness for the fall back of our color themed activities!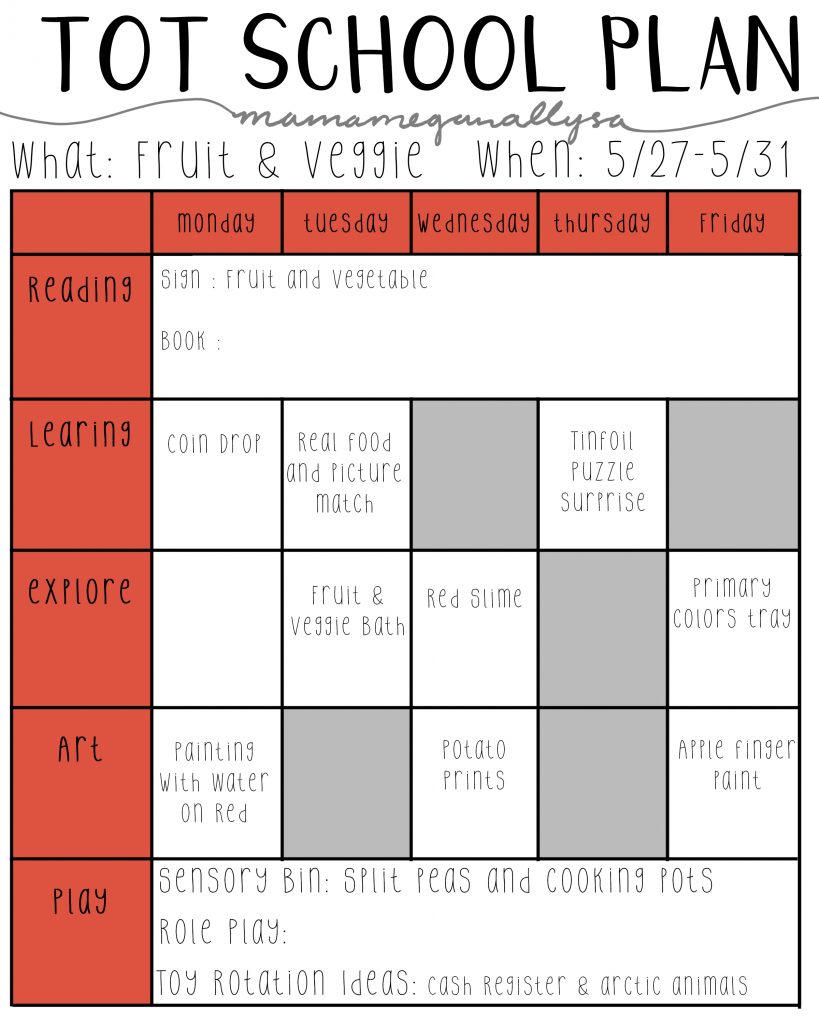 What kinds of things are you planning to do with your tots in May? I'm always excited for May. The weather always takes an up swing and we can finally spend some real time outside. Not to mention all the flowers blooming!
It also has nothing to do with my Birthday. Nope. Not at all. 😉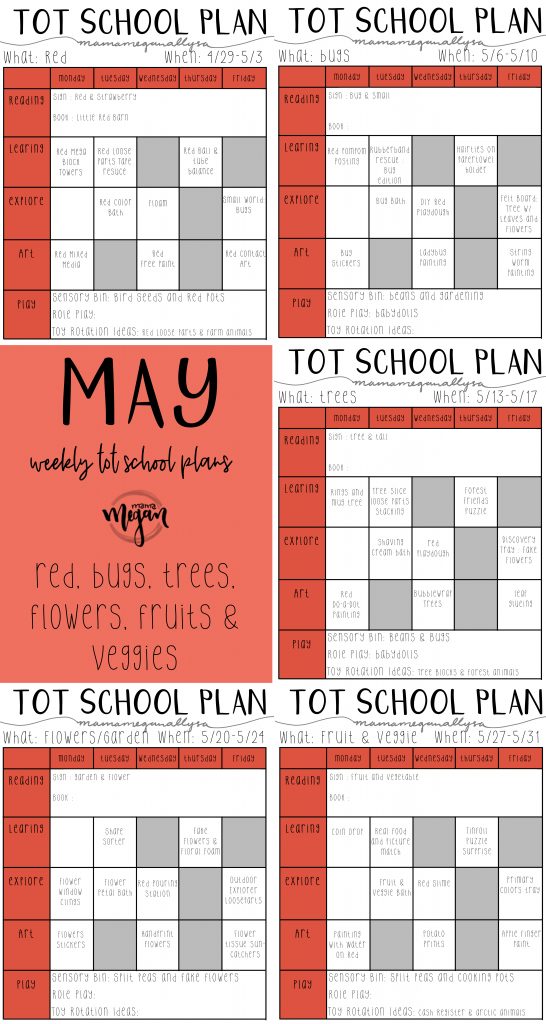 Free editable tot school planner
Don't forget I have a black tot school planner that you can use to create your own plans for fun with your little ones! Grab it below!