We may be nearly halfway through the year but I wanted to share our 2019 Tot School themes. This way anyone that is just now joining us on this tot school journey they can have a rough plan to make planning easier!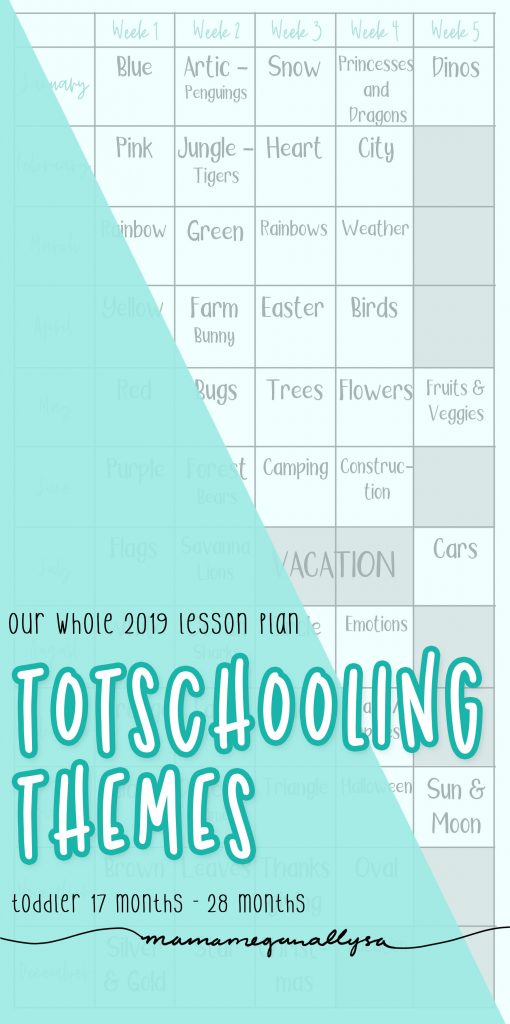 2019 TOT SCHOOL THEMES : Keeping myself organized
I have always been the type to plan and schedule things. So as much as I would LOVE to do strictly child-led learning I know that I personally don't function that way. I plan to try and follow her interests as much as possible but to be honest, she is currently interested in exploring the world around her. So our 2019 Tot school themes are a good starting point to make sure that I keep introducing her to more new things.
This is our rough plan for our 2019 Tot School themes. They are based around seasons and holidays as well as a new color each month and animal habitat and maybe a specific animal.
Starting after her 2nd birthday in August we will also be adding a shape each month
We did not officially start Tot School until March of 2019 but I didn't want to leave January and February blank so I filled them in with what we WOULD have done or a loose idea of what we might do for 2020
I hope that this is helpful for you planning out your tot school themes. Obviously, this calendar is set up for 2019 but you could very easily pull themes here and plug them into any year!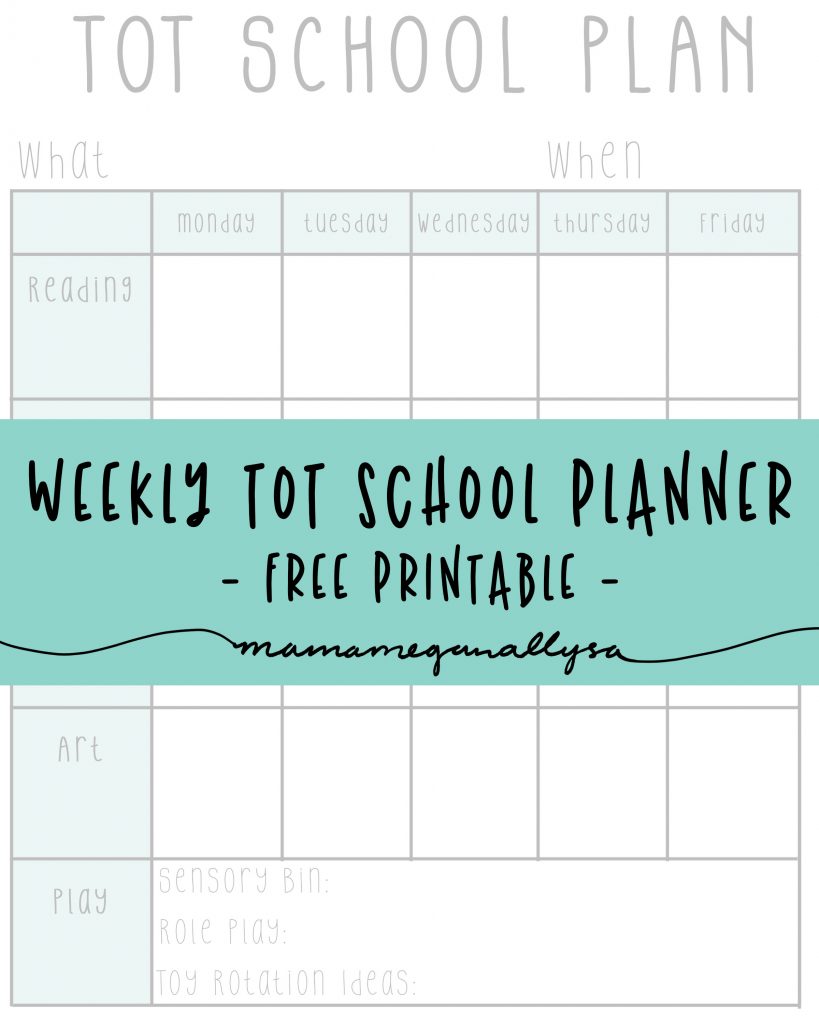 If you are ready to dive a little deeper and plan your actual activities for each week I have a free editable template for you to download here!
HOW DO YOU PLAN?
How do you have your 2019 Tot school themes laid out? Do you have a plan for the whole year or just month by month? I would love to chat with you about your year and what your littles are learning!
Other Posts you may like