This is our first real month of tot school. Prior to this, I would randomly pull an activity out. I wanted to start slow to make sure that we were both okay with it and not overwhelmed. (to be honest, she's a pretty chill kid so she would be fine I didn't want to bite off more than I could chew…lol) So our March Tot School is more or less just a theme for me to work with and maybe a couple of new words for her to hear.
RAINBOWS AND MAGIC
Colors haven't really clicked with her yet so I am trying to focus on one color at a time for the most part but I couldn't resist rainbows in March. Also, we just got our Grimms Rainbow and I wanted a reason to have it out right now!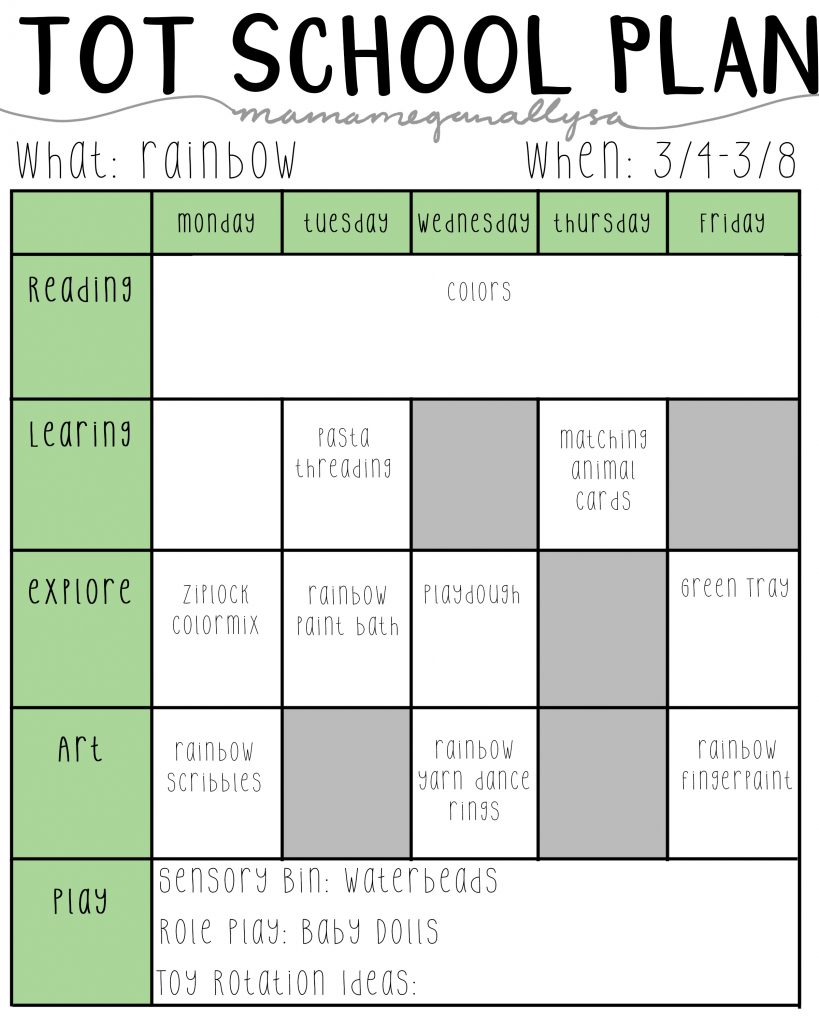 I decided on Green for our color in March. I mean honestly what do you expect. We will be out of town for part of this week and next so I will just pick and choose what activates are the best for us each day and let the rest slide by and save them for another week.
What goes better with rainbows than unicorns?
Also a good fit with rainbows and springtime? Weather.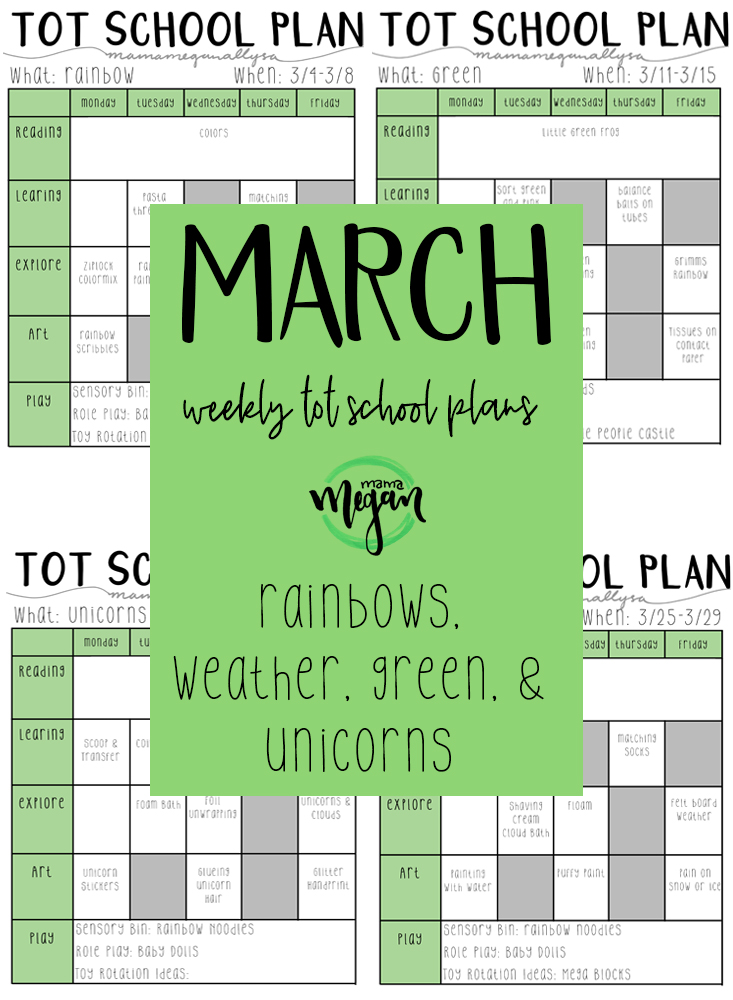 JOIN US FOR MARCH TOT SCHOOL FUN!
What kind of activities are you planning on in March? Remember I did the hard part and created a blank template for you to plan your own Tot School days. You can grab a free editable planner here!
Tag me @mamameganallysa on Facebook if you join us for any March Tot School and make sure to follow along at my Instagram for behind the scenes blog work, daily toddler shenanigans and plenty of Tot school fun!