October starts the holiday season and I really do love this time of year, not to mention that it is super easy to theme activities around holidays! So for our October Tot school, we are embracing all things dark and spooky. Just not TOO spooky. She is only 2 after all.
Download my Free October Tot School Plans Below!
Looking for Tips to stay on top of it all!
As we enter the busy season as well as I get further along in my pregnancy I feel like tot schooling may start to slip a bit…I'm going to try my best but life happens you know! If you have any tips or tricks for keeping on top of the chaos feel free to share them below!
Color of the month : Black
October Tot School will be focused on the color black. We have already done the color white and in the future, we will be combining these as its really hard to do one without the other!
Animal habitat of the month : Desert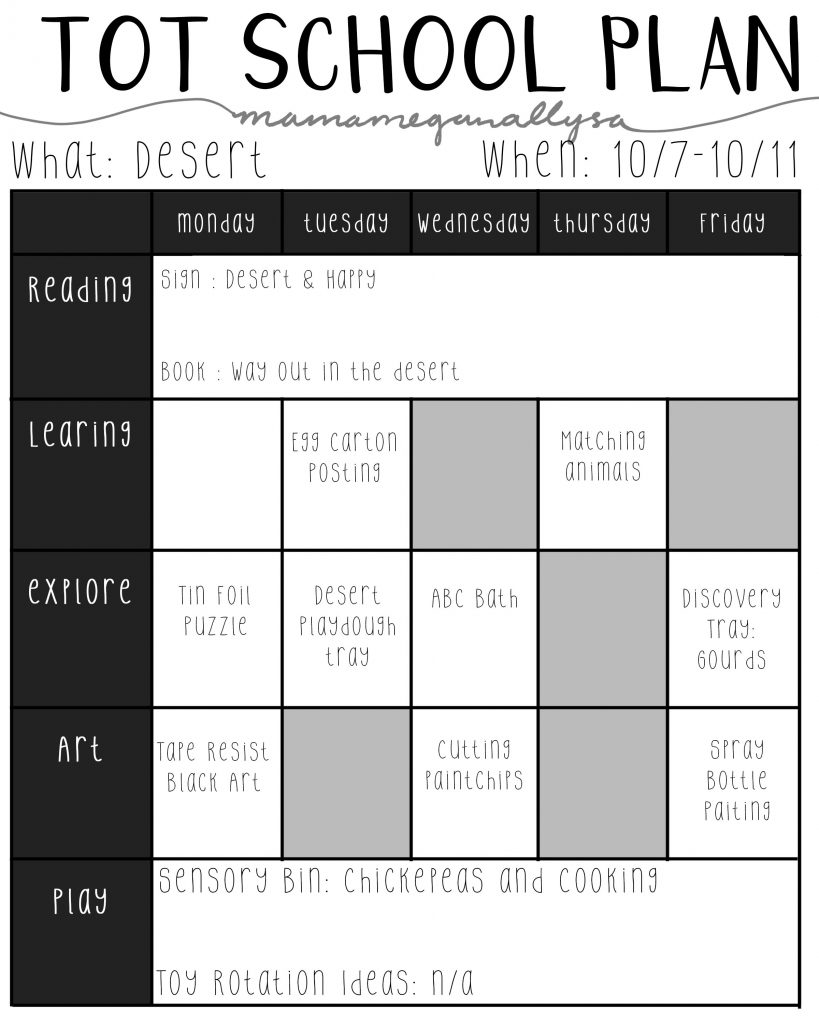 We are going to try out something new this month a pick up some themed books from the library. So you will see that I have a book picked for each week. These are just ideas for me to remember. Whether or not the library has that book on the shelf is a whole other thing!
The shape of the month : Triangle
She seems to really be enjoying learning the shapes and I love that because the shapes theme is one of my easiest to plan. You will notice that I repeat a lot of the ideas from shape to shape. I figure the new shape keeps it from getting boring for her and its easy for me!
Download our October Tot School plans so you can follow along too!
Halloween Tot school fun!
October Tot Schooling just wouldn't be complete without some Halloween activities! We are going to mostly be focusing on spiders, as that is something real world and tangible for her to understand.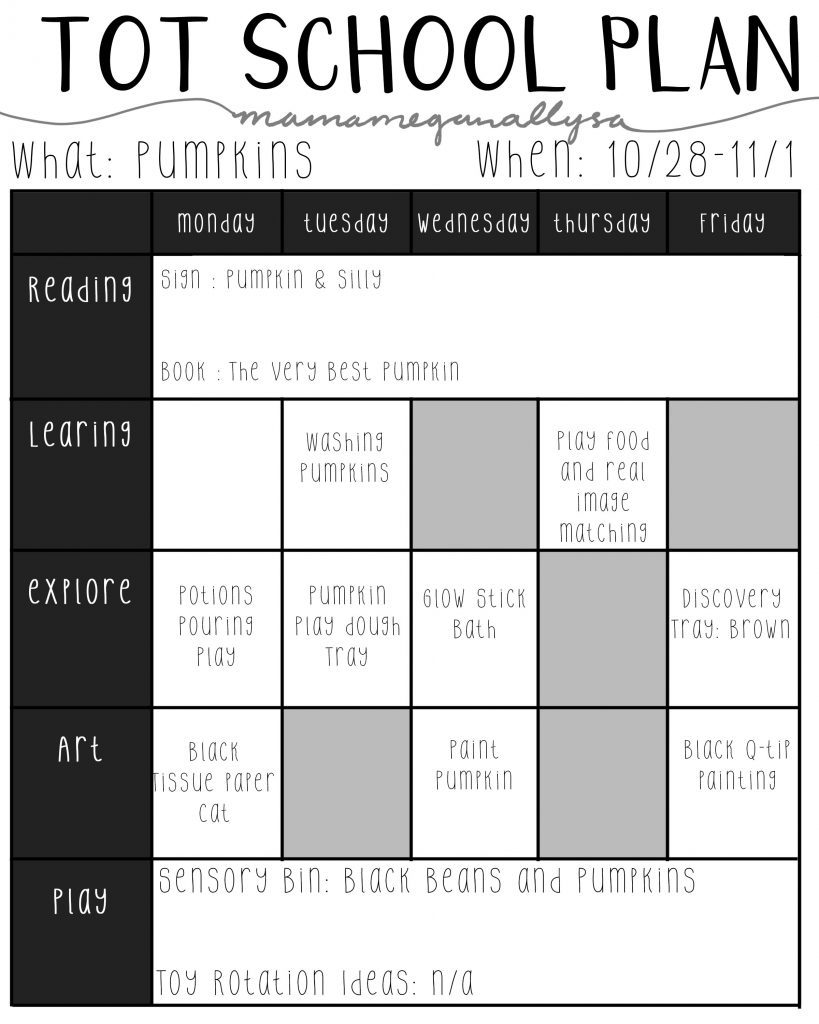 The way the weeks fell this month we have an extra week in our October tot school plans. I choose to just sorta blend our Halloween theme over with a dash more pumpkin for this week.
Holiday Excitement begins!
I am looking forward to the holiday season this year. Bitty is finally at an age that she is starting to really understand whats going on and she sees the wonder in so much. It's going to be a fun season! (if I can just keep the belly from slowing me down too much!)
If you join along for October tot school I would love to see your activities make sure and tag me on Instagram!
Free Editable Tot School Planner!
It's amazing how fast kids learn things. It's also amazing how differently they all learn. If you love the idea of tot school but your little isn't at the same stage as us, no worries! I have a free editable tot school planner for you to customize to suit whatever needs your little has! Download it today and start planning the tot school fun today!
Other Posts you may like