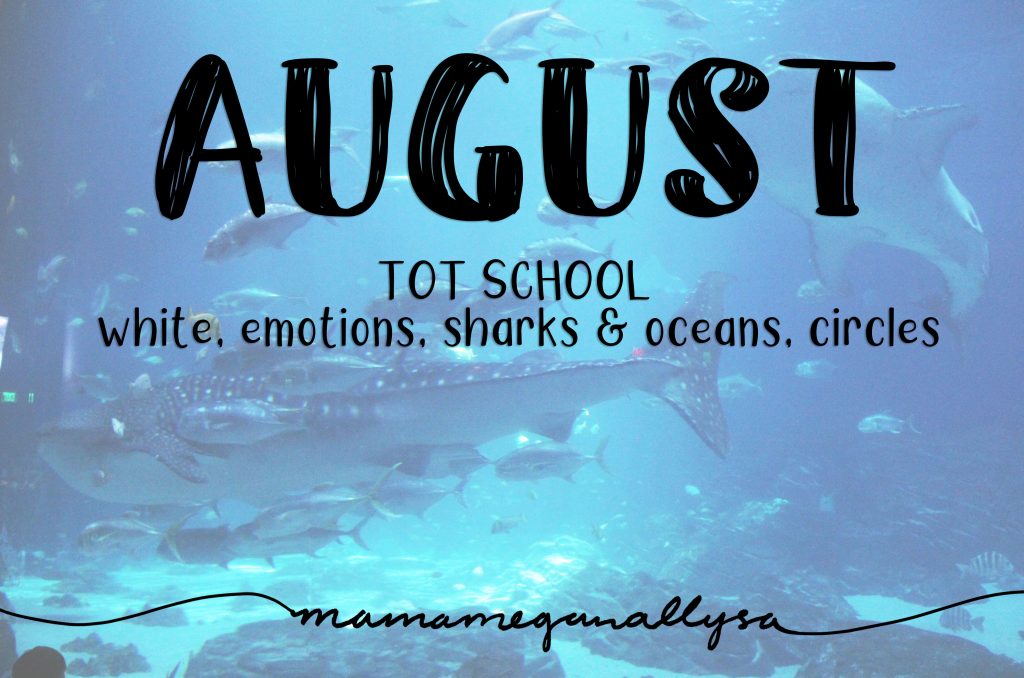 I have been loving the laid back summer break that we have had but I definitely want to try and get us back to at least some sort of rhythm. Our Summer Tot School plans are the way for me to keep us on task, at least a little and keep that TV off!
Color of the Month : White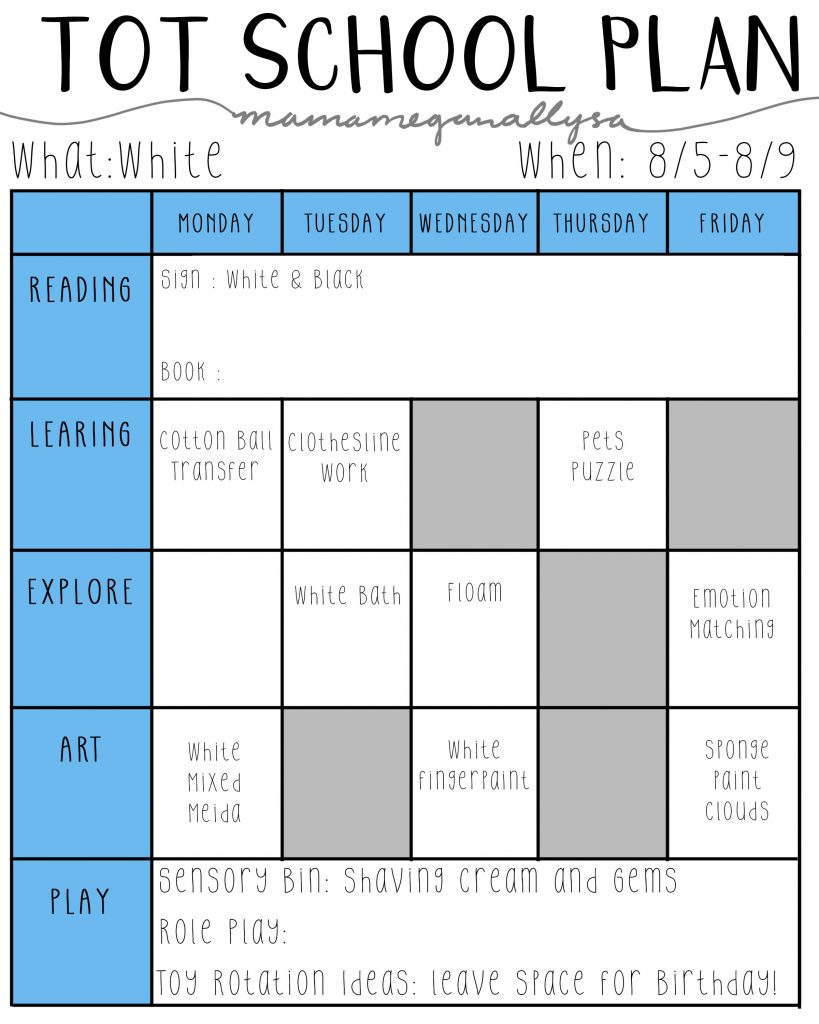 This month we are working with the color white. She already knows the sign for white but we will reinforce it and continue to work on all the color signs as well! Bitty's Birthday is on Wednesday, we don't have any BIG plans but we will be celebrating as a family and there will for sure be cupcakes! lol
If anyone has a favorite book that heavily features the color white, Let me know! I couldn't think of any books that we have that really talk about it or even just have a lot of white in them!
Toddler Emotions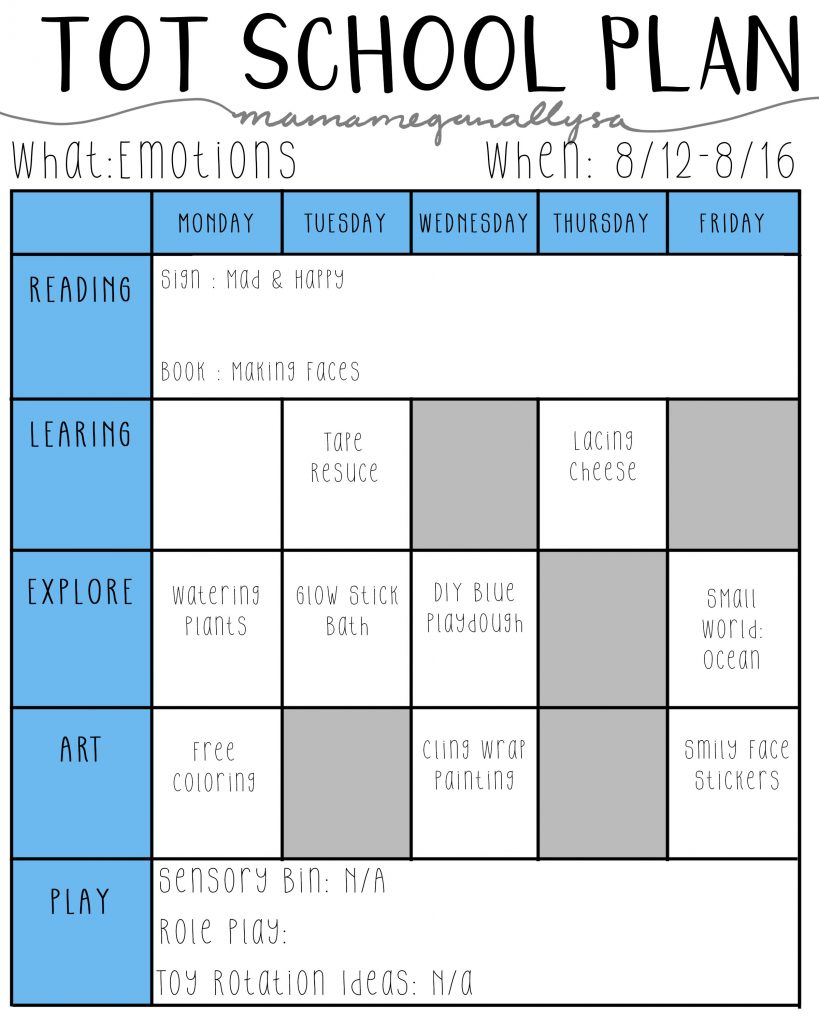 We will be at my parent's place for the week. (one last summer vacation hurrah!) You may notice some repeat activities from when we were on vacation in Alabama. I chose these activities because they are easy to do anywhere or I know that they have what I need to do it there!
I did end up picking the theme of emotions, as toddlers have BIG emotions and the sooner we can help her understand them the better off we all are. That said I am not sure how much we will focus on that as that is still a fairly vague concept for her. Just lots of talking about it and maybe we'll check out some new books about if from the library!
Habitat and Animal of the Month : Ocean & Sharks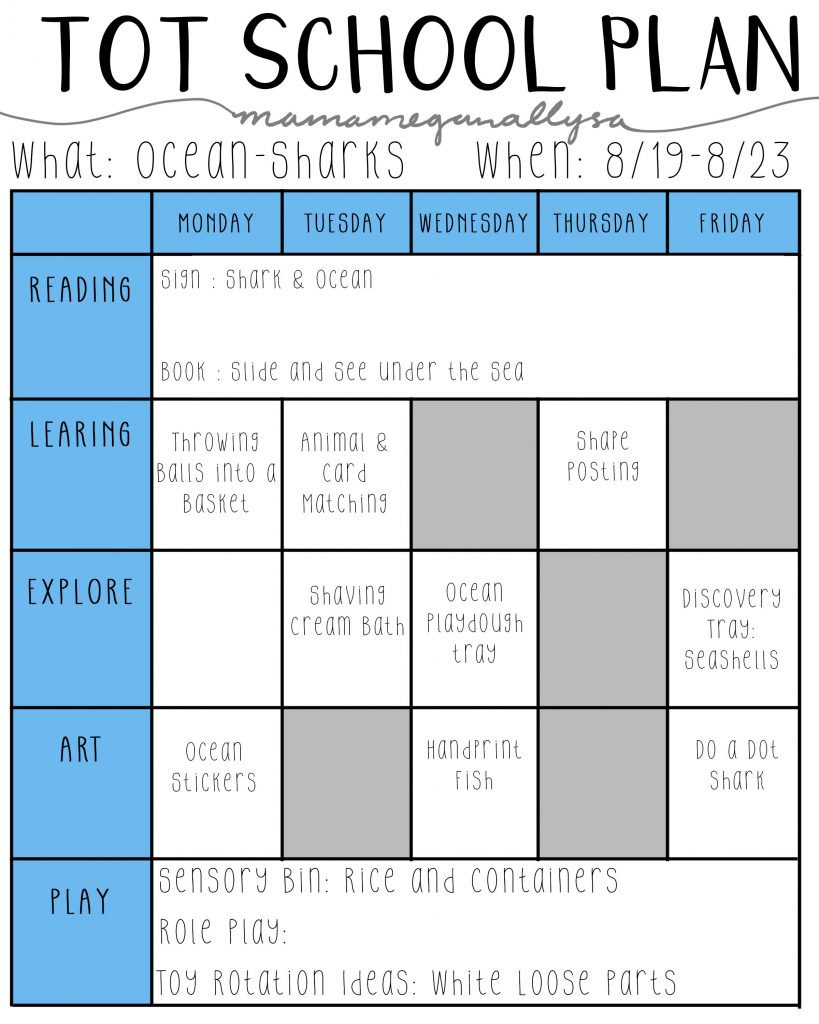 We needed to have an Ocean theme before the summer was over so here we are! Lots of water play and talk about sharks and other fish this week!
Time to start on shapes : Circles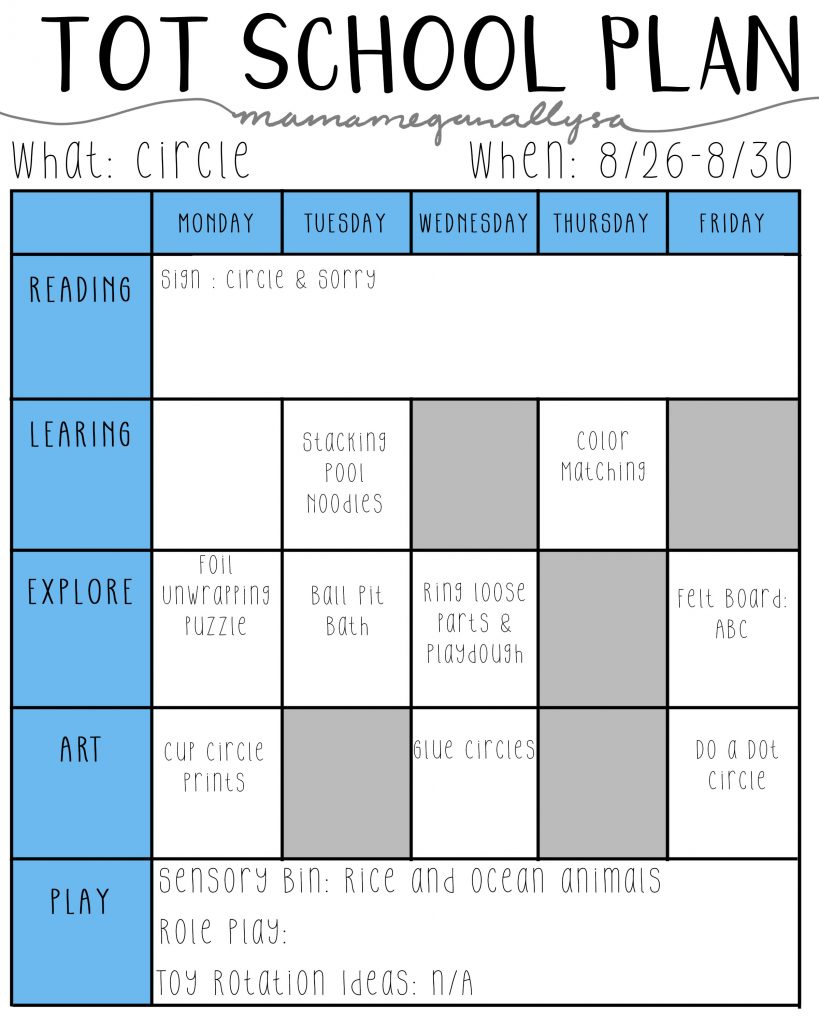 As Bitty will be 2 by the time we get to this week I think that it is time to start some more focus on shapes. She already knows star, of her own volition so it will be interesting to see how quickly she picks up on the other shapes when we really start to focus!

Again if you have any great recommendations on books about shapes I would love to hear them! Somehow we got this far along and we really don't have much about shapes!
Download the August 2019 Summer Tot School Plans
If you want to follow along with our plans above you can download them right here!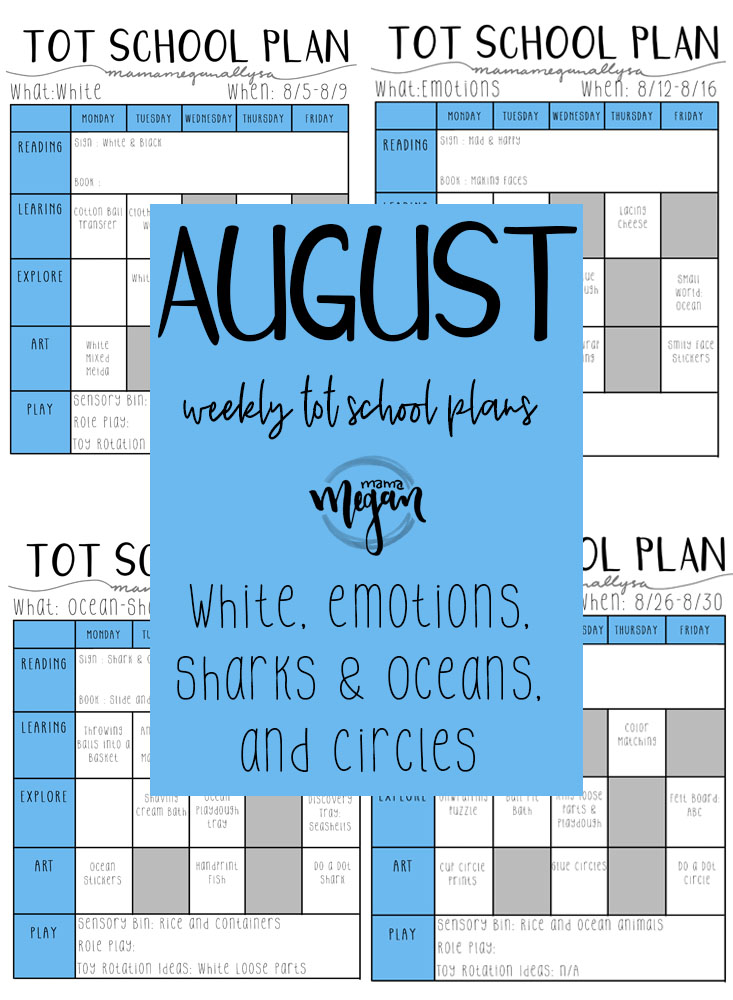 If you join in, make sure and tag me on Instagram! That is also where I share our tot school escapades in real-time so if you want to just watch and see how these activities work you are more than welcome to follow along with us that way too!
Free Blank Tot School Planner!
If you love the idea of tot school but are not at the same learning level as us, I have a free editable tot school planner! That way you can customize your week with learning fun that suits you and your littles! You can download it below and start customizing your tot school lesson plans today!
Other Posts you may like