This is for all my fellow planners out there. The people that can't leave things until the last minute and want plenty of time to research and make an educated purchase for their family. My 2019 Gift Guide covers some of our tried and true favorites as well as some much-desired gifts as well!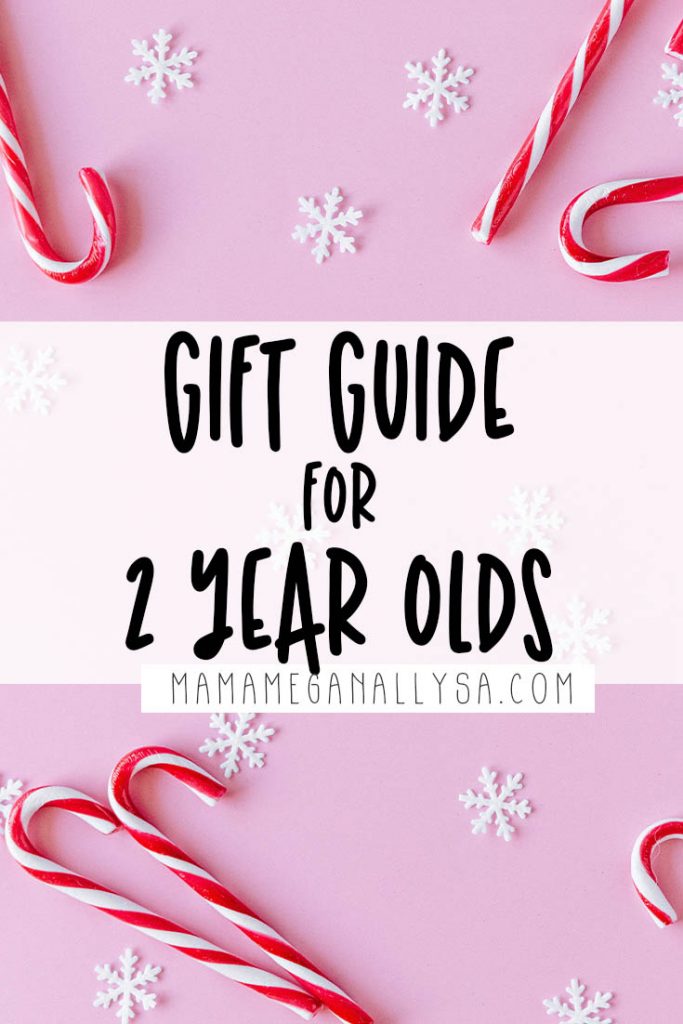 My 2 year old gift guide has gotten easier with multiple kids
When I originally created my 2 year old gift guide I was basing it off of general research and reviews. Now I can base my recommendations off real-world experience. These are the toys that my kids have loved and stood the test of time OR its the toys we didn't get a chance to get that I really think a toddler would LOVE!

Inevitably end up searching the internet to see if there are any new gems I may be missing or things that I want to pick up for us to grow into.
A little bit of everything to meet the needs of most any kid!
I created my 2 year old gift guide to cover all the basics I could think of for a toddler who spends the majority of their time at home. I am in no way suggesting you NEED all of the items I list below I am nearly listing our favorites or our wish list items. Hopefully, this sparks some ideas for your own 2 year old's wish list!
Looking for a different age?!
Disclamer
This post contains some affiliate links. As an Amazon Associate, I earn from qualifying purchases. I may receive a small commission from if you follow and decide to purchase. There would be no additional cost to you!
FREE PLAY TOYS
BUILDING
ROLE PLAY
STUFFED ANIMALS
GROSS MOTOR
2 year old gift guid NON TOY ideas
BOOKS
USBORNE BOOKS
I wanted to give our Usborne favorites a special section all to themselves for a couple of reasons.
They are without a doubt some of the most used books in the house and are well-loved by us all and without a doubt deserve a special shout out on the 2 year old gift guide!
DISCLAIMER – I am an Usborne consultant and If you choose to purchase anything through one of my links below know that I will make a small commission at NO cost to you and I thank you from the bottom of my heart for choosing to help support my family!
GAMES & PUZZLES
Art Supplies
Sensory Bin Stuff
2 Year Old Gift Guide for Every Toddler!
My 2 year old gift guide is something that I have been building for a while and there has been lots of talk among the mom community as we gear up for the holiday season. I wanted a place that I could send them with some of our favorite gift ideas, because as a mom sometimes it's just easier to have things handed to you instead of doing all the leg work yourself!

Let me know if you can think of any other things that you consider must-haves for your toddlers I would love to get this list rounded out even more!
Other Posts you may like