The holiday season seems like it is on everyone's mind, myself included. Here is my 1 year old gift guide for the Holiday 2022 season. This guide is geared toward brand-new 1 year olds.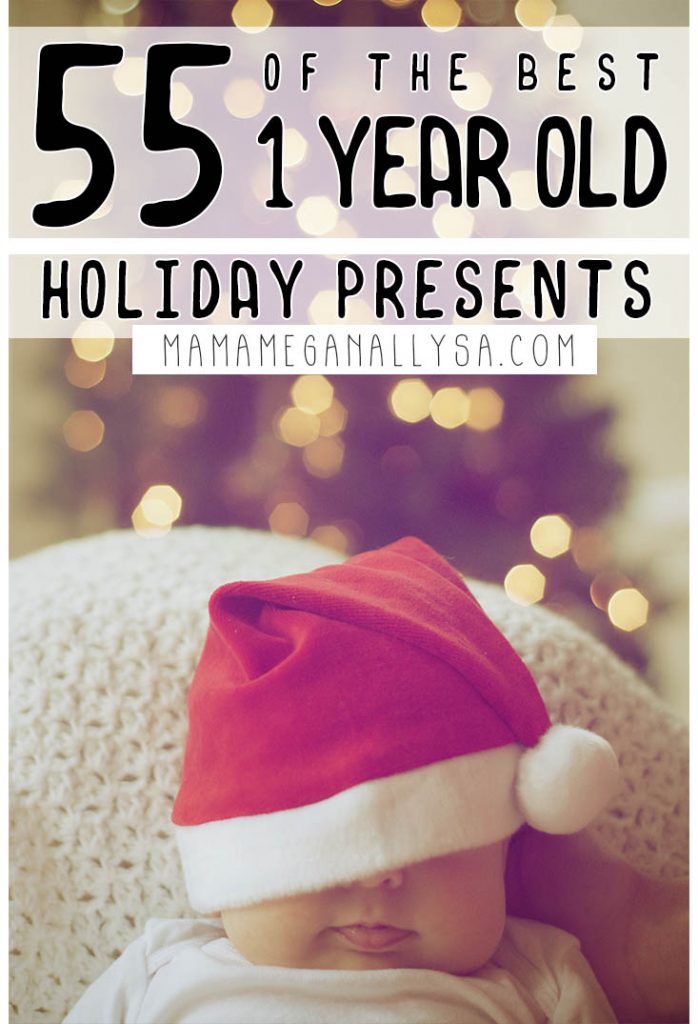 My 1-year-old gift guide was actually fairly easy to compile!
Shopping for kid number two is a little different than your first. Most of the things you NEED you probably still have, not to mention lots of stuff you probably don't NEED…

For the 1 year old gift guide, I took the opportunity to alter our baby/ young toddler toy selection. When Bitty was this age I was JUST starting to figure out how to implement more Montessori in our home. I have since learned a lot more and I am hoping to use that knowledge to select toys and items that are simpler and offer just the right kind of challenges!
I created my 1 year old gift guide to cover all the basics I could think of for a young toddler who spends the majority of their time at home. I am in no way suggesting you NEED all of the items I list below I am nearly listing our personal favorites that have stood the test of time or our wish list items. Hopefully, this sparks some ideas for your own 1 year old's wish list!
Looking for a different Age?
This post contains some affiliate links. As an Amazon Associate, I earn from qualifying purchases. I may receive a small commission from if you follow and decide to purchase. There would be no additional cost to you!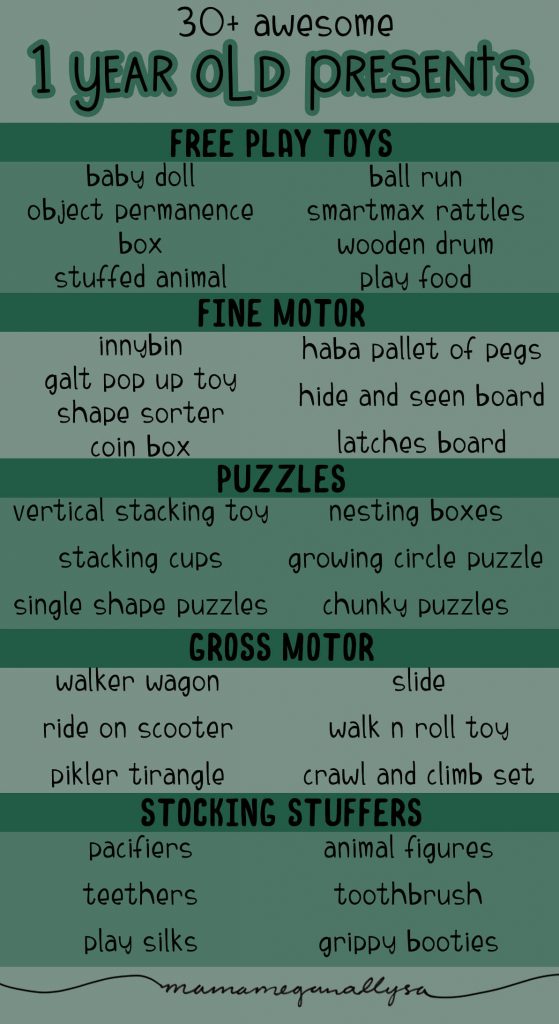 FREE PLAY TOYS
FINE MOTOR & PUZZLES
GROSS MOTOR
Stocking Stuffers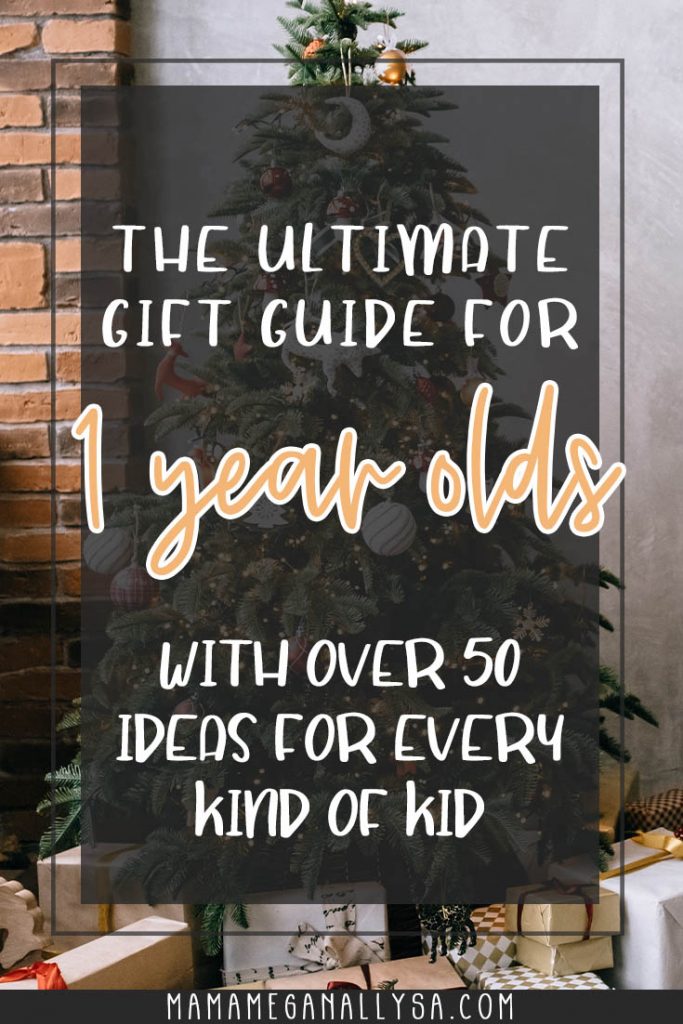 SENSORY & ART
PRACTICAL LIFE
BOOKS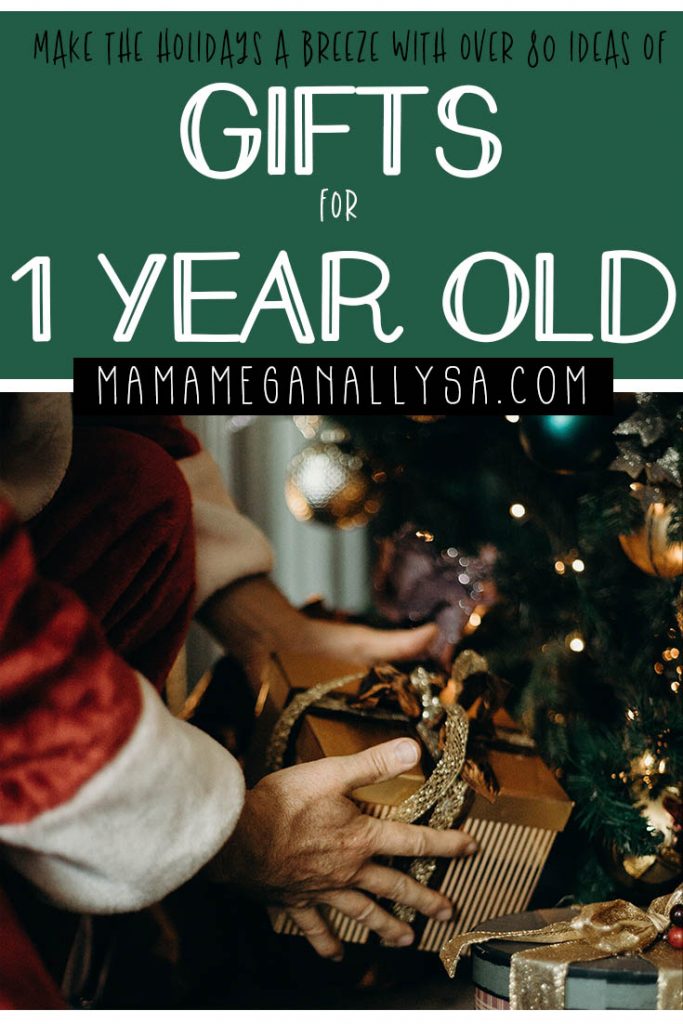 Other Posts You May Like