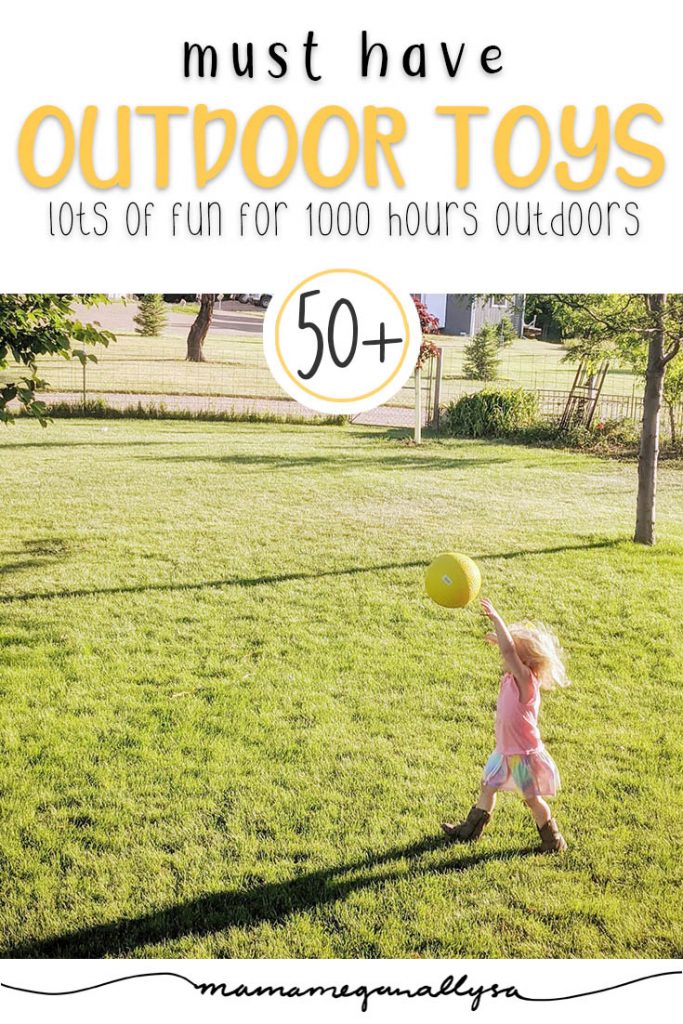 This summer I want to spend as much time as possible outside and I scoured the internet for some summer must haves to make sure we weren't missing any opportunities for fun!
All the Toddler Summer Must Haves that you could need for an AMAZING summer
My toddler summer must haves are geared towards the toddler/preschool crowd as I feel these are the kids that need a little more inspiration to play! Older kids would definitely get a lot of use out of a lot of the items that I found too but keep that in mind!
I am in no way suggesting you NEED all of the items that list below I am merely listing some of our personal favorites or things that I am considering picking up to add to our summer fun! Hopefully, this sparks some ideas for your family!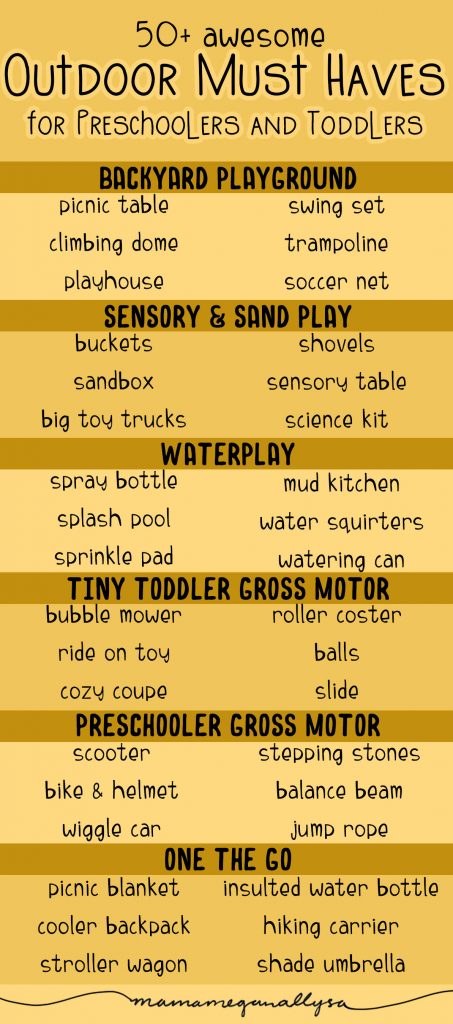 This post contains some affiliate links. As an Amazon Associate, I earn from qualifying purchases. I may receive a small commission from if you follow and decide to purchase. There would be no additional cost to you!
BACKYARD PLAYGROUND
A lot of outdoor must haves for kids are massive! I am well aware. You will want to pick and choose what you have space for in your yard and what your kids get the most use out of but all of these toddler summer must haves are bound to keep a kid busy!
SENSORY & SAND PLAY
A lot of these items sorta feel like the OG toddler summer must haves and there is a reason for that! Endless hours of fun!
CREATIVE PLAY
Don't be afraid to bring your arts and craft supplies outside! Getting creative outside lends itself to bigger bolder messier art and that can be so much fun!
WATER PLAY
If your kids are like mine then the way to their heart is to add water. They don't care how or even really how much just access to water and they are happy!
honorable mentions to water balloons, super fun and kids love them but my crew is too little
TINNY TODDLER GROSS MOTOR
My Beanie baby will be 15-19 months this season and is a super confidant walker, that said her needs in gross motor are vastly different than a preschooler so her tiny toddler summer must haves for gross motor focus more on riding on than running.
PRESCHOOLER GROSS MOTOR
Bitty will be turning 4 at the end of the summer and her big deal this summer is learning to ride a big girl bike. Your older toddler summer must-haves for gross motor will likely be based around burning some of that energy and allowing them some freedom!
WEARING
While I am all for kids running naked through the sprinkler in the backyard, there are times and activities that call for a little more protection or coverage
ON THE GO
While we plan on spending most of our time at home occasionally we will be heading out and there are a few toddler summer must haves that we will be taking with us!
Toddler Summer Must Haves for 1000 Hours Outside!
I have grand dreams of hitting the 1000 hours outside challange with my girls this year and I will be honest so far we arent doing great…I'm hoping for long days outdoors as much as possible this summer with early mornings in the garden water play all day and campfires at night. These Summer must haves I hope will help keep everyone happy and active while we are outdoors!
What are your Summer must haves? Anything that I am forgetting that your kids LOVE!? Share it down below!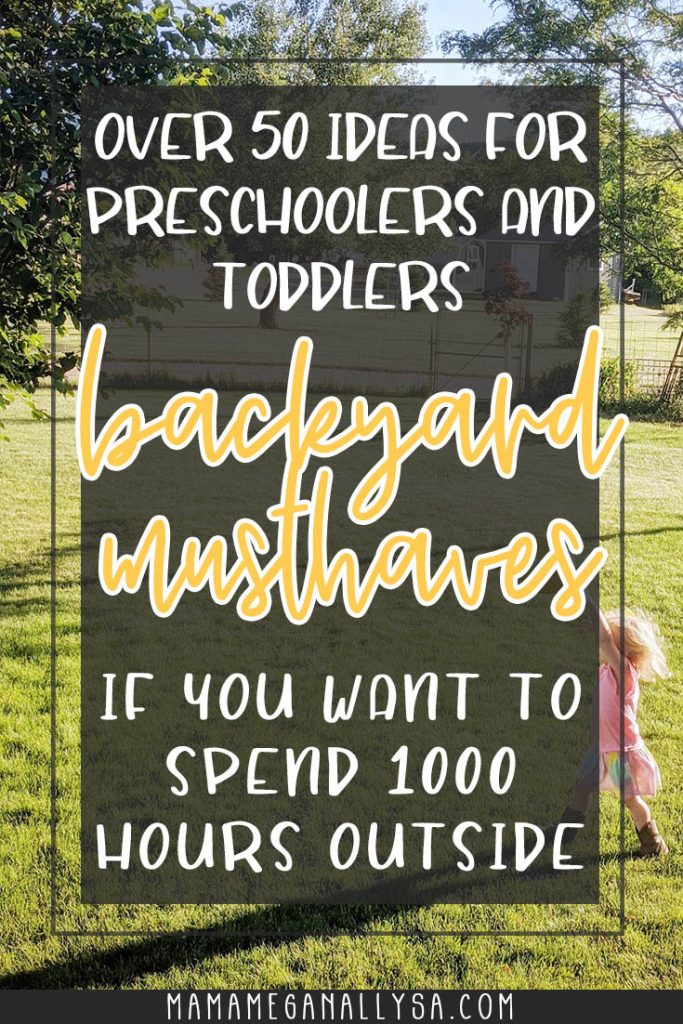 If you want to keep up with our 1000 hours outside and keep me accountable with the tracking…follow me on Instagram where I am sure I will be sharing!
Other Posts you may like