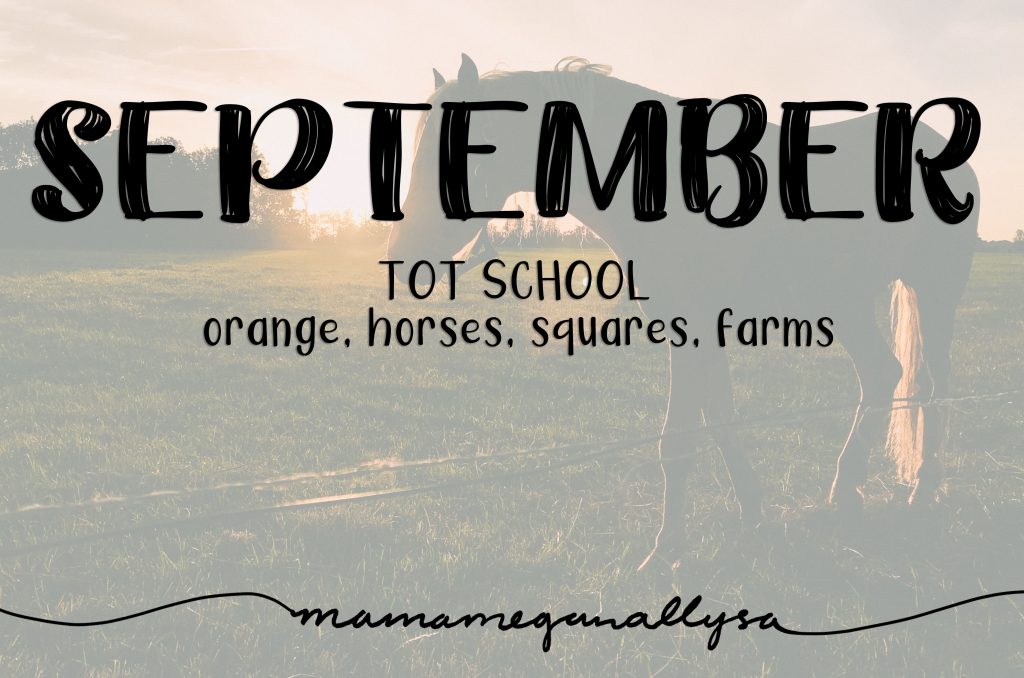 With September I can deny it no longer summer is nearly over. For our September Tot school, we will be learning the color orange and dealing a lot with farm time!
We have LOVED learning ASL to communicate with our toddler…but…
We have reached the point where most of the "basic" baby signs we have learned. With the advent of Bitty talking more she has started to drop some of her signs. I am determined to keep up as many signs as we can for as long as we can.
Does anyone have any advice on how to encourage signing after a toddler starts talking?! From here we will be adding more conversational words, like locations and requests as well as more foods and clothes. If you have any experience please comment down below I would love some ideas to keep it in our lives.
August Tot School : Orange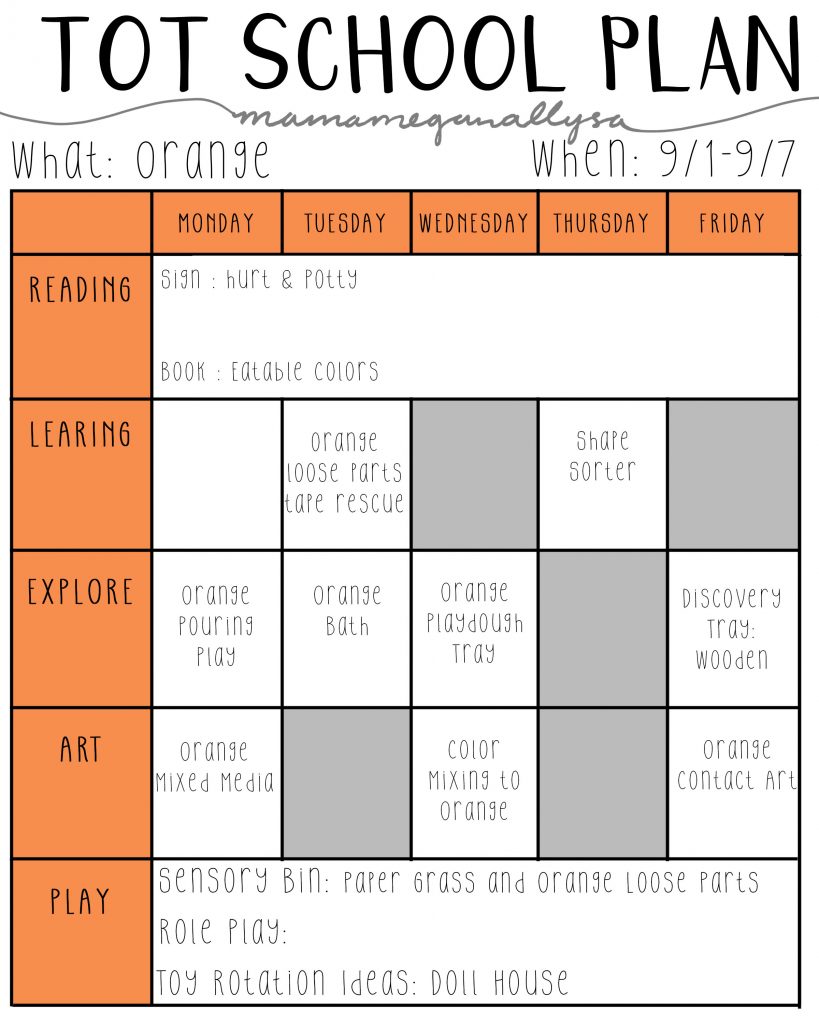 Orange was actually one of the first colors that Bitty was able to correctly identify. So this months color study is more just to give us something to do. She already knows the sign very well so we aren't even going to cover it.
August Tot School : Horses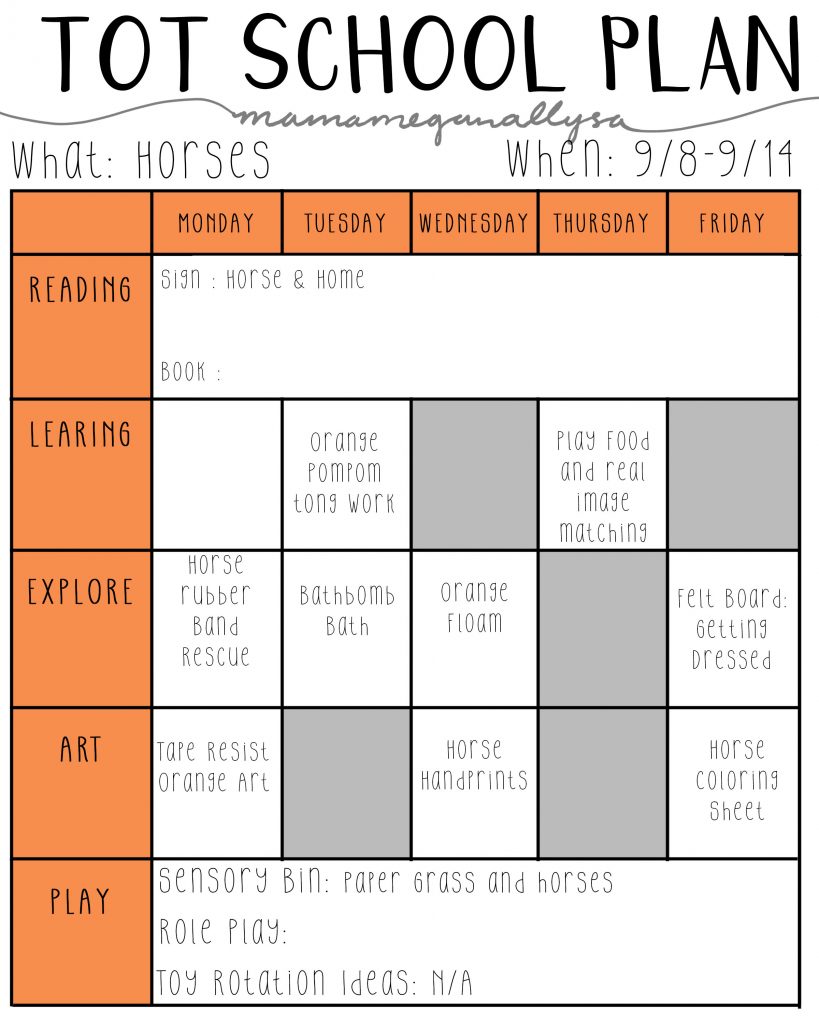 Bitty is not the first toddler to have obsessions and she won't be the last and I am sure that horses won't be HER last obsession. With that said she LOVES horses so we are spending a week talking all about horses. What's your favorite storybook about horses? We have yet to find one we love…
August Tot School : Squares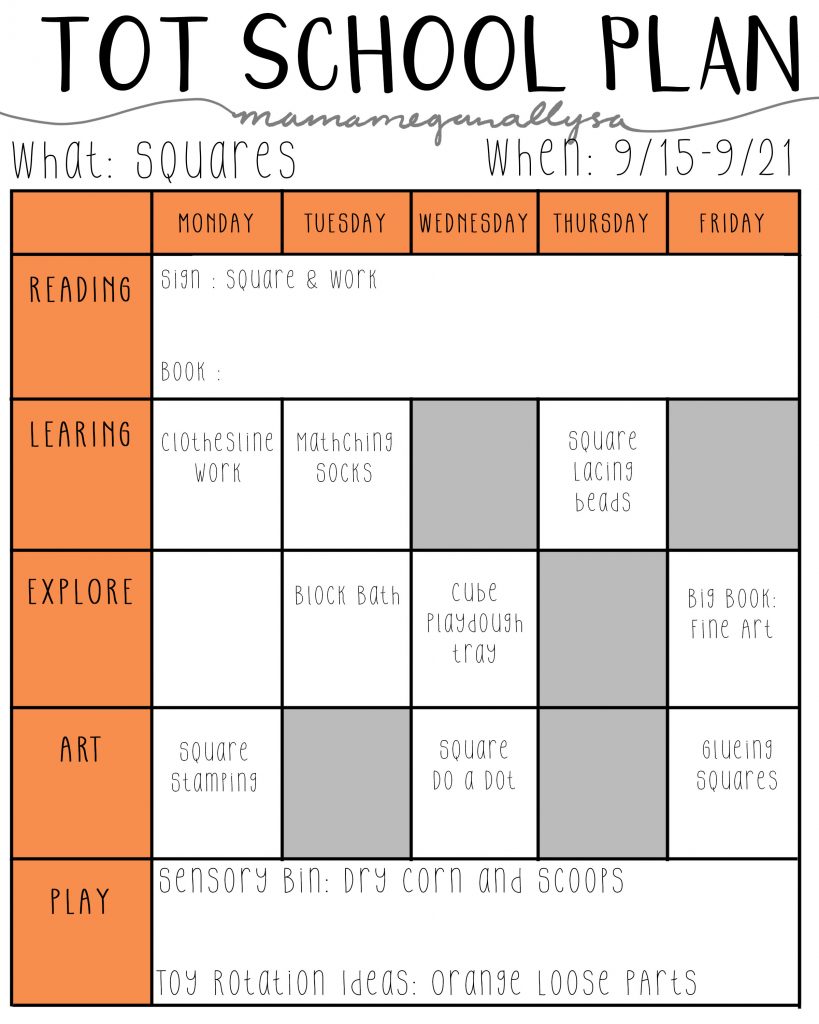 We are shifting from circles to squares for our shape this month. I don't focus too much on the shapes just yet. This is more of an introduction to the shape than a real unit on it.
August Tot School : Farms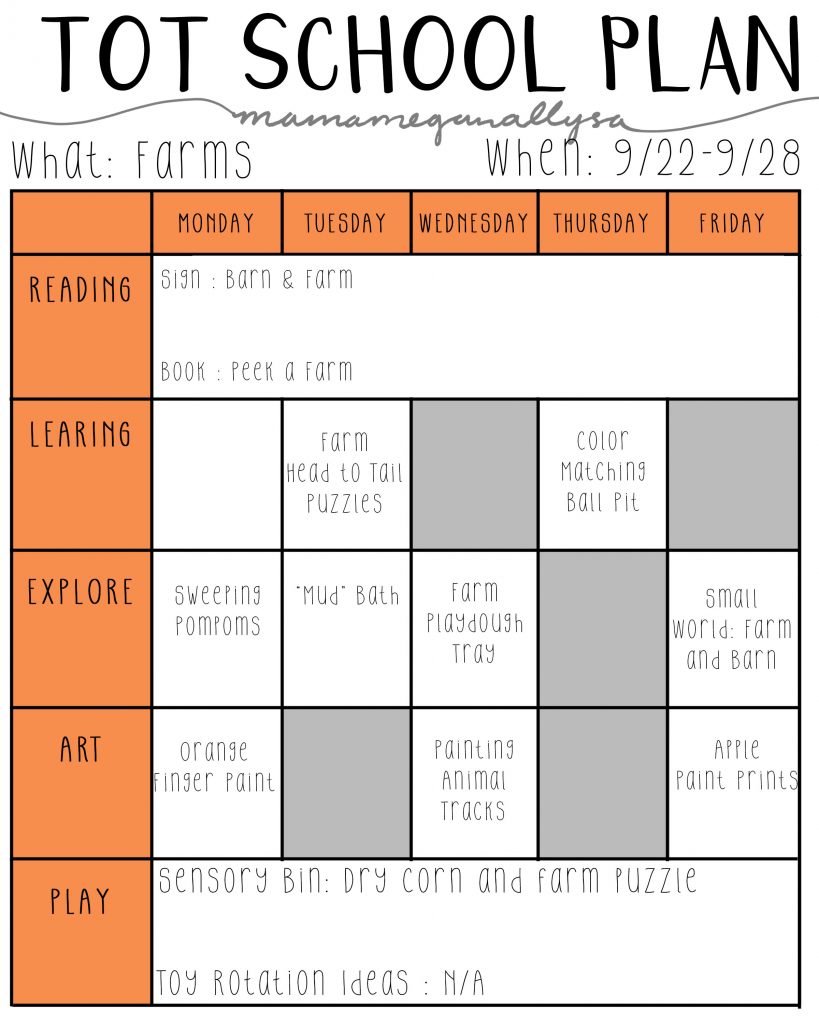 It felt wrong to cover horses and not do farms as well, so we are doing both. We will also be talking about apples and how they grow on trees. One of her favorite books right now is Tap the magic tree and the tree grows apples in that book so we are going to expand on that just a little bit too!
Getting Back into the Groove and thinking ahead!
I am looking forward to getting a little more focused on our September tot school. Now that Bitty is getting older she is getting a little more interested in the activities I set up. This month is still fairly low key but I reserve the right to add more as she seems ready for it and as I have the time to add more! lol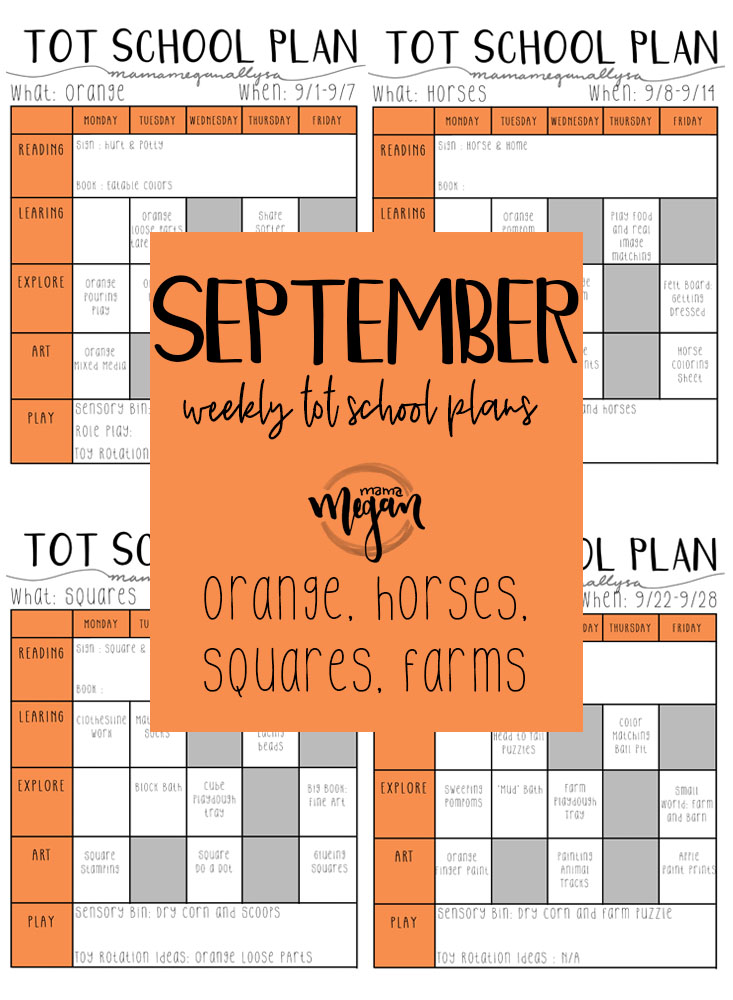 Download our tot school plans so you can easily follow along here.
If you join us for September tot school make sure and tag me on Instagram! That is also where I share our tot school escapades in real-time so if you want to just watch and see how these activities work your more than welcome to follow along with them that way too!
Free Blank Editable Tot School Planner!
If you love the idea of tot school but your little isn't at the same stage as us, I have a free editable tot school planner! That way you can customize your week with learning fun that suits you and your littles! You can download it below and start customizing your tot school lesson plans today!
Other posts you may like