I have really enjoyed doing our tot school plans over the last year and I wanted to take a second to update our plans for our 2020 tot school themes!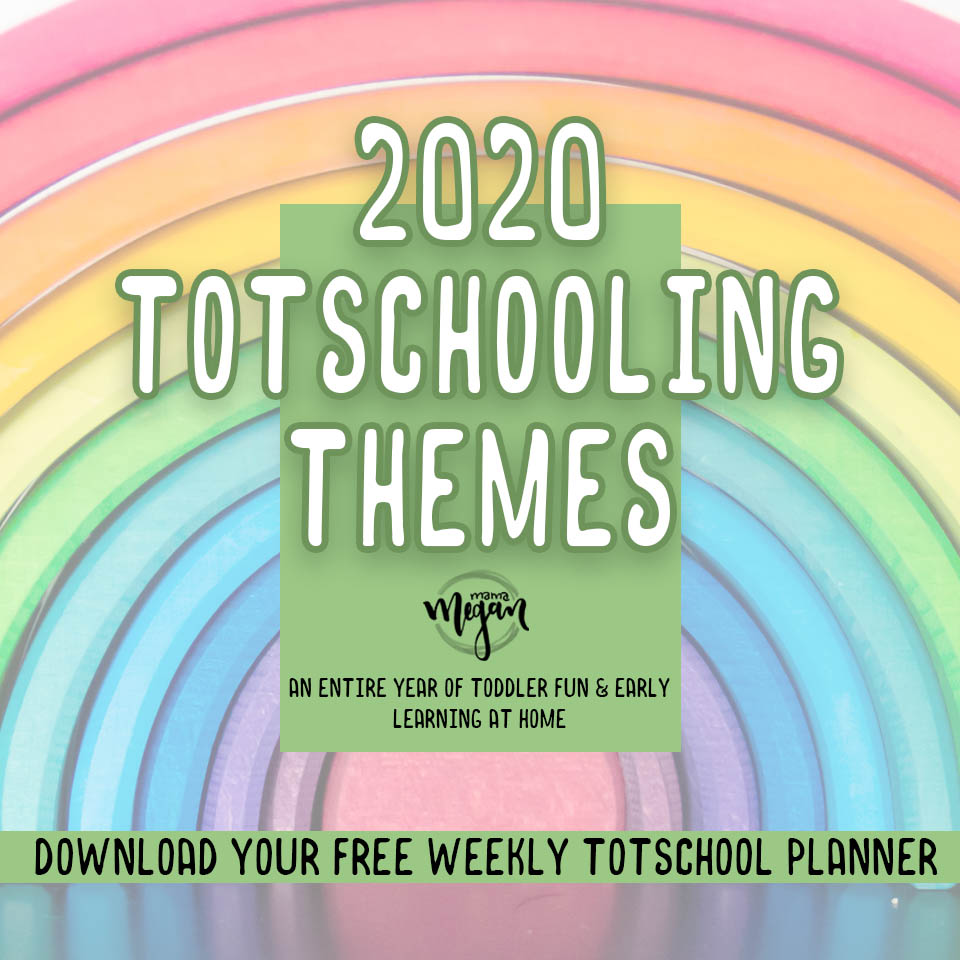 2020 Tot School Monthly Focuses
Many of the themes are repeats from last year but this year each month will have some focuses. We will be keeping our monthly color and shapes will continue to be talked about. The biggest change is that we will be adding in letters!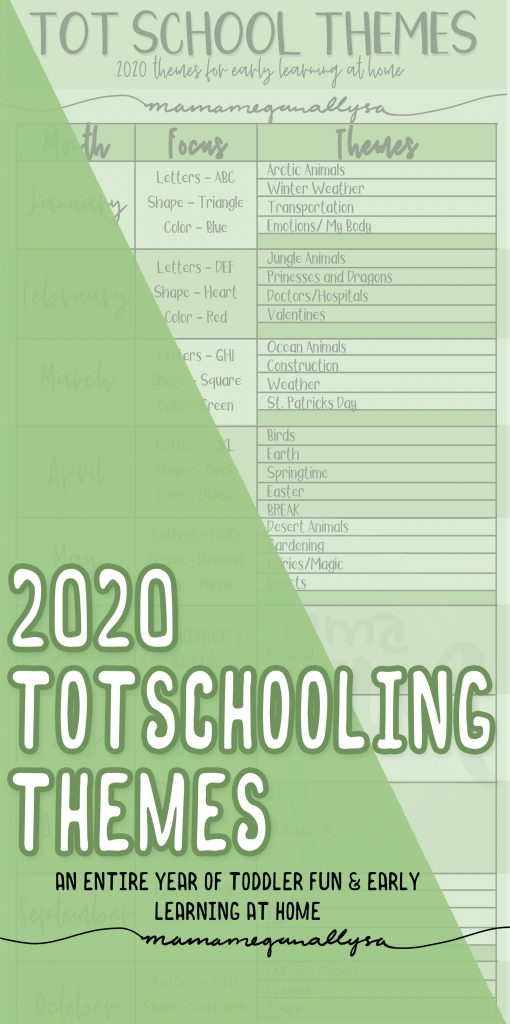 I know most people plan out their homeschool/tot school themes in the fall, but for us its easier to start in January and work through the calendar year. At least for now.
Child-led learning and flexibility are key to keeping tot school fun!
Naturally, our 2020 tot school themes are more of a rough idea of the things we want to talk about. Nothing is set in stone and if Bitty suddenly develops a massive interest in something we will rearrange or omit something to make room for it! I want to do as much of our Tot schooling child-led as possible!
2020 Tot School Calendar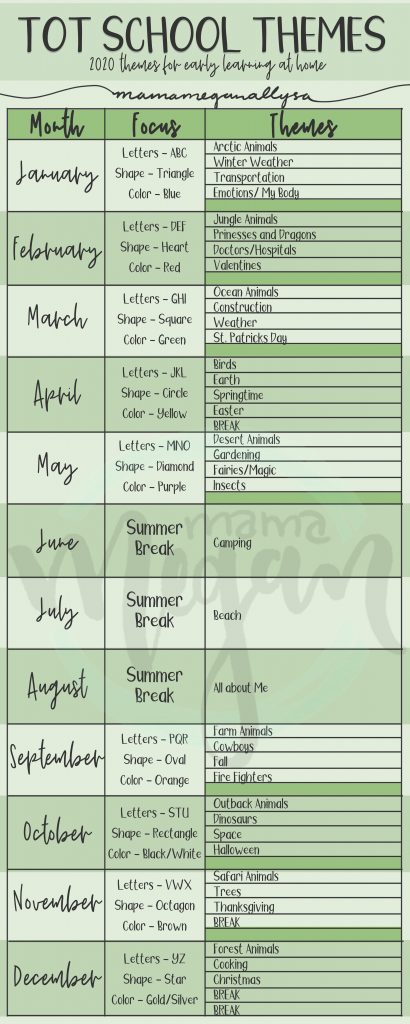 I hope that this is helpful for you planning out your tot school themes. Obviously, this calendar is set up for 2020 but you could very easily pull themes here and plug them into any year!
FREE EDITABLE TOT SCHOOL PLANNER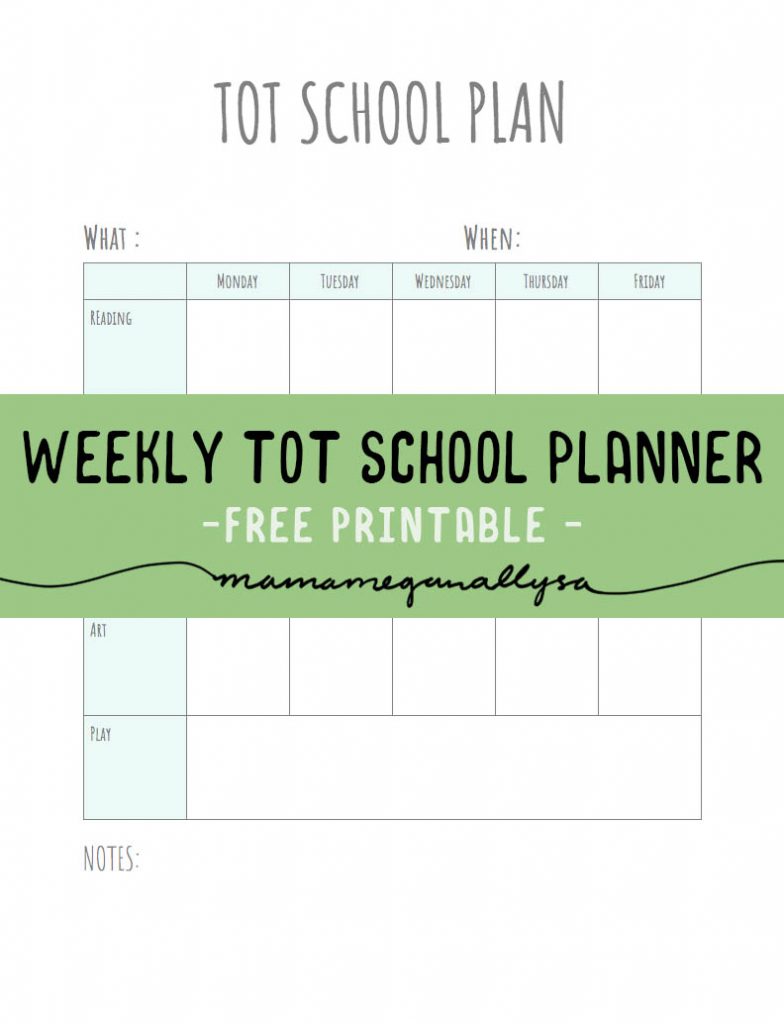 If you are ready to really get down to business and get some planning done I have just the thing for you! a free editable planner for weekly tot school plans! Just enter your email down below and the document will be sent to your inbox easy peasy! You can also check back here monthly to see what our weekly plans end up being!
Follow along for great ideas and behind the scenes
If you're looking for ideas for tot school fun make sure and follow my Pinterest. I post craft ideas, fine motor activities and so much more!
Maybe you're more interested in seeing how these activities work or what the projects look like when they're done. Well then my Instagram is a great place to follow along. I try and show what our tot school REALLY looks like, not the picture-perfect world of Pinterest, but the reality of early learning and toddler fun.
Other Posts you may like