You've all heard the phrase the days are long but the years are short. Do a yearly birthday interview with your kids to capture just a tiny bit of who they are and save those precious little moments for years!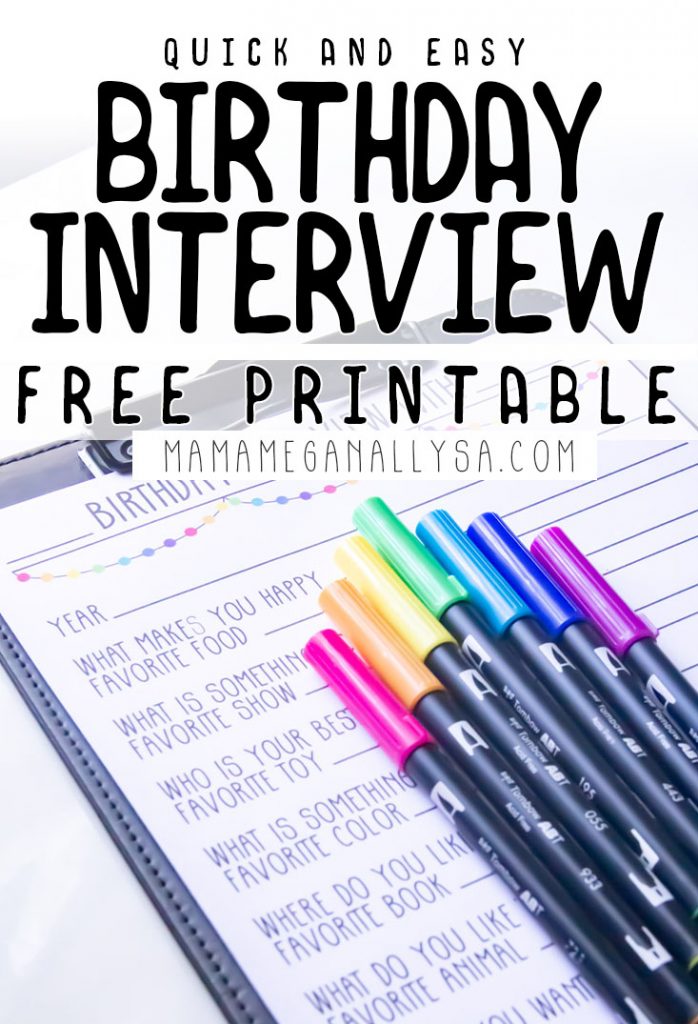 I am a memory keeper by nature and have been for as long as I can remember, so this birthday interview is a great way to remember the little things that don't document well any other way It's also a great little insight into their brains which is always fun!
Check out down below where I have a free printable birthday interview that's easily customizable to whatever age your kid is!
When should you start doing a Birthday Interview?!
Three is a great age to start with a birthday interview because you might actually get some honest answers versus just repeating what you say or saying the first thing that comes to their mind.
That said you might want to give the birthday interview two or three times spread out over a few days to get truly honest answers, or have them fill out one with their off-the-cuff answers and then you fill out one where you know the actual answers.
For example Bitty told me that her favorite animal is zebras and she's sticking to it but prior to asking her what her favorite animal was I don't think she's ever even mentioned a zebra before… So I'll fill out her interview with zebras but then probably fill out my own version that lists humpback whales & horses.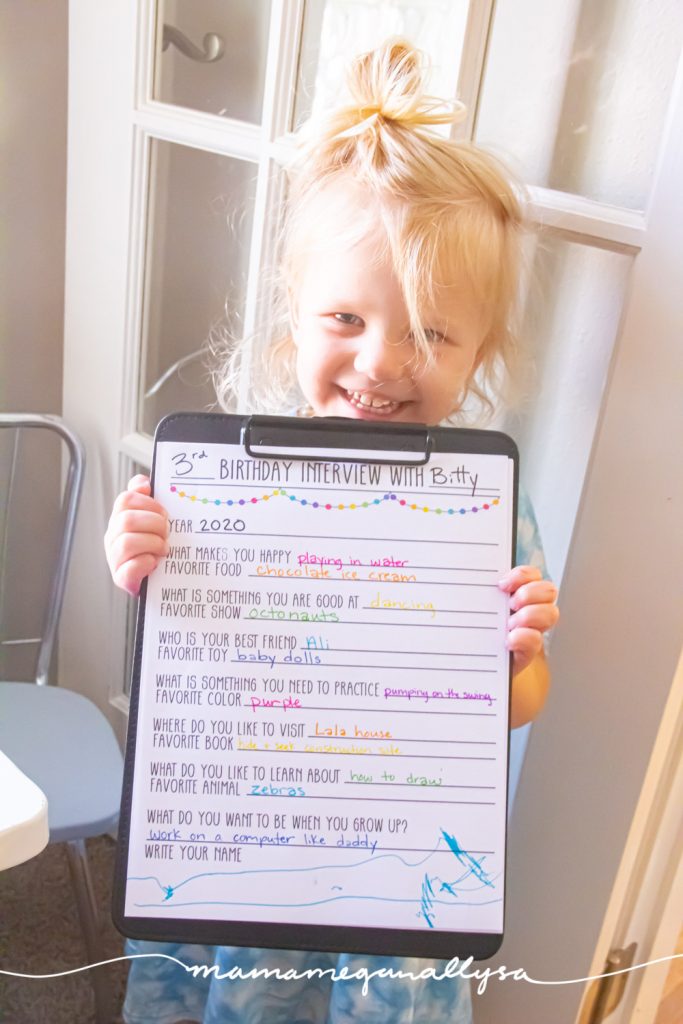 Save everyone's sanity and keep your birthday interview simple
I wanted to keep our birthday interview kind of short sweet and simple because at 3 she can't fill it in herself, so I have to quiz her and I knew she'd lose interest if I had too many questions.
You could always add more questions as your kid gets older and eventually they will be able to fill it in themselves which then you're going to get real good honest answers!
If you want you could guide them by giving them some options if they're not coming up with anything that makes sense. But I don't know I kind of like the off the cuff answers it's that whole 'kids say the darndest thing'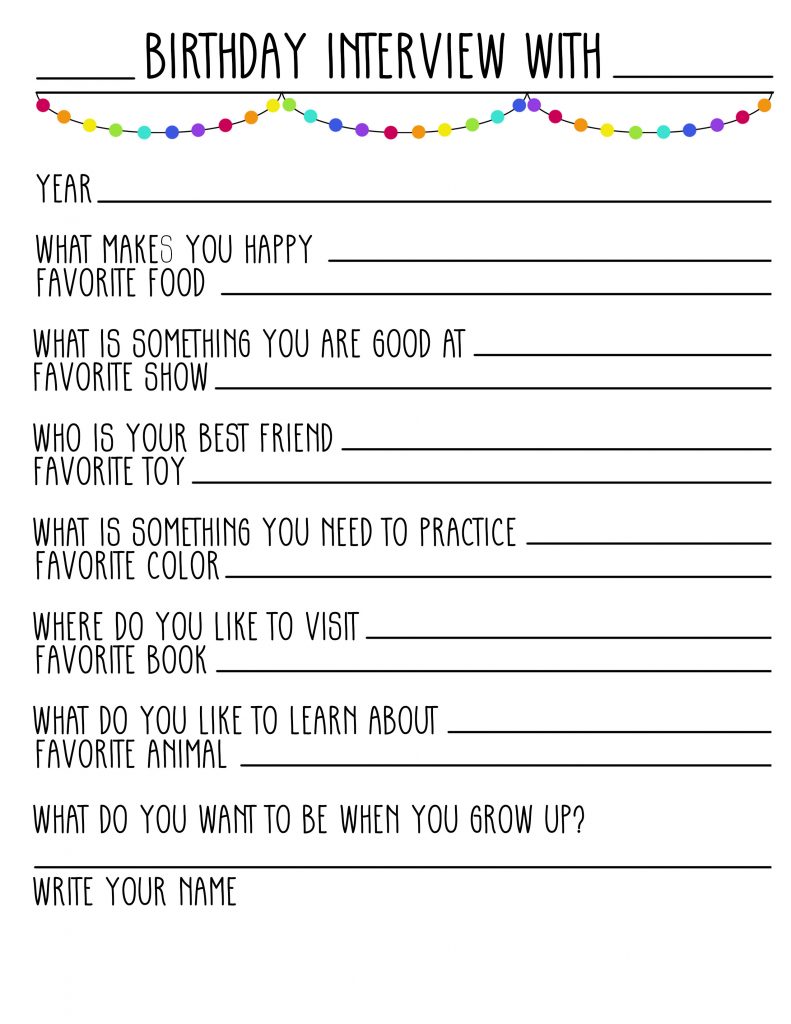 Download my free printable for you to make your next birthday interview quick and easy!
A 3-year-old's Birthday Interview
Overall I would say that Bitty did a fairly good job of answering my questions truthfully. Not that she would lie so much as just resort to the first thing she could see or think of instead of actually thinking about it. I didn't have to guide her but I did try re asking her again a day later to see if she changed her mind on any of the ones that just felt too random.
I think my favorite part is where she will write her name, and lets be honest right now a big long line across the paper is all I'm gunna get. I think it will be so fun to watch her penmanship grow and evolve as she gets older!
Documenting growth and change is one of my favorite parts of being a parent
Just like you document their first day of school pictures or their growth on the door frame I feel like a birthday interview with such a great way to remember the little things about who they were and what they were into each year!
Make sure and download my free birthday interview printable so that you can use it for your kid's next birthday and capture some of those little memories that get lost in the shuffle of everyday life!
What special ways do you celebrate birthdays in your home? A Birthday Interview is a new tradition for us but I look forward to doing this every year for sure! You can always share your thoughts below or message me on Instagram!
Other Posts You May like