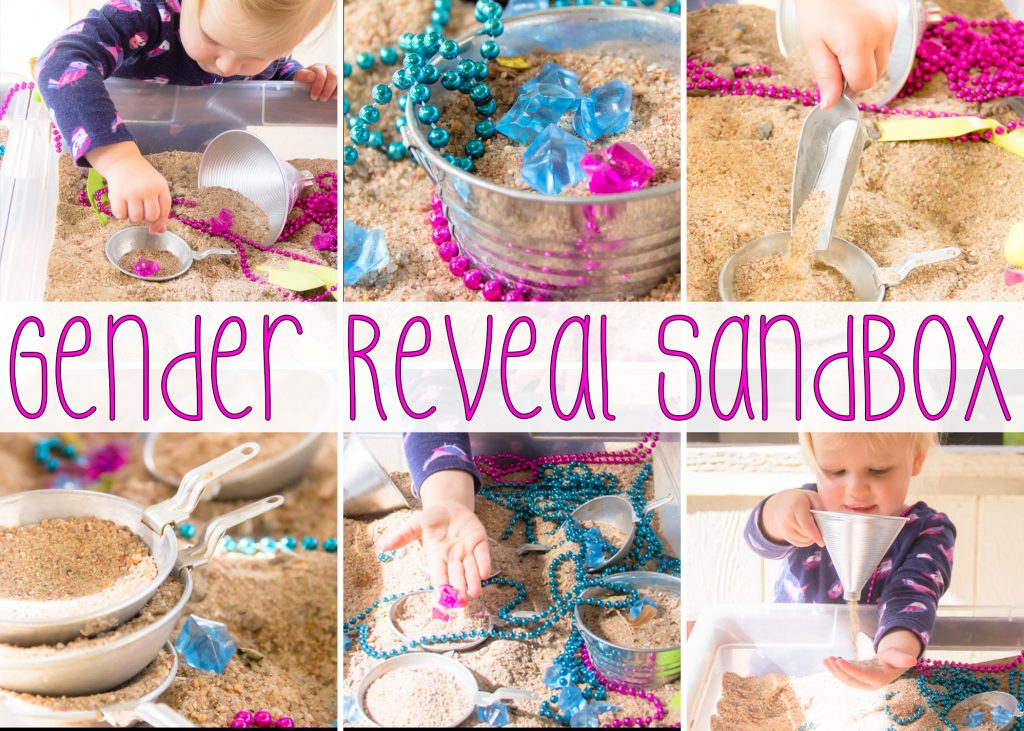 If you saw my post from earlier this week you will have noticed that I made a sensory bin set up for our gender reveal party. I wanted there to be something fun for any littles that came and this gender revel sensory bin was just the ticket!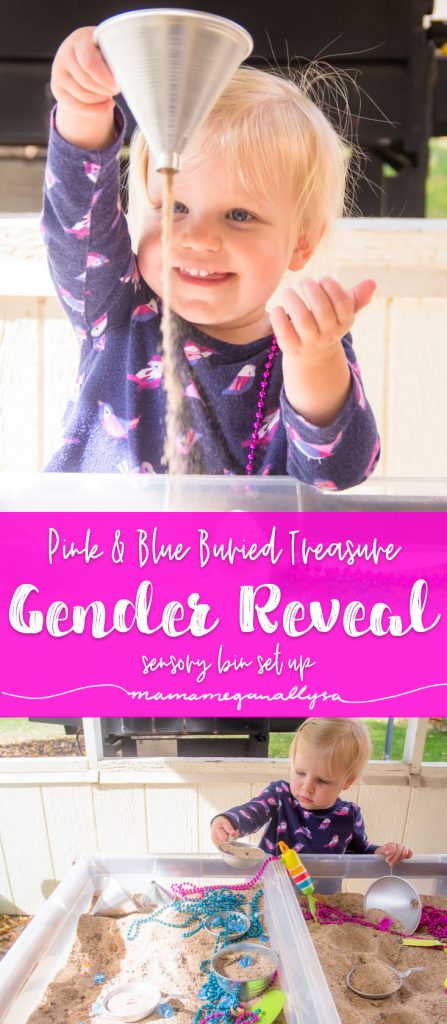 Gender Reveal Sensory Bin Supplies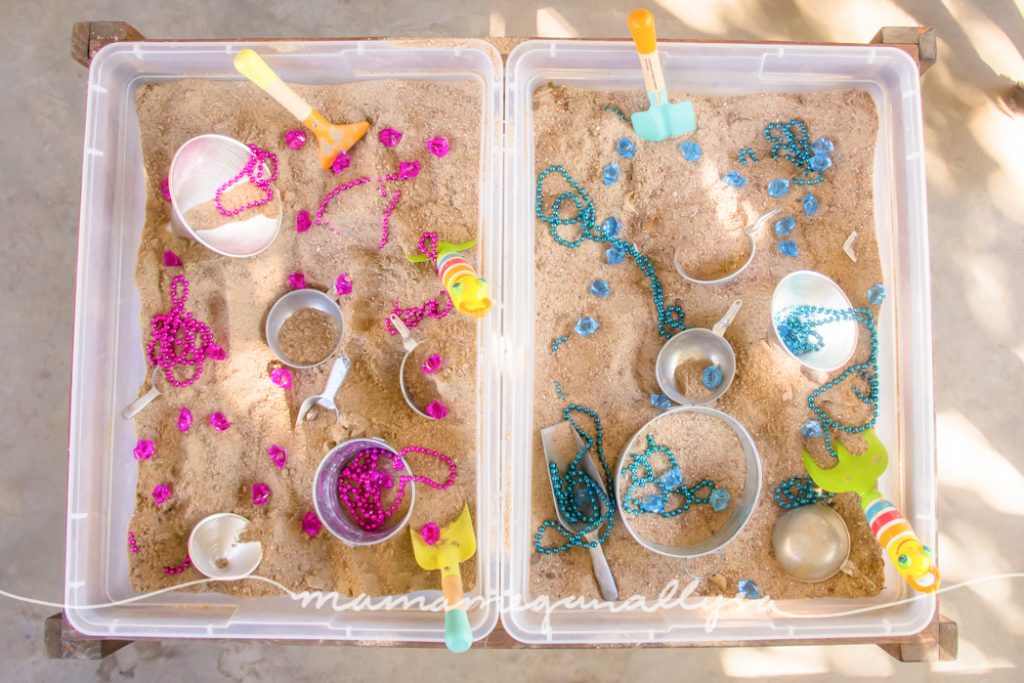 This post contains some affiliate links. As an Amazon Associate, I earn from qualifying purchases. I may receive a small commission from if you follow and decide to purchase. There would be no additional cost to you!
Sand : a Classic Favorite Sensory Filler
This is not my most creative sensory filler moment, but sand is a favorite for a reason. Kids love to dig sift and pour the stuff. I knew I wanted my "treasures" to be the focal point so play sand was a natural choice! (not to mention that you can get a huge bag at your hardware store for next to nothing)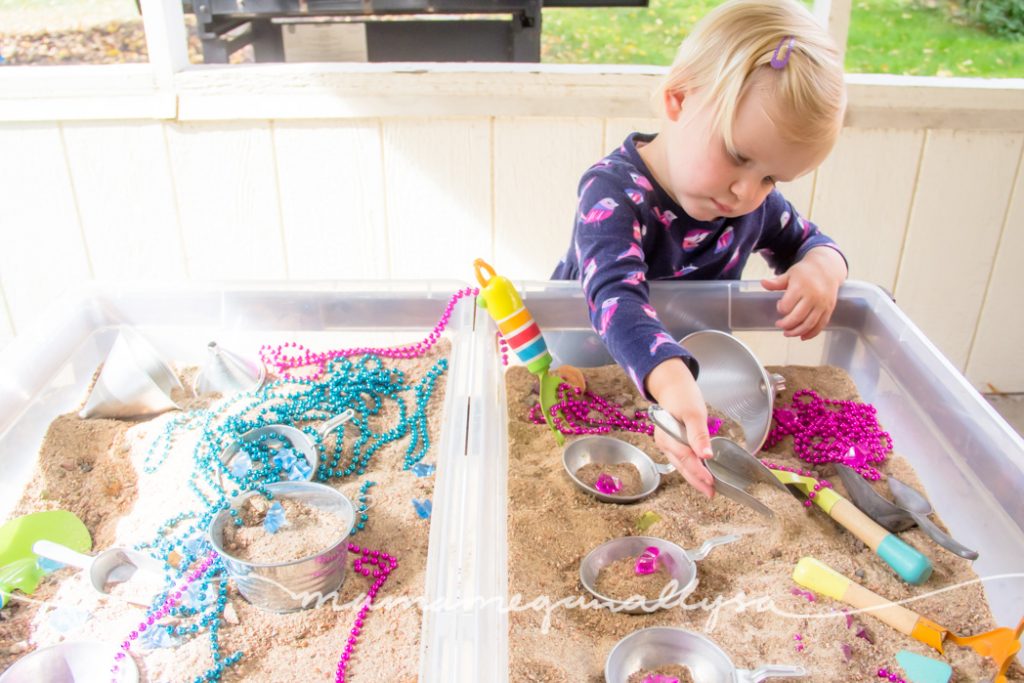 Gender Reveal Sensory Bin Treasures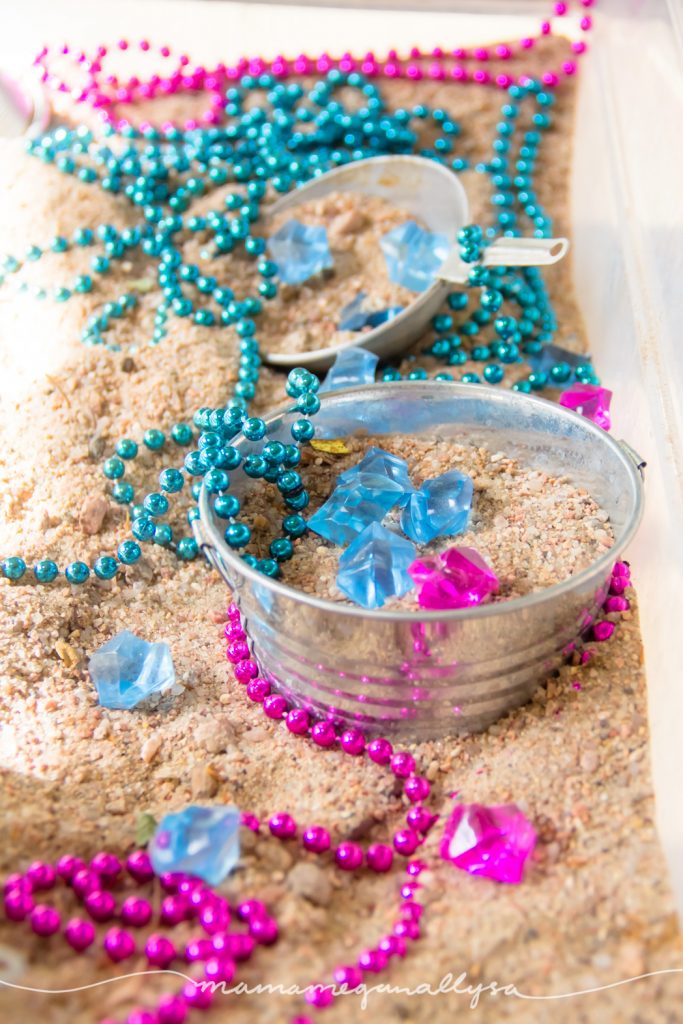 This is where this sensory bin really shines. (literally, when the sun streaks in!) Our Sensory bin table (a DIY you can read more about here!) has a two bin set up. It was practically begging for a pink and blue divide between the two!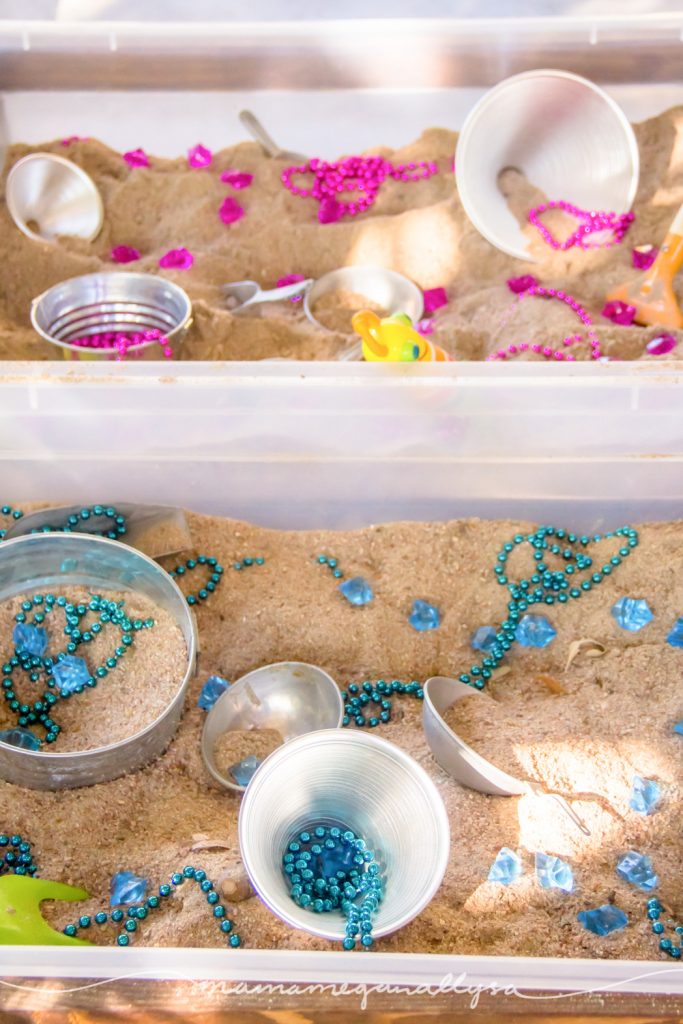 Bitty loves to play with these blue fish tank gems so I didn't hesitate at all to pick up the pink ones. I added the necklaces just for another dash of fun. Plus she is starting to get into dress up and likes to put necklaces on.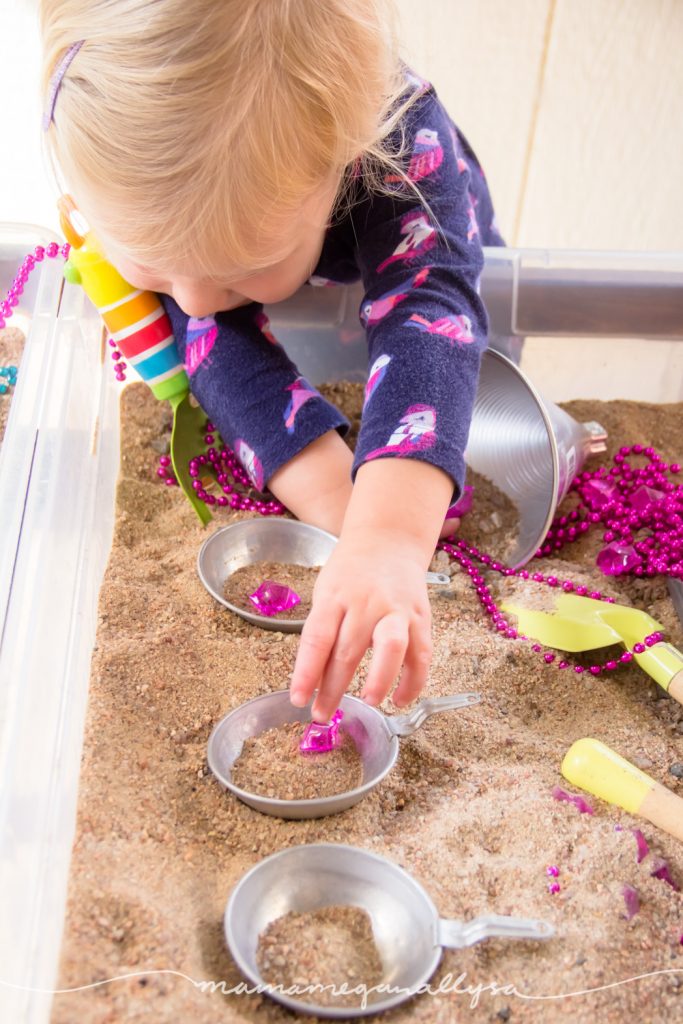 My intent beyond the color scheme was that the treasures could be easily buried and "lost" only to have the excitement of the discovery of buried treasure and who doesn't want to find buried treasure!?
Sensory Bin Tools
I kept the tools for our gender reveal sensory bin to classic sandbox tools. Funnels to drain, and shovels to scoop with and buckets to fill up.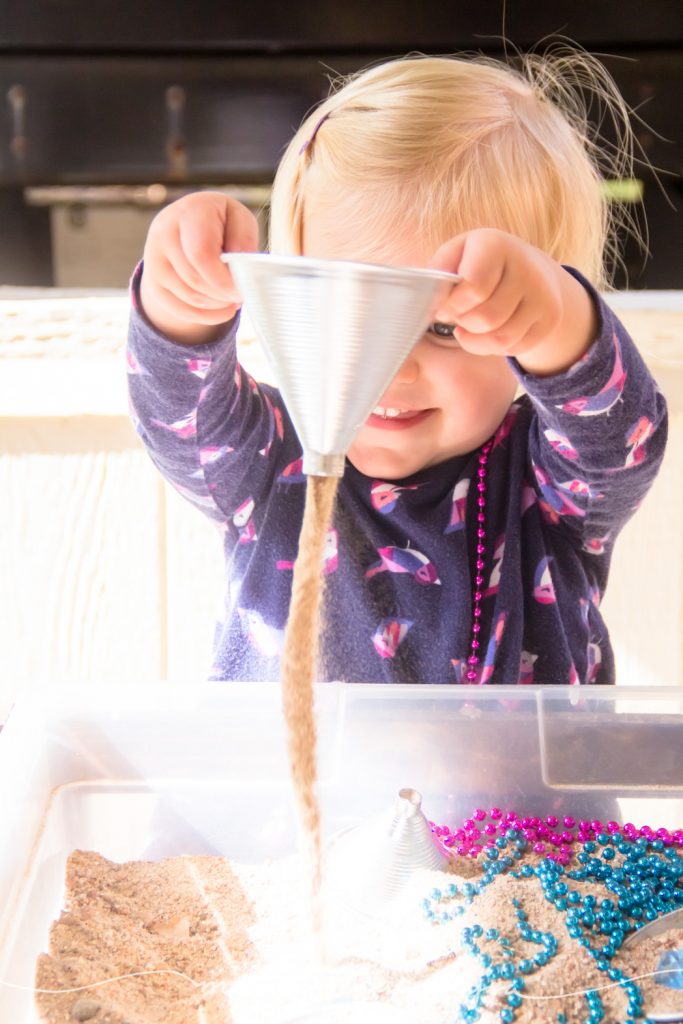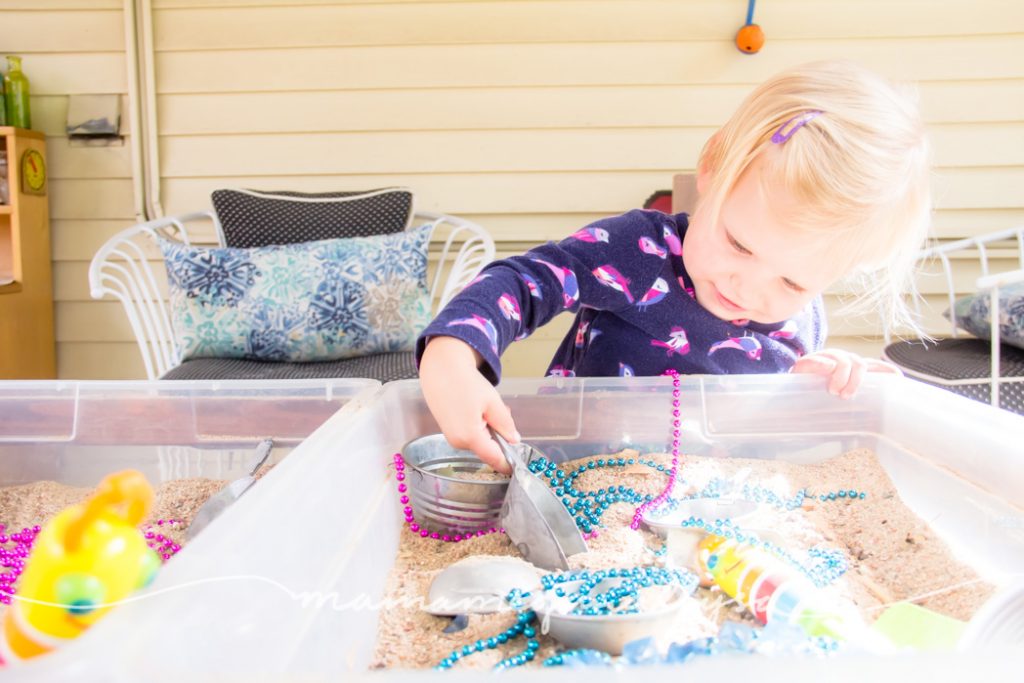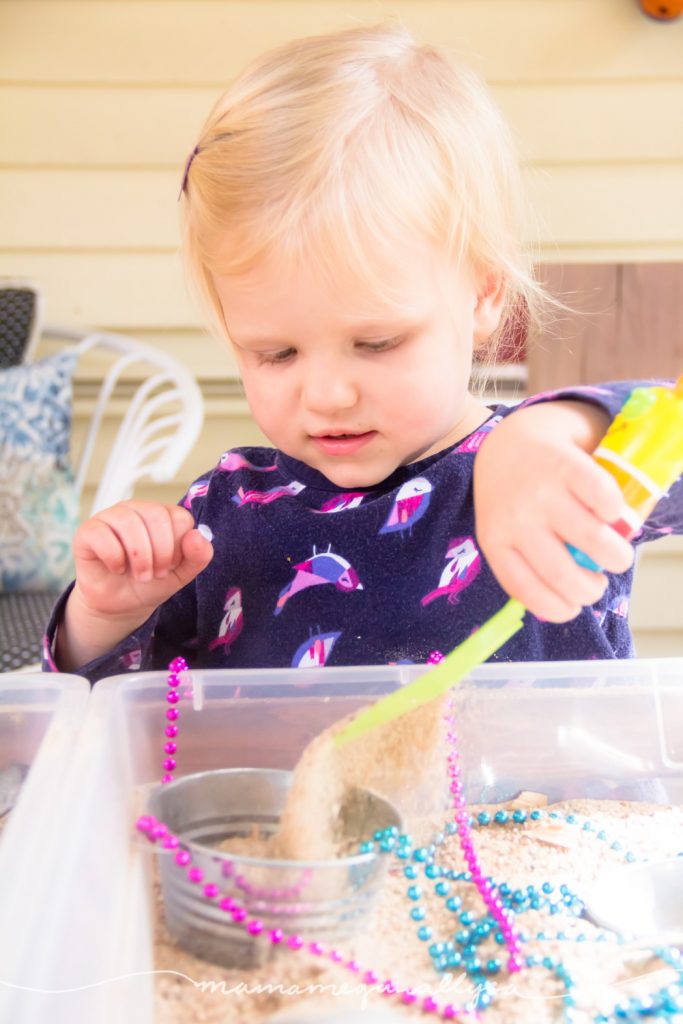 I did miniaturize some of these tools, in a traditional sandbox you are generally dealing with more depth than we have so by offering smaller buckets and scoops you feel like your doing some decent digging without needing to try and fill a full size bucket!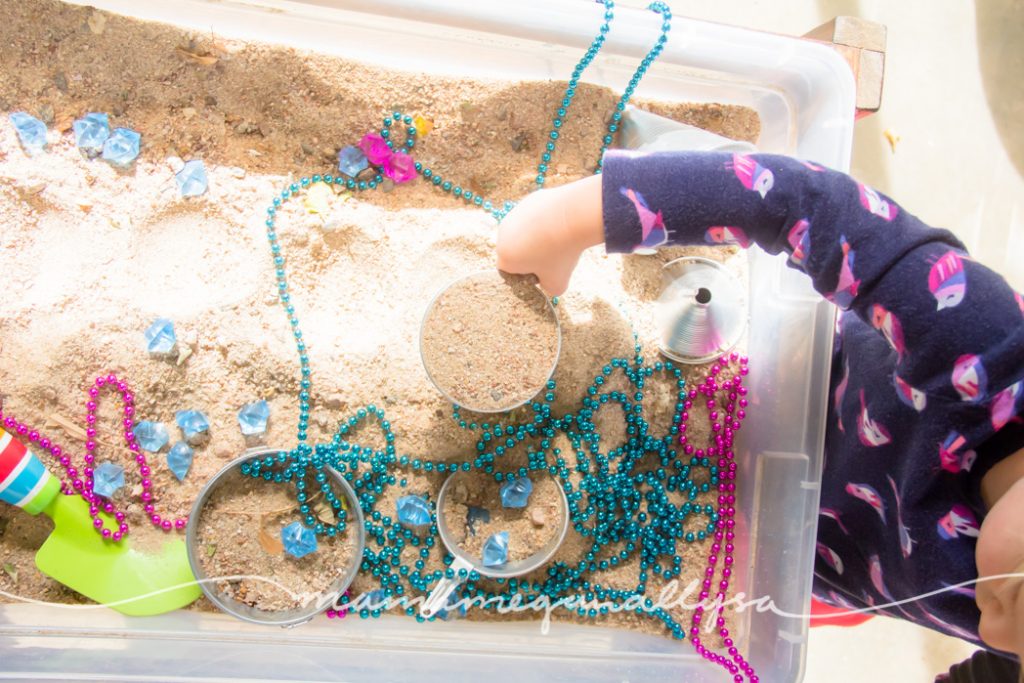 Play is Learning
Everyone always sights sports as a great way to practice hand eye coordination, and maybe that's the case for later on, but I think scooping and filling is a great starter to practice that hand eye coordination. We are really working on dumping and pouring where we want the content of our scoop to actually go! Bitty is still working on this and often misses but offering a target is really helping her to concentrate and try again!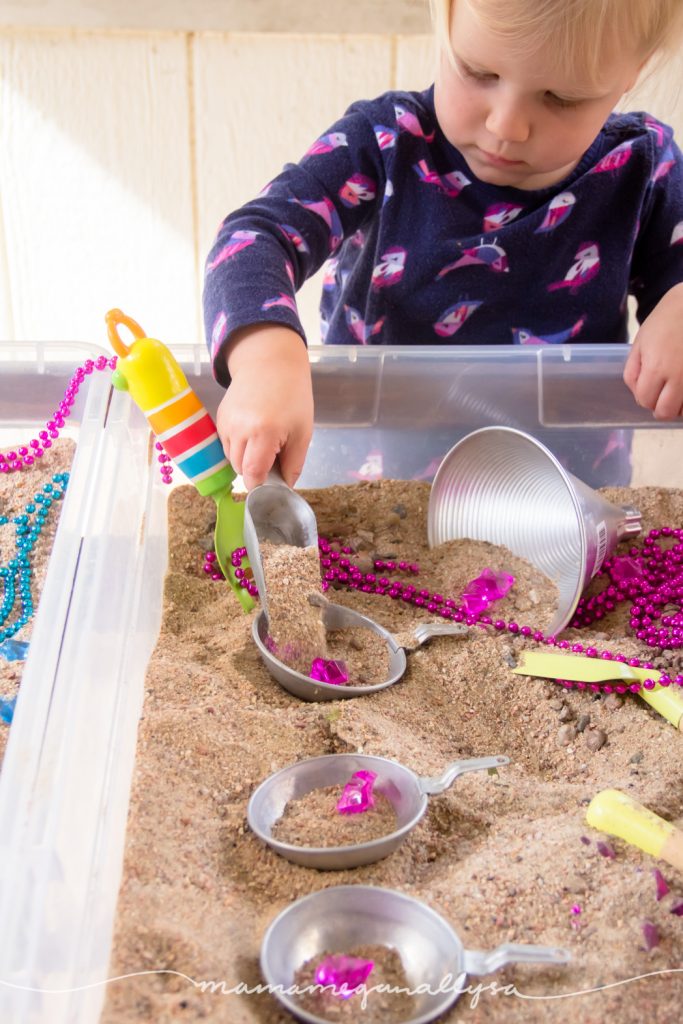 I have found that our two-bin system is actually really good for her transporting skills as well. She will fill a bucket up on one side and want to move it over to the other without spilling. I believe this is called crossing the midline or something like that and it's a great skill for them to practice!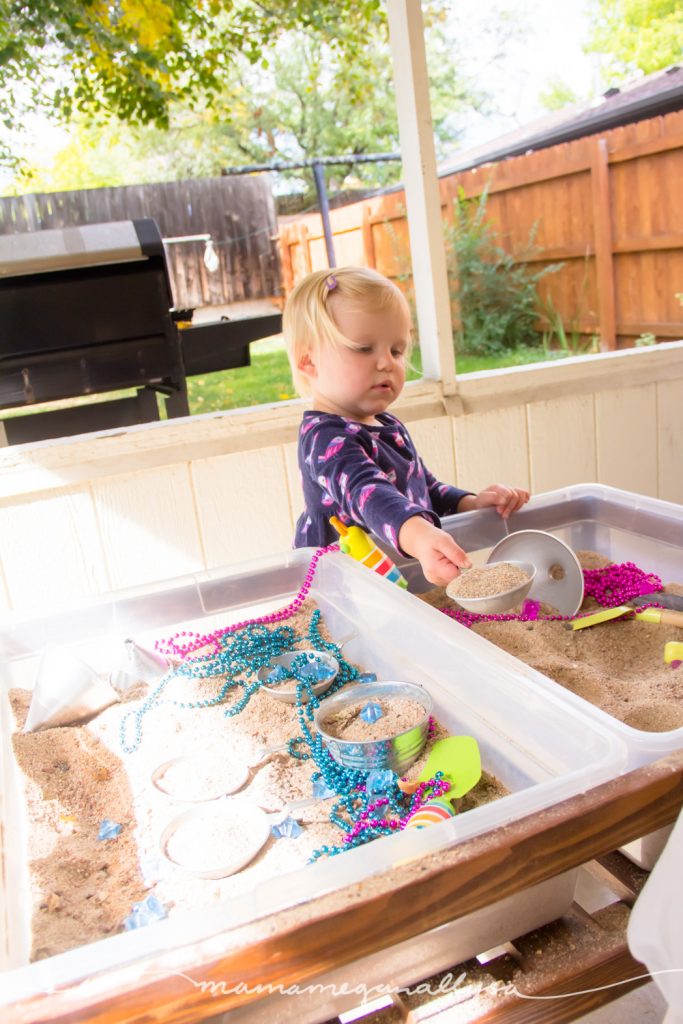 Share your Gender Reveal Sensory Bins with me!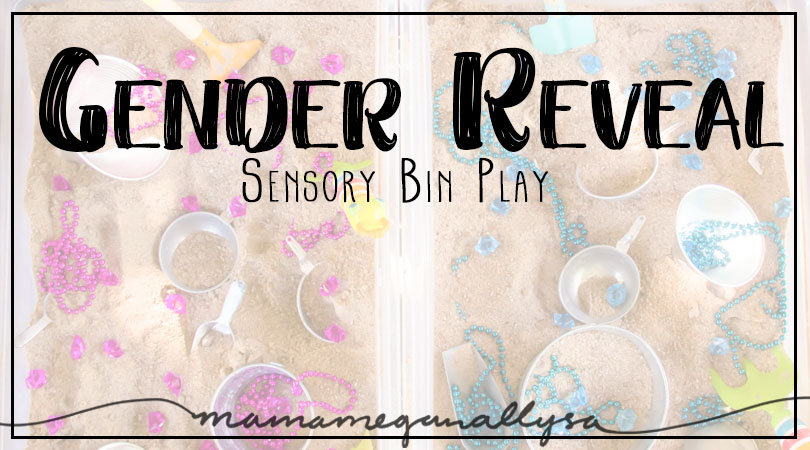 In my party planning I didn't come across any other gender reveal sensory bins so if you have one I would love to see what you set up! Really all I had was a sandbox with some pink and blue toys thrown in! So this was a super simple addition to our gender reveal party and has been a hit since then!
If you want to see us playing in this bin and other sensory bin fun make sure and follow me on Instagram. I post all about our daily life and share fun toddler activites to fill our days.
Other Posts you may like