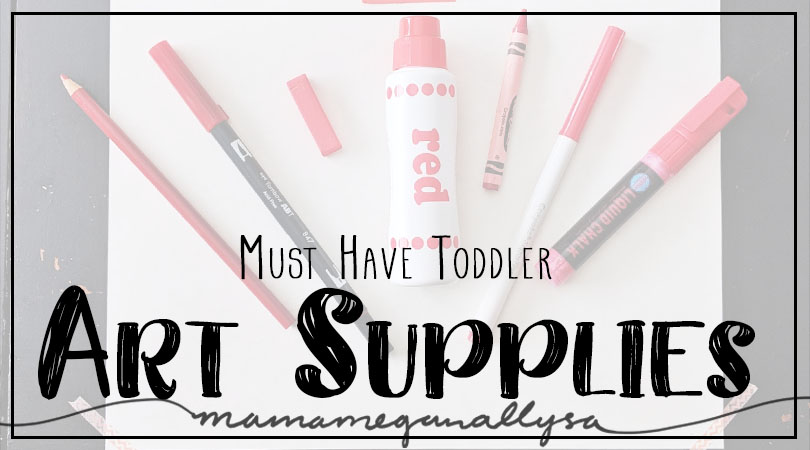 Not all kiddos are going to like a simple coloring book and crayons. My must-have toddler art supplies cover a wide base of art activities that can help your little one create and explore in ways that they find fun!
We have been coloring from the age of one but it really started to take off around 18 months and now at 2 that child wants to color all the time!
This post contains some affiliate links. As an Amazon Associate, I earn from qualifying purchases. I may receive a small commission from if you follow and decide to purchase. There would be no additional cost to you!
Toddler Art Supplies for Mark Making
Everyone knows about a coloring book and crayons. But let's be honest. Who really likes to color with crayons?! We use them but rarely. Instead, we prefer…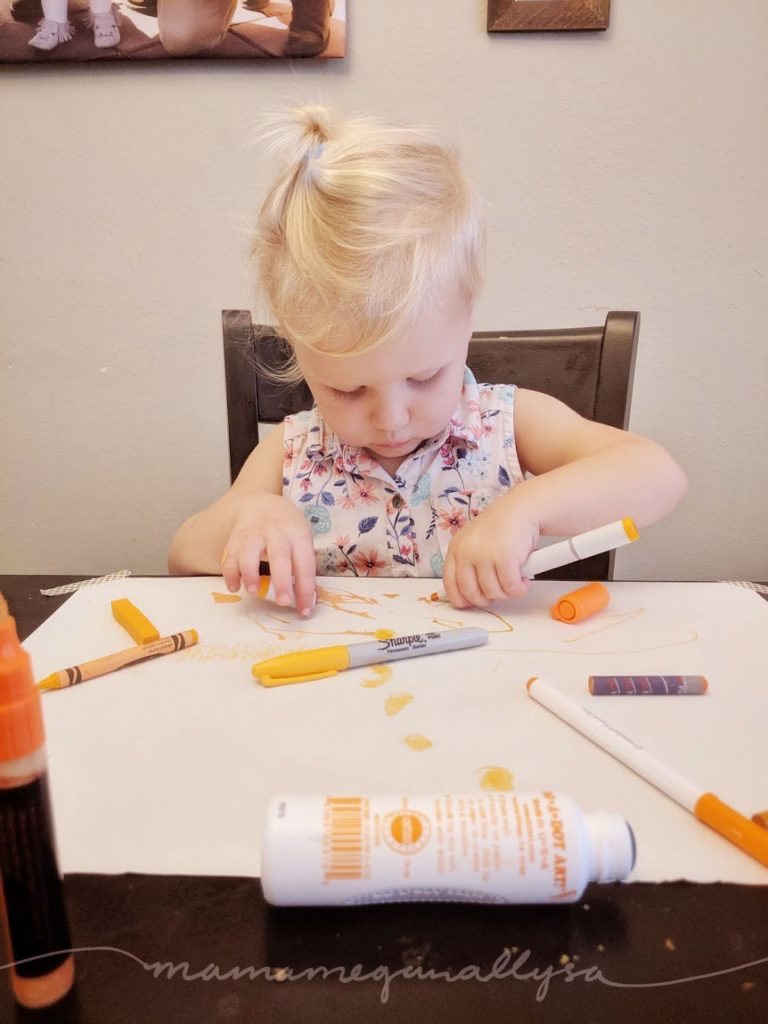 Markers – classic washable Crayola are my preferred, mostly because the last the longest, are the most vivid, and wash off her hands the easiest. Because let's be honest she always walks away with some marks on her somewhere.
Oil pastels – this is our crayon substitute. They leave behind bolder brighter colors with less effort than crayons.
Color pencils – This one surprised me. I don't know if its because she feels like a grown-up when she uses them but when I offer color pencils as a choice she always gravitates towards them
Toddler Art supplies for Painting
Painting is Bitty's favorite way to get creative. Naturally, painting is much messier so we don't do it as often as she would like. When we do we like to use…
Do-a-Dot Markers – somewhere between a marker and paint these took off right away with her. She loves the instant transfer of color and I love that these are mostly mess free!
Acrylic Paint – We use basic craft store acrylic paint for our toddler art supplies. It will paint anything, and when I mean anything I mean everything. Make sure and use a smock or paint shirt with this, but have fun!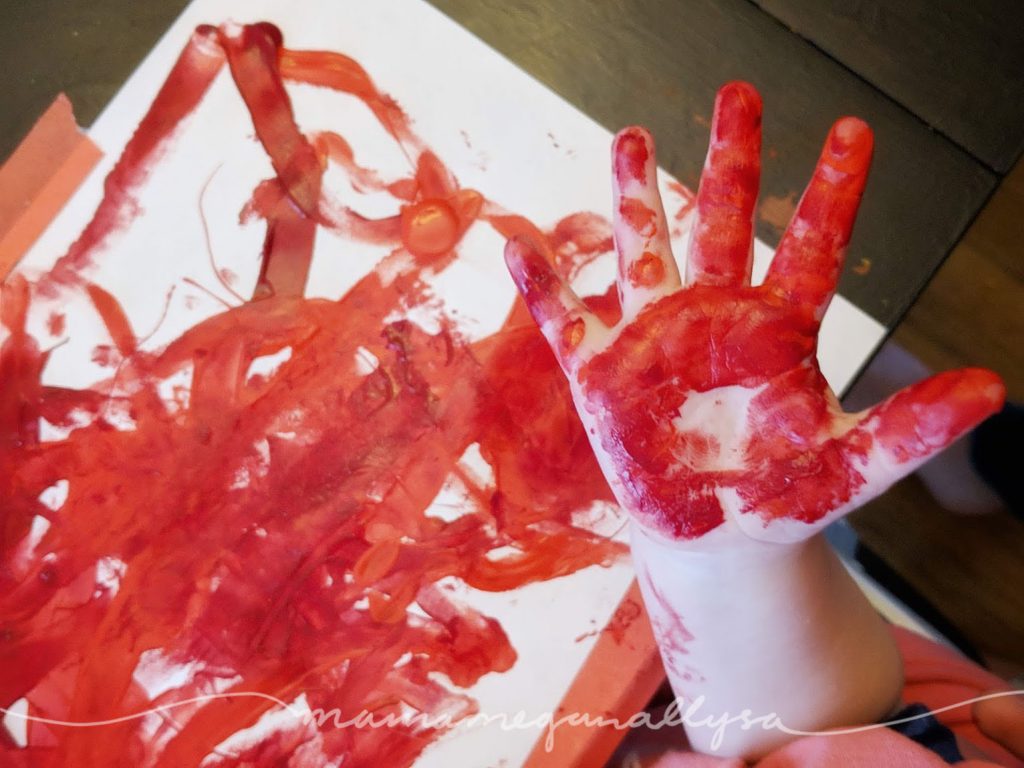 Water Colors – We have only recently started watercolors and she still needs to be reminded on how they work, but they are quickly becoming one of her favorites. I do recommend picking up some watercolor paper if you're going to do this a lot. Other paper just doesn't hold up to the water very well!
Other great paint ideas
Things we want to add Solid tempera paint and some true finger-paints
These are things that we don't have but I really need to pick up. I have heard so many good things about the solid tempera paints as a quick and easy way to paint and the classic finger paints are just classic for a reason.
Toddler Art Supplies for Fine Motor
Scissors – I have not yet presented these to Bitty, but it is on my list. Make sure and monitor any use with the toddler art supply but, don't avoid it. It's great for fine motor and offers lots of creative freedom once they start learning!
Glue – I like to start with glue sticks and limited use. Glue can get out of hand easily but similar to scissors it offers so much freedom once they learn how to use it properly!
Stickers- These have been a solid go-to for a year now. It's great fine motor practice when pulling them off the sheet and it offers some instant gratification on art projects!
Toddler TIp Time
Try and use puffy stickers at first as they offer something to get their fingers around and as they progress you can switch to normal stickers. Once you make the switch pull off the backing sticker so it is easier for little fingers to catch the edge of the sticker!
Stamps – could be used with ink pads or simply paint. We have only used paint and simple shapes so far. I am looking forward to adding some true stamping now that she has figured out the basics.
Toddler Art Supplies for Sensory Play
Playdough – This stands alone in its category because it is that good. Toddlers LOVE playdough. It offers so much and can be tailored to any theme or interest your toddler has! From cutting to rolling to sculpting the fine motor opportunity is nearly endless and the sensory experience from getting their hands into it and physically changing it is great for them!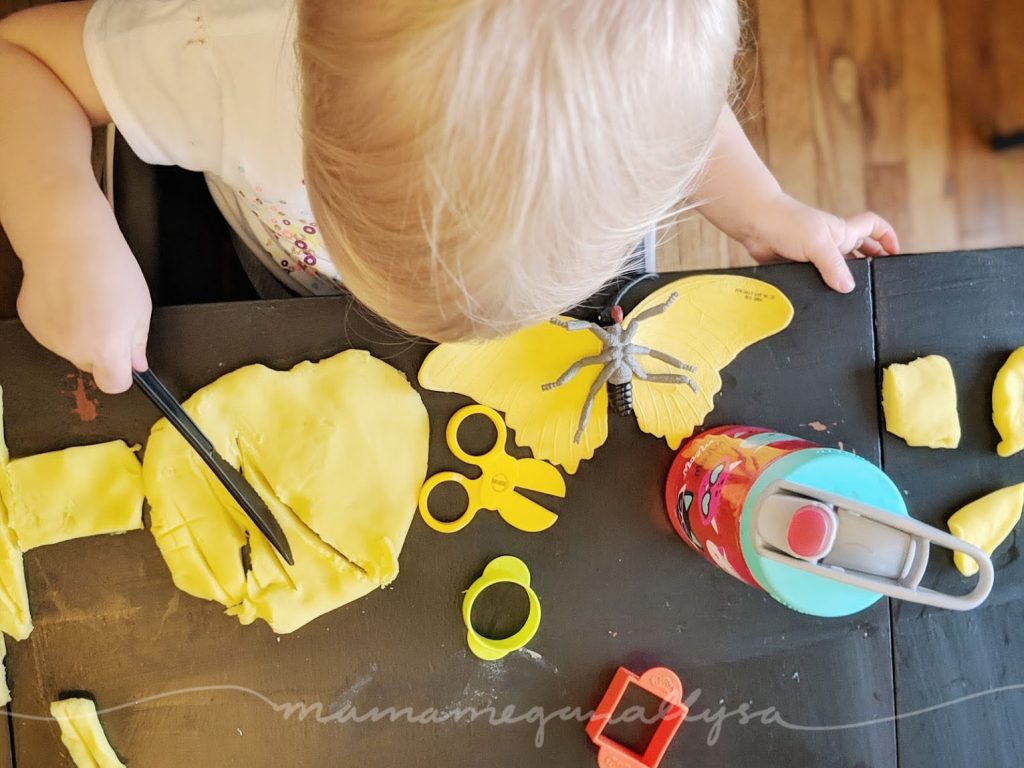 I do recommend making your own playdough as it lasts SO much longer and I find it to be less messy than store-bought.
Best way to Toddler Art Success
I find that by switching up what is available as well as saying yes as often as we can really have helped to foster her love for creative exploration! Now that she is getting older and I trust her a bit more I like to have some open access to some art supplies at all times so she can color whenever she wants. That said, we haven't gotten there with paint just yet. Lol
Share your Must have toddler art supplies down below!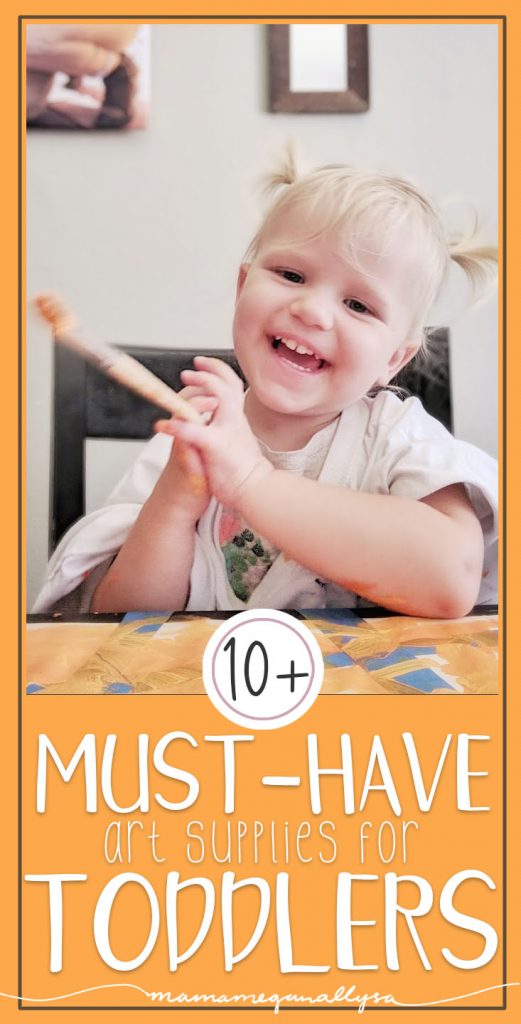 What are your Must-Have Toddler Art Supplies? I would love to add some new items to our art dresser!
If you want to see us using some of our toddler art supplies make sure and follow my Instagram. I often have stories of her art process on there!
Other Posts you MAy Like