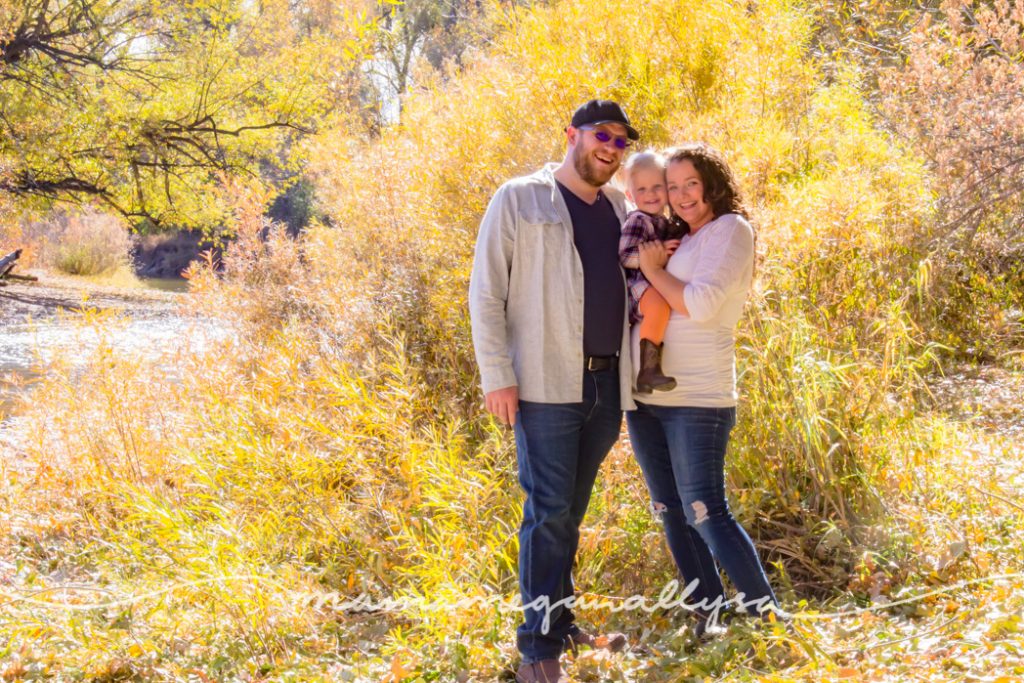 I want to start a tradition. Every fall I want to make a family update. Think of it like the letters your grandparents used to send out with their Christmas cards every year. A quick recap of what life has been like and how everyone is doing.
Family Update : Where we are in life
We have lived in Fort Collins CO for just over a year now and we love it more than anywhere else we have ever been.
We love to spend our weekends grabbing a coffee and exploring the trails and parks as well as walking around downtown. I feel like there is always something to do, but it still feels like a small town! We are even in the process of looking to purchase our first home here!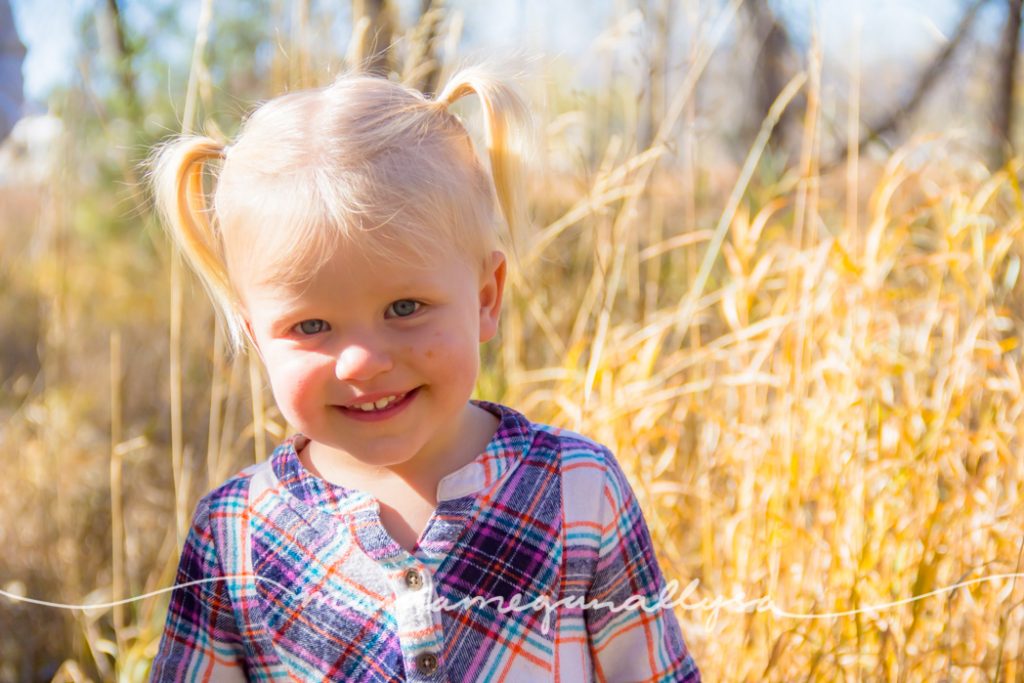 Bitty Update
Bitty turned 2 in August and is growing into such a smart and sassy little cookie.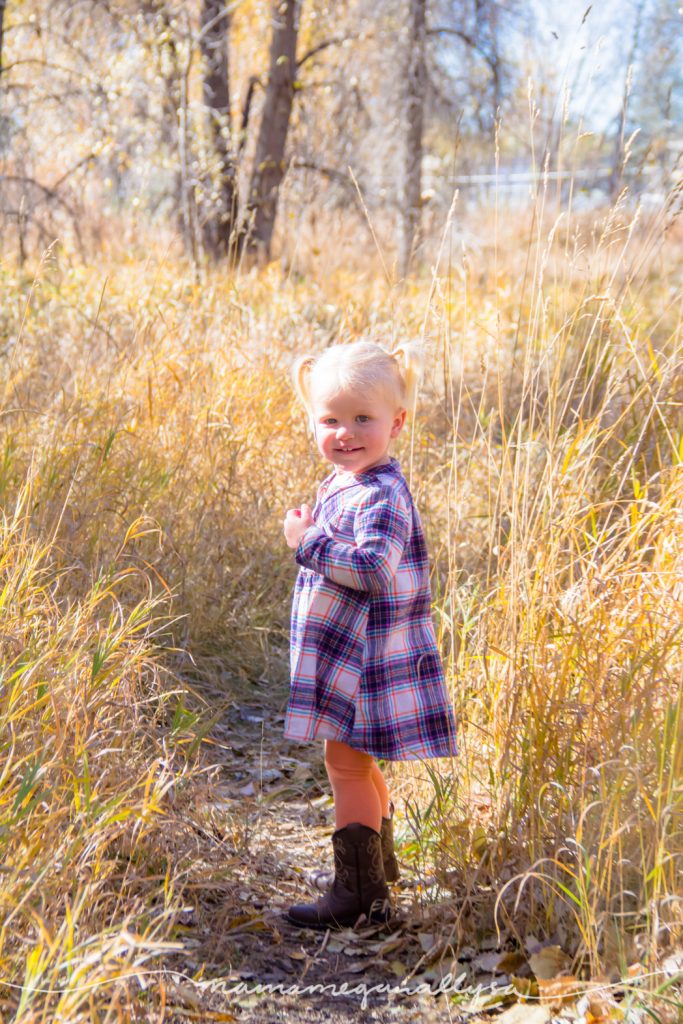 Learning to talk was not her number one priority, but now that she has started it's amazing how fluent she is! She knows her colors, some basic shapes, and can count to three, as well as conceptually knows the difference between the different numbers. We are still using some sign language and she can pick up new signs rather quickly, the biggest issue is she would rather just say what she means vs signing it!
She just moved out of her crib and into a big girl bed in the new nursery, she took right to it, now if we can just get her to stay asleep at night we will be golden! She used to sleep through the night no problem but something shifted recently and if you have any sage wisdom we would love to hear it!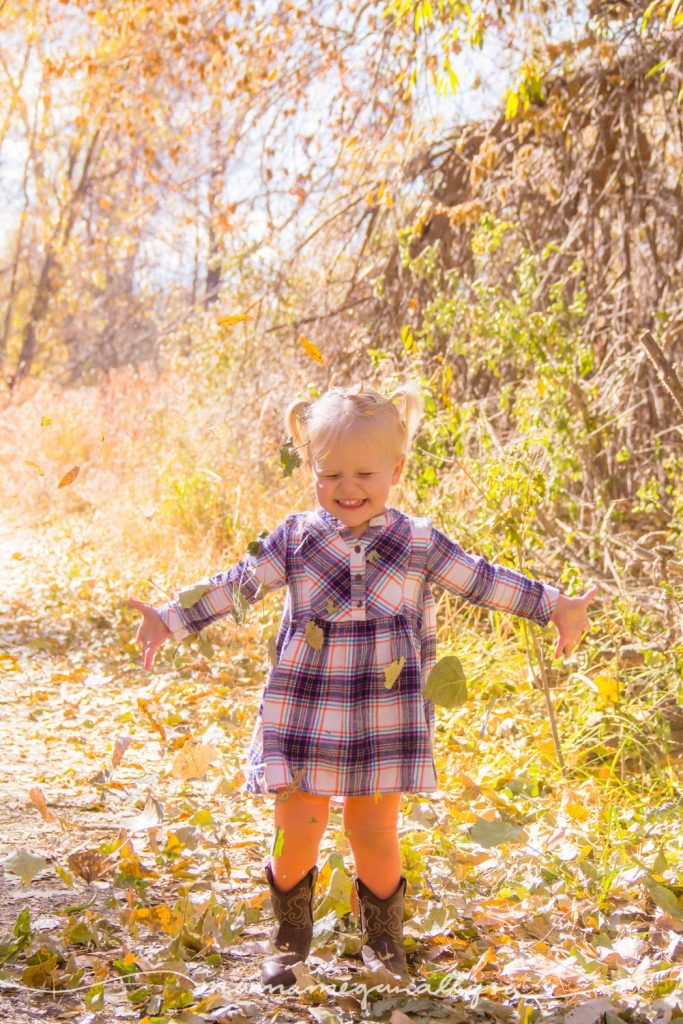 She is currently cutting 2 of her 2-year molars and some of her favorite foods are chicken nuggets, dumplings, peanut butter, mandarin oranges, and grapes.
The Good, the Bad, and Toddler life…
She loves horses, has a sweet tooth just like her mama, loves to read books, and has developed quite a bossy attitude. In classic toddler form, she has really started to throw tantrums. Her favorite form of tantrum is to melt to the floor and cry. No kicking or screaming really, just utter defeat laying prone on the floor.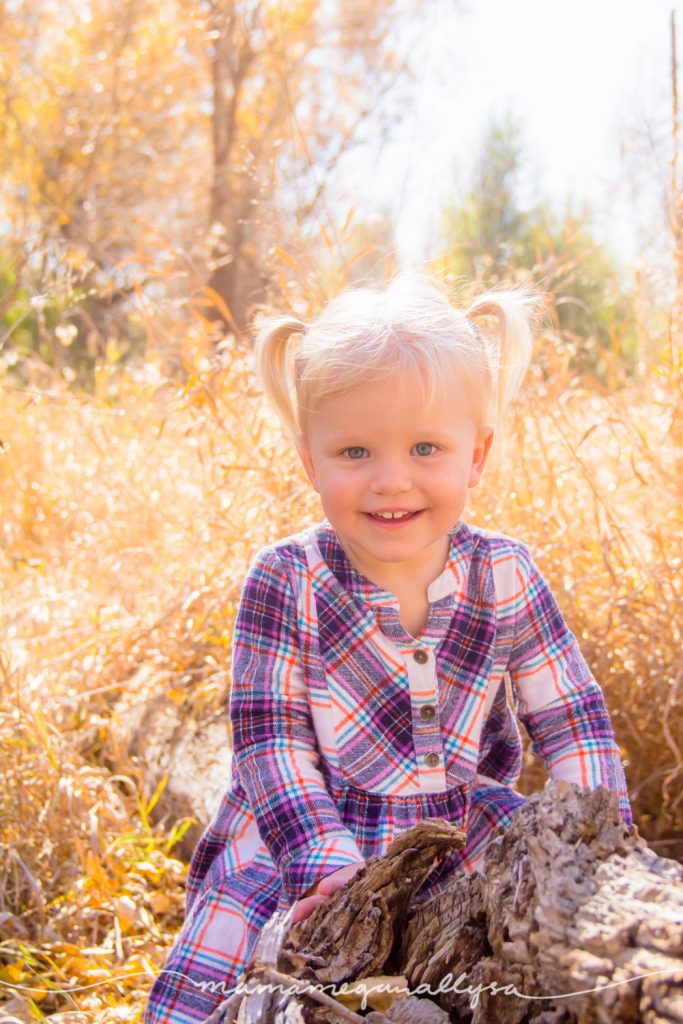 Zak Update
Zak is really enjoying working from home and we love having him around! It's great to have another adult to talk to throughout the day, I swear it's what keeps me sane.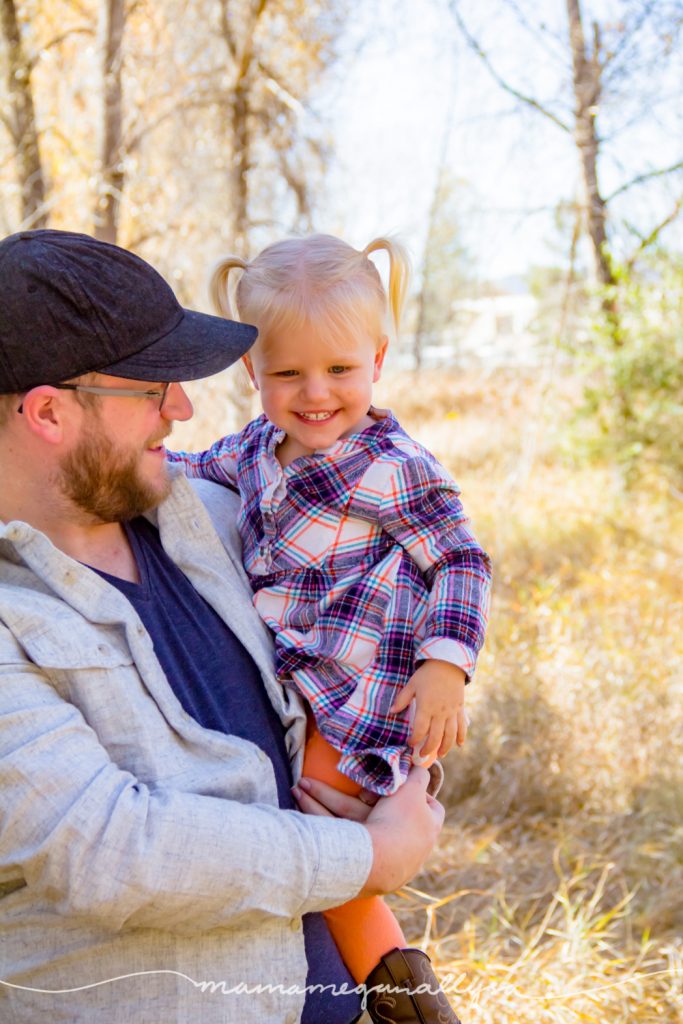 He is spending his free time out in the shop learning how to make knives, as well as tinkering with his 3D printer.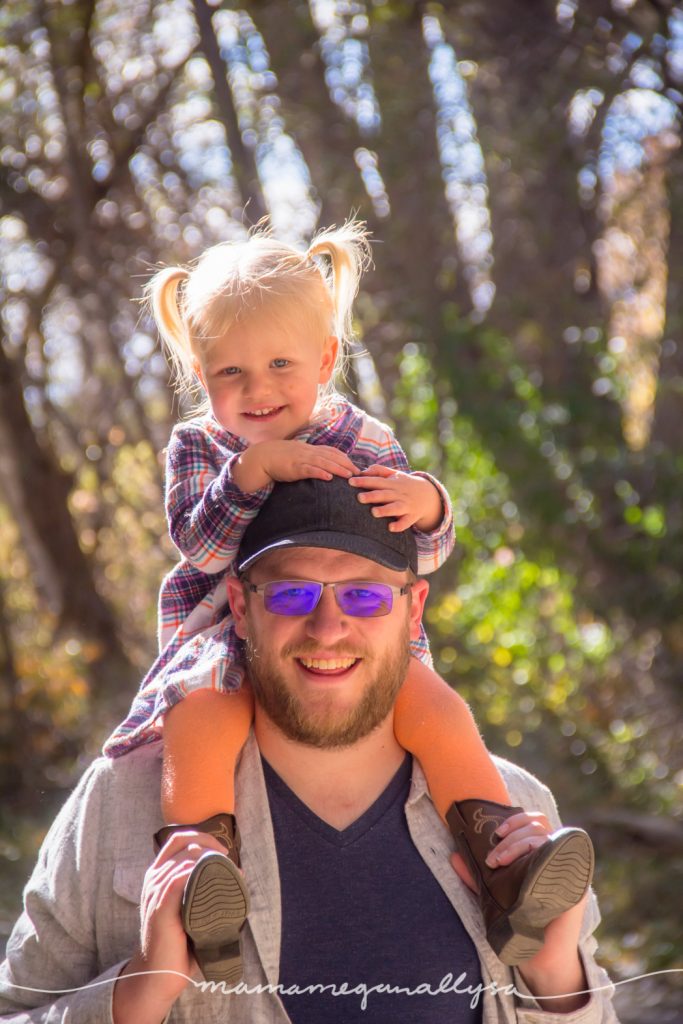 Mama Update
As of November, I am in the Third Trimester with our second child, who we lovingly refer to as baby Bean. I am doing well, just getting bigger and achier every day, but that's what's supposed to happen right?! We are eagerly awaiting her arrival in February of 2020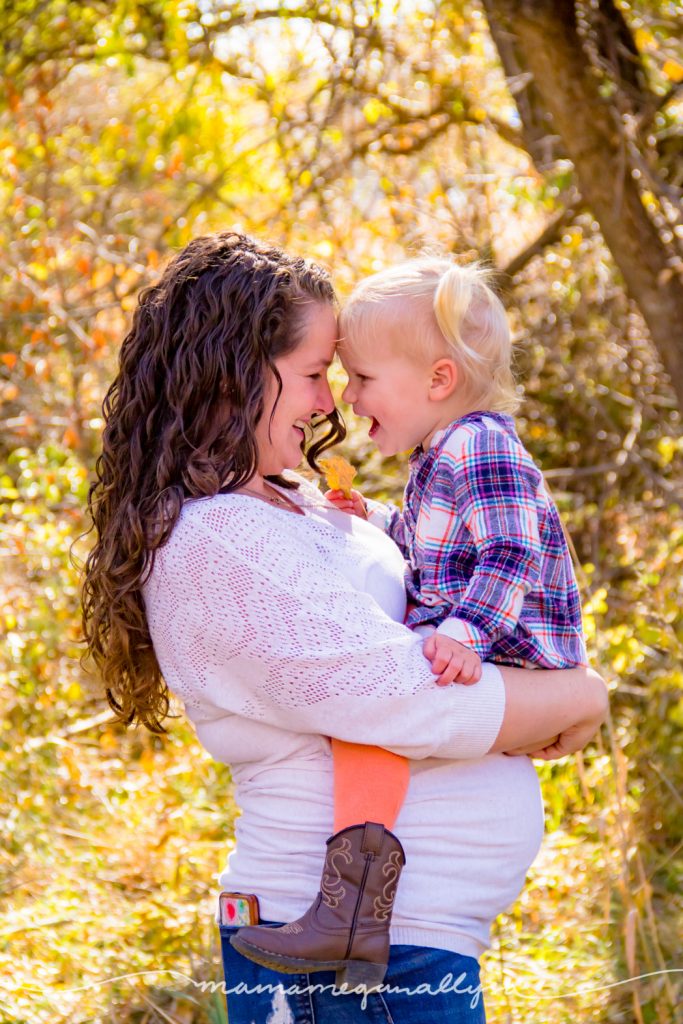 I am always plugging away at a knitting project. Currently a blanket for Bean, we'll see if I can finish it before she gets here…lol I am also working on our family yearbooks that I get printed for each year (I only fell behind by a couple of years… it's my goal to NOT fall so far behind this time around)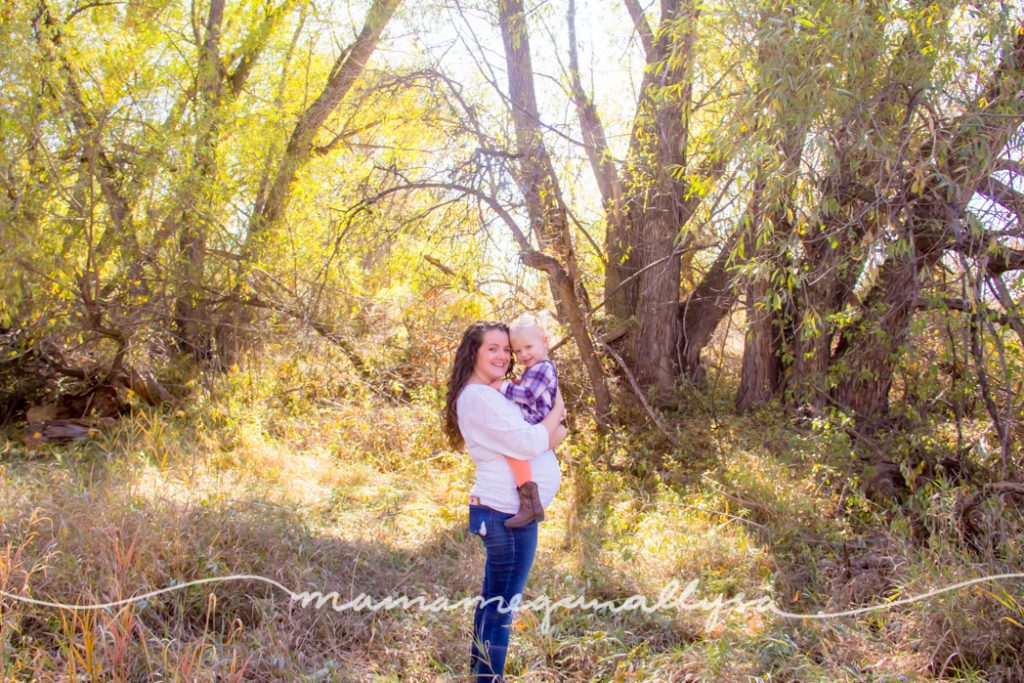 Hollie Update
Our terrier mix, Hollie has adjusted nicely to Colorado. She is no longer dealing with allergies nearly as much as she was in Alabama! She is starting to age, getting grayer in the muzzle and she is less likely to want to play. Unless its chuck-its. Those she will fetch until she just can't do it anymore. She LOVES to run.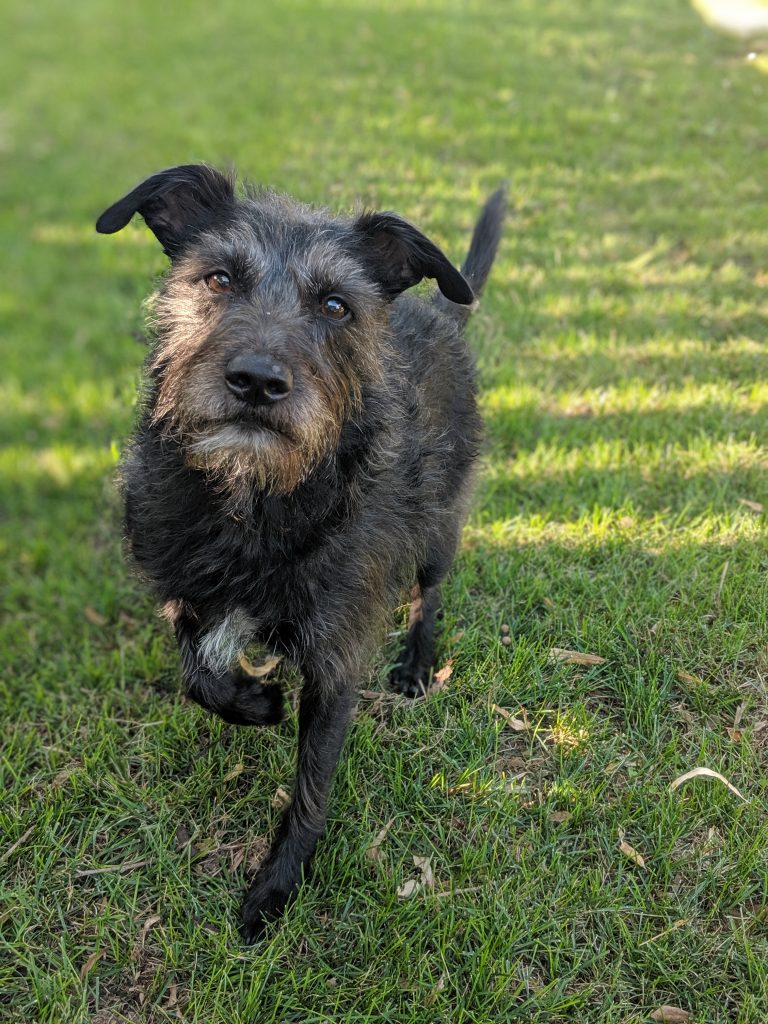 Family Update will Help Keep Track of Details
I want to take 20 mins and sit down and document where we are in life. When you're in the thick of things raising small kids life changes so fast and it can be hard to remember the little details!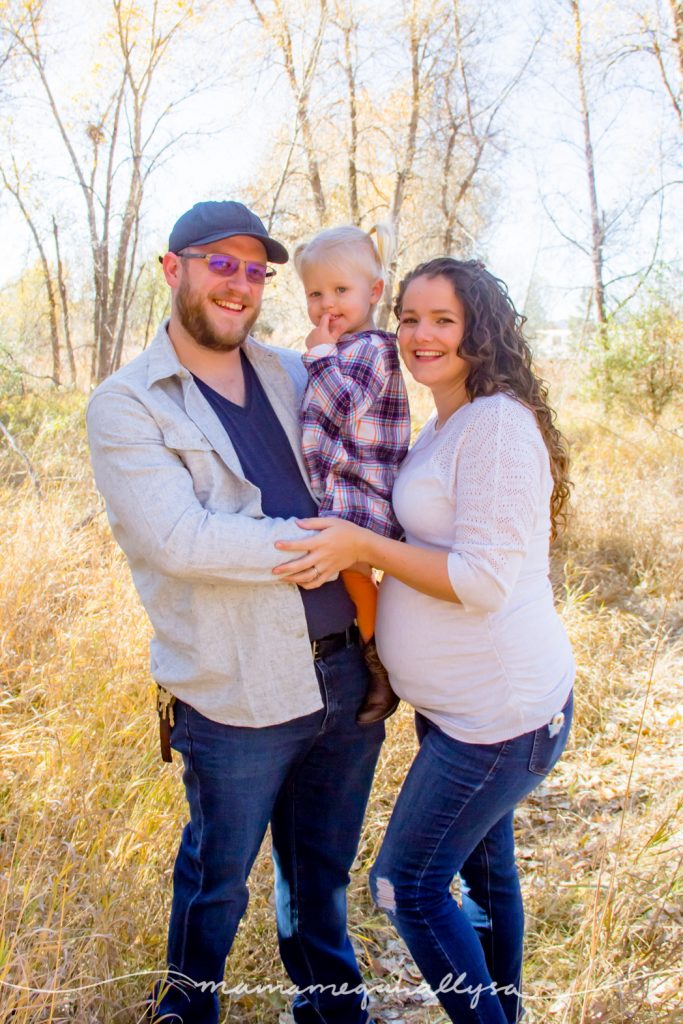 Do you think you would keep up with a family update for your family? What do you do to keep track of all the little memories from when your kids were little?!
Also, it will give me a reason to use our fall family pictures for more than just Christmas cards! Lol If you want to keep more up to date with what we are up to make sure and follow me on Instagram where I post tons of daily life content!
other posts you may like