In preparation of St. Patrick's Day and Green week in my Tot School plan, I made up some green water beads! If you have never played with water beads you are really missing out man. It's like if you could make Jello more solid and more slippery and well less eadible!
I will be honest. The beads that I prepped were actually more of a teal and a black…the black was on purpose the teal not as much. When you first start water beads they are tiny and the color can be concentrated so what I thought was a mid-tone green turned out to be teal…my bad.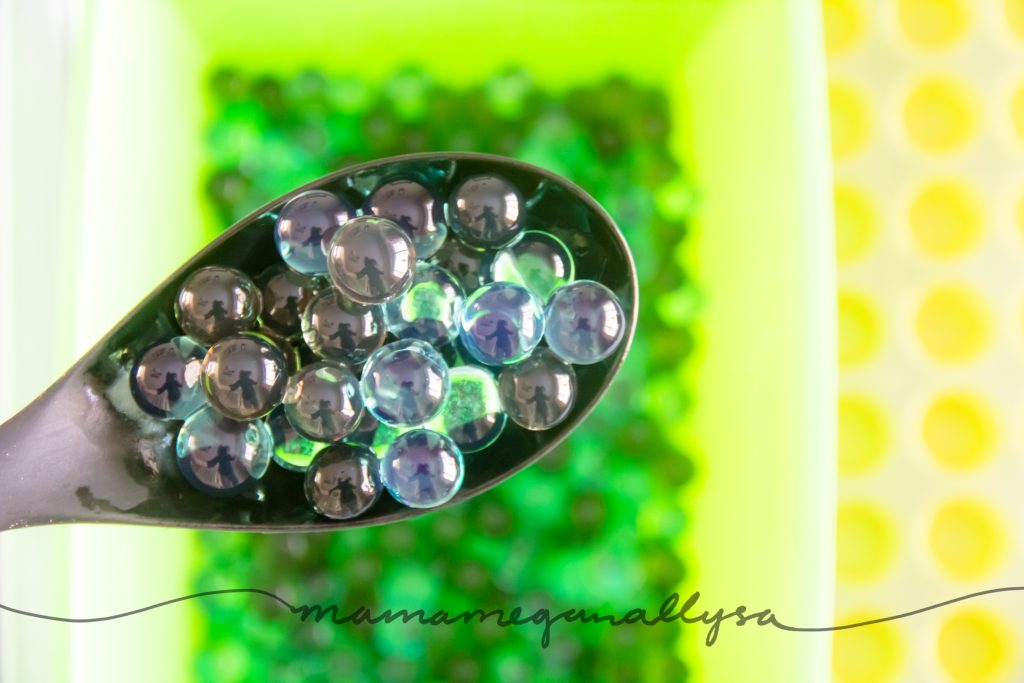 To make up for the wrong colors of beads I just included as many green sensory tools as I could find! I pulled the slotted spoon for a couple of reasons
1 – Leave the extra water in the bottom of the bin
2 – I wanted her to work on her spoon scooping
It performed the first task perfectly but I think the spoon was a little big for her to maneuver it very well. Need to be on the lookout for a smaller slotted spoon!
Overnight soak
I like to start my water beads a good 12 hours before I want to use them and I tend to babysit them over the first few hours to make sure I added enough water for absorption, but after a while, I step away and let them do their magic! Honestly, I just set them up to soak the night before and then check on them a couple of times before bed and then go to sleep. By the morning they are good to go.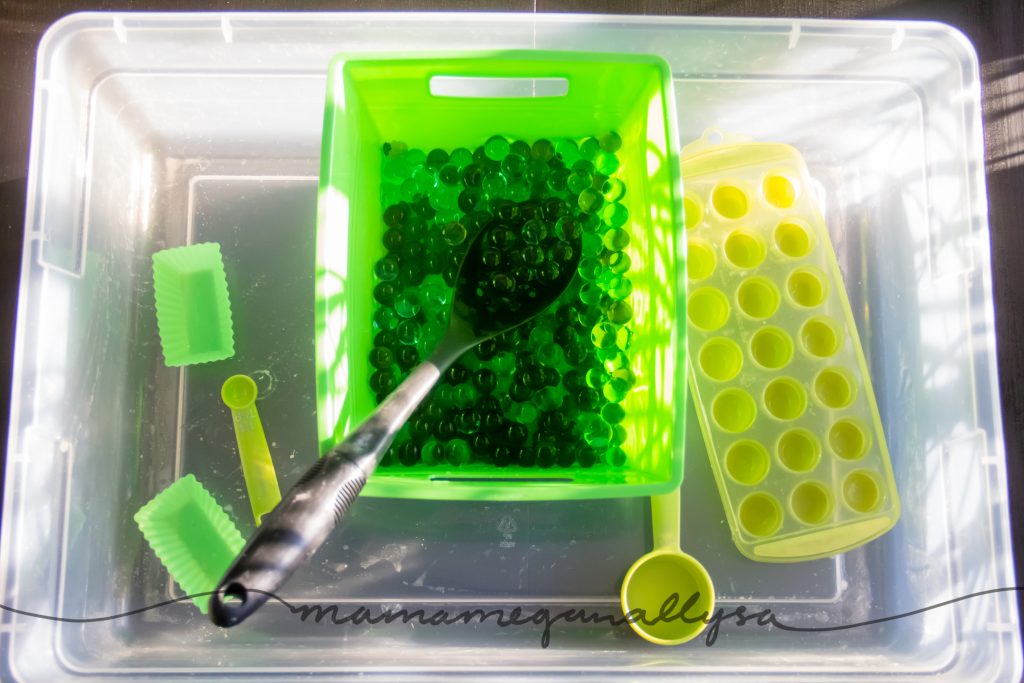 Watch the buggers
Fair warning if you are planning to do water beads. They bounce and are slippery little things. So be prepared.
Also encourage gentle hands, as they will break with some force. It's a fact of water beads that you will break some as you play, but reminders to be gentle will help them stay whole longer!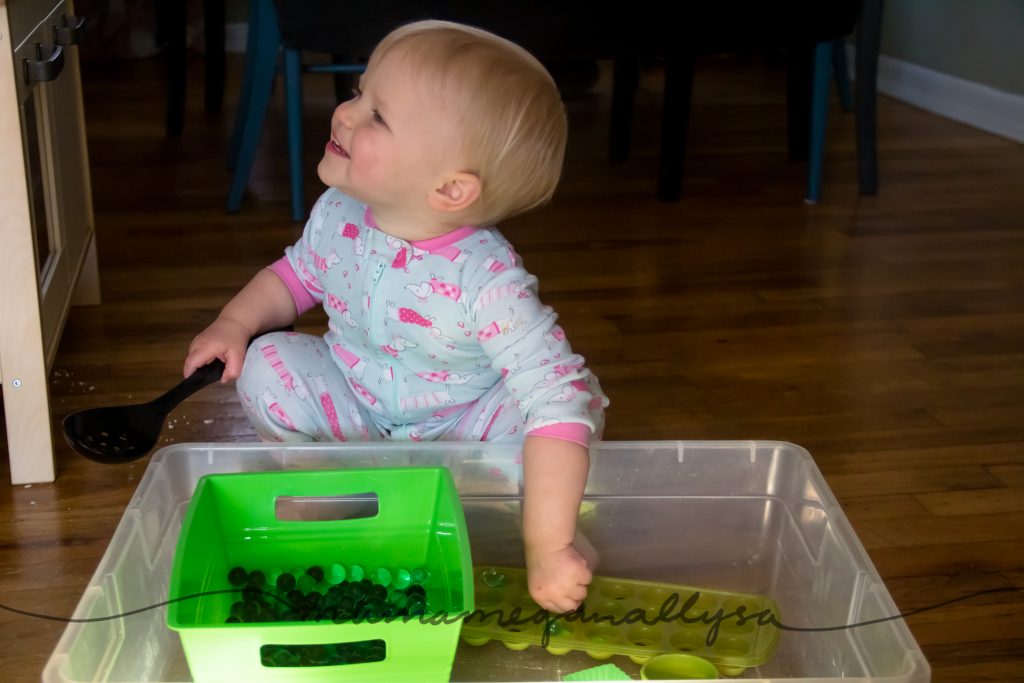 This sensory activity required a little more monitoring that my usual.
A. I wanted to make sure she didn't try and eat them (she didn't)
B. That she didn't get to rough with them. (she did occasionally)
C. I made sure that they didn't end up everywhere cause boy these things can fly (they didn't for the most part)
Looking back
All in all, she was interested in them but she wasn't totally engrossed with them beyond the first time we pulled them out. She would really only play with them if I was sitting right there playing with her and while I do enjoy playing with water beads. That's not really what I want out of a sensory bin. I'm looking for some independent explorations and I think that water beads might be out of her wheelhouse right now. So we'll try again this summer!
Have you ever used water beads? What kind of sensory bins did you set up with them? I'm always on the look out for new setups!