Colors are possibly the easiest theme to plan around and as Bitty still doesn't know her colors it can't hurt to make a deliberate choice to expose her to them as much as possible! So while we will have a yellow week you'll see that yellow bled over the whole month as well.
Lady is soaking up sign language like crazy and I am loving learning along with her! We often add new words whenever a situation comes up, but I think I may make an effort to expose her to a couple of new words a week, in addition to spur of the moment words.
Bunnies are an easy choice with Easter coming up. We will be out of town for a couple of days here so I will obviously not get around to all of this, but here are some ideas!
Easter isn't a huge deal in our family, but you can be sure that we will dye eggs cause I love me some hard boiled eggs, deviled eggs, egg salad…you name it and I'm okay with it!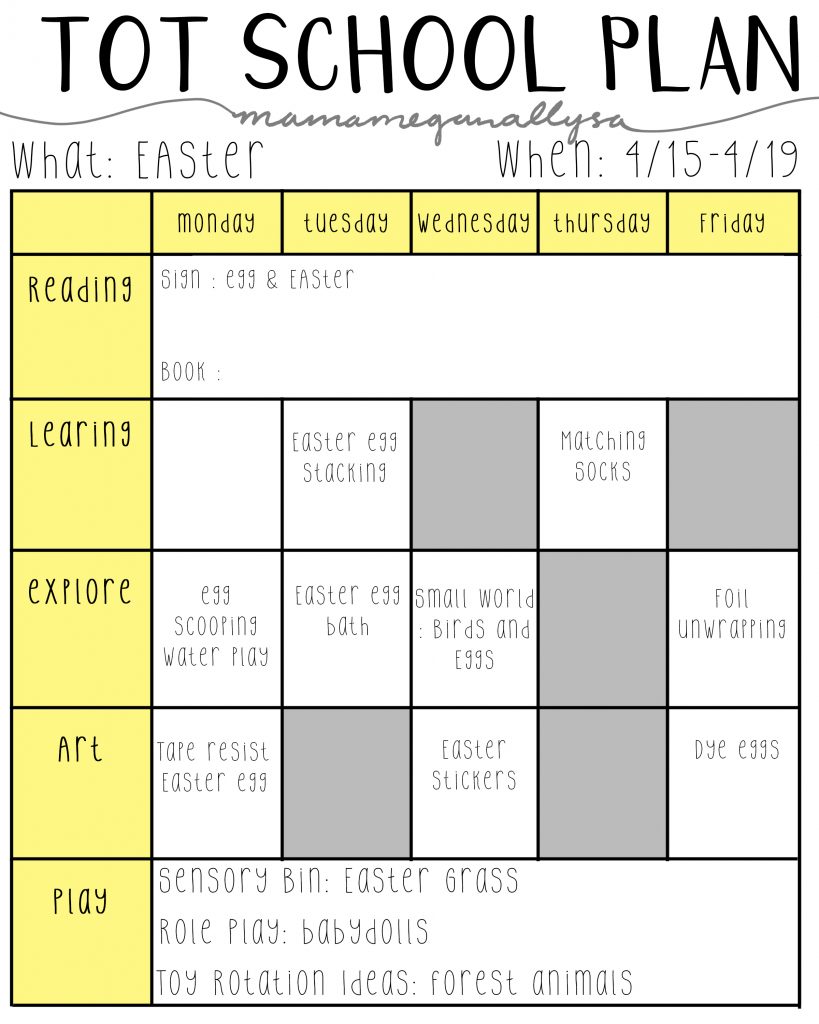 Lady has become fascinated with birds this spring. She learned the sign for bird back in like February and has since added a quack and a caw to her arsenal. I thought we would run with that interest and have a bird week!
I am excited to add some new signs this month and to focus a bit more on our color of the month instead of just the week. Do(did) you teach your toddler sign language? What was their favorite word? Ours is currently tied between bird and train I think!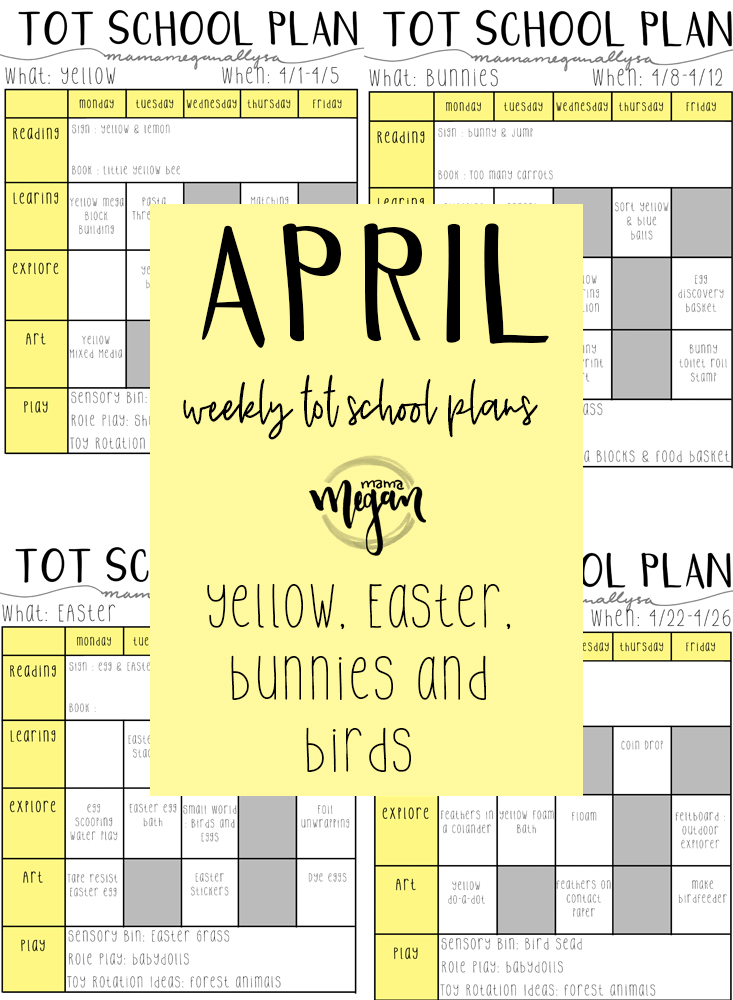 If you want to try your hand at some Tot School planning I have a free editable template that you can grab here!